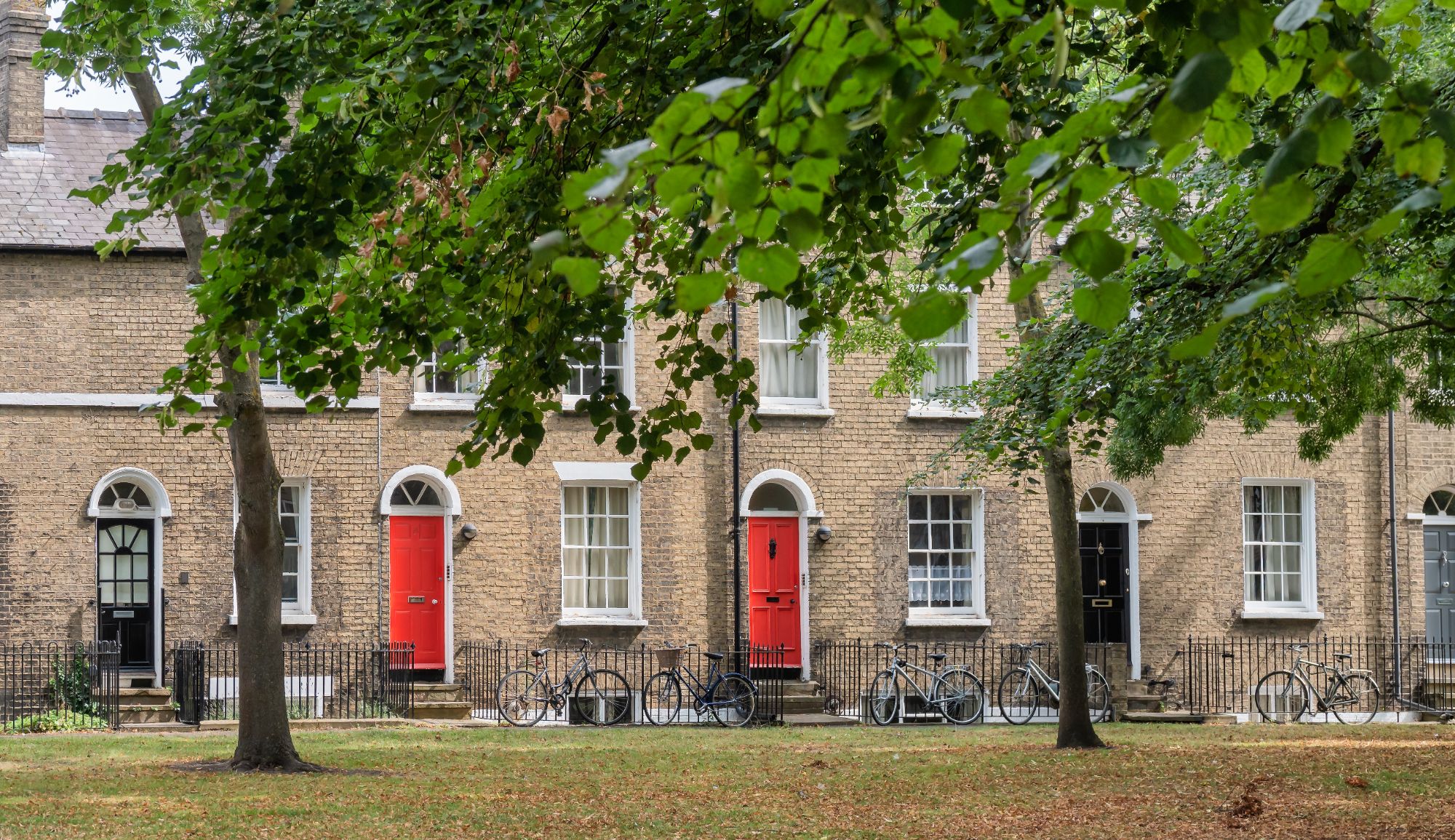 Houses in Cambridge – Where to find a family home
Published Jul 8th 2020
5 mins read
Whether you already live in Cambridge and are looking for a property with a garden, one closer to your children's school, seeking a family home that offers more space or are relocating to Cambridge, there are several areas where we'd recommend you focus your search for houses in Cambridge.
As with any city, there are residential pockets and areas of Cambridge that are better suited to family life over others; offering good-sized family homes on quiet roads with large private gardens and all within a short distance of excellent schools.
One of Cambridge's best features and the greatest attraction for parents is that the schools in and around Cambridge are largely all well-regarded and highly rated.
Hills Road and Trumpington Road
The area to the south of Cambridge station, the residential roads running off of and between both Hills Road and Trumpington Road offer families idyllic Cambridge living. The houses in and around these roads are typically well-proportioned houses well suited to family life with good-size gardens, set on quiet residential roads.
There are a variety of property types, varying from road to road with larger detached properties typically found on certain streets such as Newton Road, Bentley Road, Barrow Road, Latham Road and Chaucer Road, all running off of Trumpington Road. Sizeable detached homes can also be found on the roads running off of Hills Road including Blinco Grove, Cavendish Avenue and Glebe Road.
Not only is this area ideal for reaching Cambridge Station and the city centre but many of Cambridge's top schools are within a short walk or cycle ride such as The Perse, The Stephen Perse, St Faiths and The Leys. There is also an abundance of green spaces nearby and Addenbrookes Hospital is just around the corner. Average prices, as of summer 2020, can vary depending on property size but generally for a house will be north of £850,000 with the larger detached homes selling for around £2-3million.
Newnham
The sought after area of Newnham is very popular with families and offers a village-like atmosphere; there is an independent butcher, post office, pharmacy and supermarket. Properties in the Newnham area are largely Victorian terraced houses with newer detached properties further out and prices for family homes in good order tend to range between £950,000 and £1,200,000 as of Summer 2020.
Newnham Croft Primary School is a well-rated state-run local option with parents also having access to private schools including St John's, King's, St Mary's and Sanctum Wood which are all nearby.
Together with the good schooling options, a large attraction of the Newnham area is the ready access to Grantchester Meadows and Lammas Land, the city centre is around a 10-minute walk away and it is conveniently located for easy access to the M11 motorway.
Trumpington
Trumpington is one of Cambridge's newer areas that is gradually developing into a residential suburb with modern houses, many located on private roads. Trumpington is ideally located next to the Addenbrooke's Hospital, is around a 15-minute cycle ride into the city and has easy access to the ring road and M11 motorway to London.
Schools that are readily accessible from Trumpington include The Perse and St Faith schools and well-rated Trumpington Meadow state-run primary school. As of Summer 2020, average prices for a family home in Trumpington are around £800,000-£1,200,000.
Mill Road and Kite Conservation Area
The Mill Road and Kite Conservation Area largely consist of Victorian houses which were originally built for blue-collar workers and railways workers at the turn of the century. The area is particularly popular with families and is within a short cycle ride to many of the top schools in Cambridge.
Mill Road is filled with useful and eclectic shops, amenities and restaurants, the area is often described as the Islington of Cambridge. The city centre is just a short walk away as are many of Cambridge's wonderful green spaces including Parkers Piece.
The average price for terraced houses on the roads running off of Mill Road are around £800,000 (as of Summer2020).
Queen Edith's Way
The area surrounding Queen Edith's Way and Cherry Hinton Road offers a mix of property types with many 1950-1980 built homes and average prices for such properties around £750,000. Towards Nightingale Recreation Ground, properties on the roads connected to Queen Edith's Way are often impressive, large detached homes selling for over £1,000,000 (prices accurate for Summer 2020).
The area is ideal for easy access to the A11 and A14 main roads and the M11 motorway. There is a strong sense of community locally and ready access to Addenbrookes Hospital as well as good access to ARM who are one of Cambridge's largest employers. Many good schools are accessible from this residential area including state secondary, Netherhall School.
Chesterton
Previously named one of the best places to live in the UK by The Times, Chesterton is an older part of town, more 1950's build although there are some modern properties and apartments in between the older properties such as those found on Scholars Walk on the riverside. There are many good size houses on offer, some benefit from being detached.
Prices for houses in Chesterton are on average around £700-£800,000, as of Summer 2020, although these are creeping upwards largely due to the expansion of the Science Park, St Johns Business Park and High Cross on Madingley Road. Larger period properties, especially those that are listed are valued considerably higher than the average for the area.
For families the area appeals due to access to schools, particularly Chesterton Community College which was most recently rated Outstanding by Ofsted. This area has changed a great deal over the past ten years and with improvement to infrastructure, such as the newly built Cambridge North station, local shops and generally becoming a more popular area to live in, Chesterton is a suburb with a bright future ahead.
Eddington and Huntingdon Road
This area of Cambridge is varied in terms of property types; homes located on the roads surrounding Huntingdon Road offer large detached houses which are valued at around £2million (as of Summer 2020), in contrast to the newer properties in the process of being built in the Eddington development where a 3 bedroom house is being marketed for just under £700,000.
Eddington and the residential area surrounding Huntingdon Road offer good access into the city, easy connections to the new business park at High Cross, many of the top private schools are a short cycle away and Chesterton Community College is also nearby; the area is increasingly popular with families.
Family home in Cambridge
Each family has their priorities in varying orders with proximity to schools and work usually being a key factor when choosing a location to buy a home. Other areas in Cambridge such as Arbury, Kings Hedges, Orchard Park and Barnwell also popular places that families look for houses in Cambridge. There are also several beautiful villages surrounding Cambridge that might be well suited for those seeking a home in a more rural setting.
If you're currently looking to buy, are considering the various different areas and types of houses in Cambridge, a local expert could provide invaluable assistance sourcing the perfect family home. Contact us to discuss your plans to move and learn more about our services, without obligation.