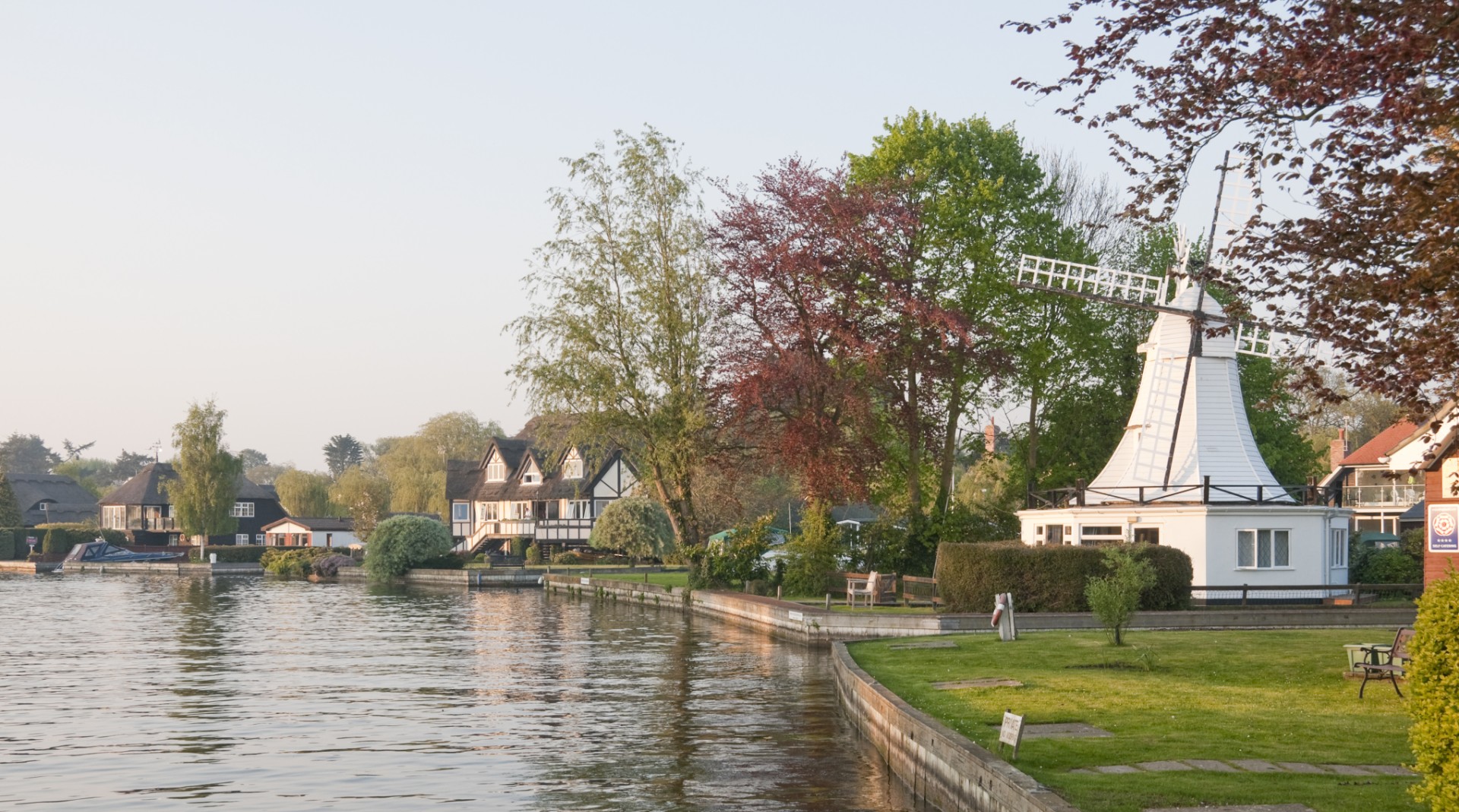 Relocating to East Anglia – Reasons to move
Published Feb 21st 2020
4 mins read
There are a great number of reasons for relocating to East Anglia, not least because it is a wonderful place to live. With excellent career opportunities, exemplary schooling and impressive properties to consider its little wonder why so many are choosing to move to the East Anglia region and make it their home.
Where is East Anglia?
East Anglia is a region of England found to the north and east of London and includes the fine counties of Cambridgeshire, Norfolk and Suffolk. The region benefits from both a huge amount of coastline surrounding both the counties of Suffolk and Norfolk but also has everything from undulating countryside to the flat arable reaches found on the borders of Cambridgeshire and Norfolk, best known as the Fens.
The main towns and cities found within East Anglia are Cambridge for Cambridgeshire, Norwich for Norfolk and Bury St Edmunds and Ipswich for Suffolk.
What makes East Anglia so special?
East Anglia as a region offers much diversity and a variety of living and this includes masses of culture to see and be part of whether that is coastal, city or in the countryside.
A top 10 could be: –
The many coastal walks
Norfolk and Suffolk beaches
Boating on the Norfolk Broads
Cambridge and its historic colleges
Suffolk and the Heritage coast
Constable Country in the Dedham Vale
Lavenham, culture and history
Norwich and Norwich castle
Bury St Edmunds and its cathedral
Norfolk countryside
The North Norfolk Coast is wonderfully open with huge skies, expansive beaches and many pine forests. The area is typically very unspoilt and supports a quiet life with simple pursuits to occupy those that live here and those who choose to holiday here or indeed have a holiday home here.
South Norfolk is equally as stunning with the countryside being its main feature and selling point. Given the land is predominantly flat with some undulations one can see for miles and this, in turn, provides for huge skies with very limited light pollution as the makeup of South Norfolk is a host of smaller villages and only a handful of towns.
Within these areas is the same feeling of still and quiet as you can find in parts of North Norfolk with the added benefit that it is not on the top of the day-trippers to-do list, therefore less in the form of cars and traffic.
Suffolk is typically split into two – firstly coastal Suffolk which include the towns of Southwold, Aldeburgh and secondly rural Suffolk which include the towns and villages such as Kersey, Lavenham and Sudbury.
Cambridgeshire can be split into three parts for the purpose of establishing where to live when considering relocating to East Anglia. Firstly being Cambridge itself and the surrounding villages which are very popular with commuters, secondly the villages and places to the north of the city such as Ely with its wonderful cathedral and thirdly the towns and villages in the south and west of the county such as Great Shelford, Huntingdon and St Neots. All these areas have their own features and aspects which make them greatly appealing places to live depending on your requirements and lifestyle.
Living in East Anglia – Who lives here and why?
The answer to this question is not a simple or straightforward one as the East Anglian attracts individuals from all walks of life.
Norfolk
The county is home firstly to the landowners and this is the farmland which provides food and resources to the people as well as to jobs for those who work the land.
Norfolk is also home to families that have lived here for generations and that live in rural areas but travel to school or work in the city of Norwich where are there more employment opportunities.
A number of the county's dwellers commute further afield on a daily basis to London, Cambridge, Bury St Edmunds and Ipswich.
Norfolk is also home to a number of people own a second home and therefore visit for long weekends away from the daily grind and holiday year-round. Two areas that are distinctly popular for the holiday homeowners are the north Norfolk coastal villages and also the Norfolk Broads and their surrounding villages.
Norfolk property hotspots include: –
Norwich
North Norfolk coast villages such as Blakeney, Brancaster, Stifkey and Cley
Norfolk Broad villages such as Hickling, Horning and Potter Heigham
South Norfolk villages such as Mulbarton, Old Buckenham, Shipdham and Hingham
Thetford Forest
Suffolk
Suffolk has many similarities with Norfolk in that its farmland is hugely valued not just from a yield perspective but more importantly from a livelihood and jobs perspective. The Suffolk coastline is beautiful, perfectly unspoilt and a treasure. The other wonderful thing about Suffolk is the varied culture that can be found here.
The people who live here range from the retired to the commuters that have had enough of both living and working in the big smoke and something had to give and that was to make way for the rural way of life outside of the normal working days, the county also is home to a number of holiday homeowners.
Top places to live in Suffolk: –
Suffolk Heritage Coast – Southwold and Aldeburgh
Bury St Edmunds
Lavenham and Long Melford
Constable Country
Woodbridge
Cambridgeshire
Cambridgeshire also has a large amount of farmed land but given its proximity to the home counties and London, it is home to villages and towns that have higher populations, albeit still in a wonderful setting and enjoying perfectly rural life. A lot of families choose to live in Cambridgeshire, moving from London in pursuit of a rural and perhaps more peaceful lifestyle.
Most commuters from this part of the world can be done to London in less than an hour which is a key reason it is so popular as there is a real balance of work and life on offer.
A large proportion of those that live in the county either work or study in a major city such as London or Cambridge.
Property hotspots in Cambridgeshire: –
Cambridge city centre
Suburbs and villages surrounding Cambridge such as The Shelford's, Whittlesford and Foxton
Ely
South Cambridgeshire villages
Newmarket
Types of property in East Anglia
The styles will vary across the region and be from anything like a large country estate to smaller farmhouses, boathouses and windmills.
The key to unlocking access to the very best available properties is to engage with a professional property finder. They can listen to the requirements and help identify solutions that geographically work and meet lifestyle requirements.
Relocation and property finders
If you're planning on relocating to East Anglia our local team of professional search agents would be delighted to assist. To learn more about the benefits of working with a property finder please contact us to discuss both our services and your plans to move to East Anglia.