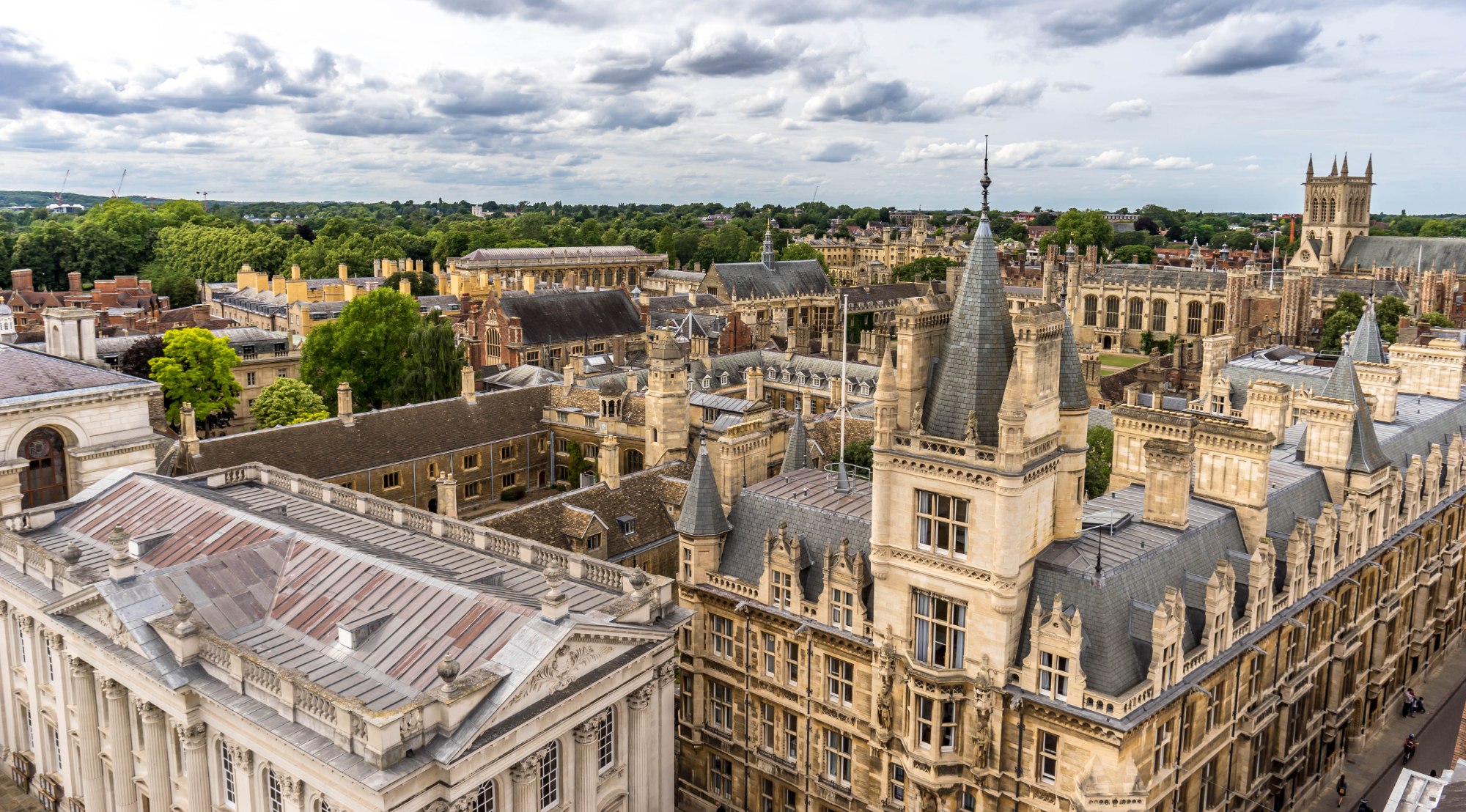 Cambridge property in 2020 – Where to buy
Published Jun 22nd 2020
4 mins read
Across the UK decisions about property are being made fuelled by the coronavirus pandemic and subsequent lockdown. Whether considering upsizing, downsizing or seeking a home in a more rural setting, this blog hopes to highlight the best places to look for Cambridge property in 2020.
Upsizing
For many, the lockdown has highlighted that their current home simply isn't big enough, whether its internal space that's lacking to accommodate the family or to create a home office or even that there simply isn't any outside space at all. Whatever the motive for seeking a bigger home there are certain areas of Cambridge that offer larger houses with sizeable gardens.
Cambridge city centre and the roads closest to the station offer beautiful, often period homes, such as large Victorian houses with generous gardens if compared to the properties in other city centres across the UK. Whilst these homes will definitely appeal to those upsizing from a flat to a house and who still want to live in the city centre, for some it is the proximity to neighbours that is the driver for change.
Whilst not wanting to compromise too much on proximity to the city centre, it is possible to find beautiful detached homes that offer seclusion and privacy. To the south of the city centre, properties such as those on the residential roads leading off of Hills Road and Trumpington Road are fine examples of such homes. Still within a short distance of Cambridge station and many of the top schools.
Villages near Cambridge
For those who would prefer a more rural setting whilst still being within a short drive of Cambridge city centre, one of the many desirable villages that surround the city, such as Little Shelford and Great Shelford; these villages can also be ideal for those looking to upsize.
Cambridge offers a relatively quick commute into London in a time that is acceptable to most for daily use and it might be that they chose to live within walking distance of Cambridge station for this reason.
For those seeking homes in a village but still, on a train line that will reach London in an acceptable time, The Shelfords, Foxton, Shepreth and Meldreth are all on the King's Cross train route.
If a train commute isn't your primary concern, villages such as Fulbourn, Linton and The Abingtons might appeal where you can often find a little more house for your money.
The villages near Cambridge were already incredibly popular places to live, especially with families due to the access to the countryside, exemplary schooling and proximity to Cambridge. We expect to see demand for properties in the most sought after villages near Cambridge to considerably increase in 2020, as more and more city dwellers become disillusioned by their current living arrangements.
Downsizing
On the other side of those who struggled with not having enough space during the lockdown, are those who realised that the size of their property is perhaps too much for their current circumstances. The lockdown has allowed many the opportunity to slow down and reflect whilst life was effectively put on pause.
Whether it's that you'd rather move to a smaller property within walking distance to the amenities or that a more modern, smaller property would be better suited to your requirements; Cambridge has enough interesting areas to fulfil these possibilities
Those looking for a smaller property in Cambridge might still have a preference towards period property, in which case there are roads of beautiful two to three bedroom Victorian terraced cottages that we would recommend be considered, such as Eden Street in the heart of the city or near the station on Mawson Street.
In recent years Cambridge has seen impressive new developments being built, one fine example that offers views over the green space of Parker's Piece, within the prestigious Cambridge Fire Station development, is Parkside Place. Such developments offer their residents a perfect combination of modern living in the city centre.
With a river running through the city it is unsurprising that there are also several popular riverside developments to consider such as Cambridge Riverside development on Kinsley Walk. There are also stunning new developments near to the station, known as CB1, that might be better suited for those who wish to have immediate access to the rail links.
Cambridge property investment
With Cambridge University having announced that they will be carrying out all their lectures online until summer 2021, albeit that some tutorials will be held on a one on one basis, there is likely to be an impact on what is normally a very busy and successful student letting business for many Cambridge landlords.
It is likely that some landlords will choose to off-load their properties, this presents an opportunity to other investors who might wish to redevelop or rent privately to professionals or even consider short lets in the future. Whilst the student market will return in time landlords should be turning their attention to other tenant types in the interim.
The locations where we expect to see these properties either become available for sale, as the landlords, who are perhaps overstretched, cannot manage the potential loss, are in inner City Cambridge, Mill Road and Chesterton areas, which is where most student accommodation is currently found.
Having actively worked with investors in Cambridge for many years, Garrington are well placed to provide rounded investment advice to discerning buyers on where and what to buy in the current market.
Property finders in Cambridge
If you're looking to buy Cambridge property in 2020 or are looking for a home in a neighbouring village, our team of seasoned property finders have a wealth of local knowledge and can assist in navigating the local markets to source the best possible home in the ideal location to suit requirements.
There is a great deal of opportunity to be found in the current market climate, especially for certain property types. If you'd like to discuss your plans to buy a property and our services in greater details please do contact us without obligation.