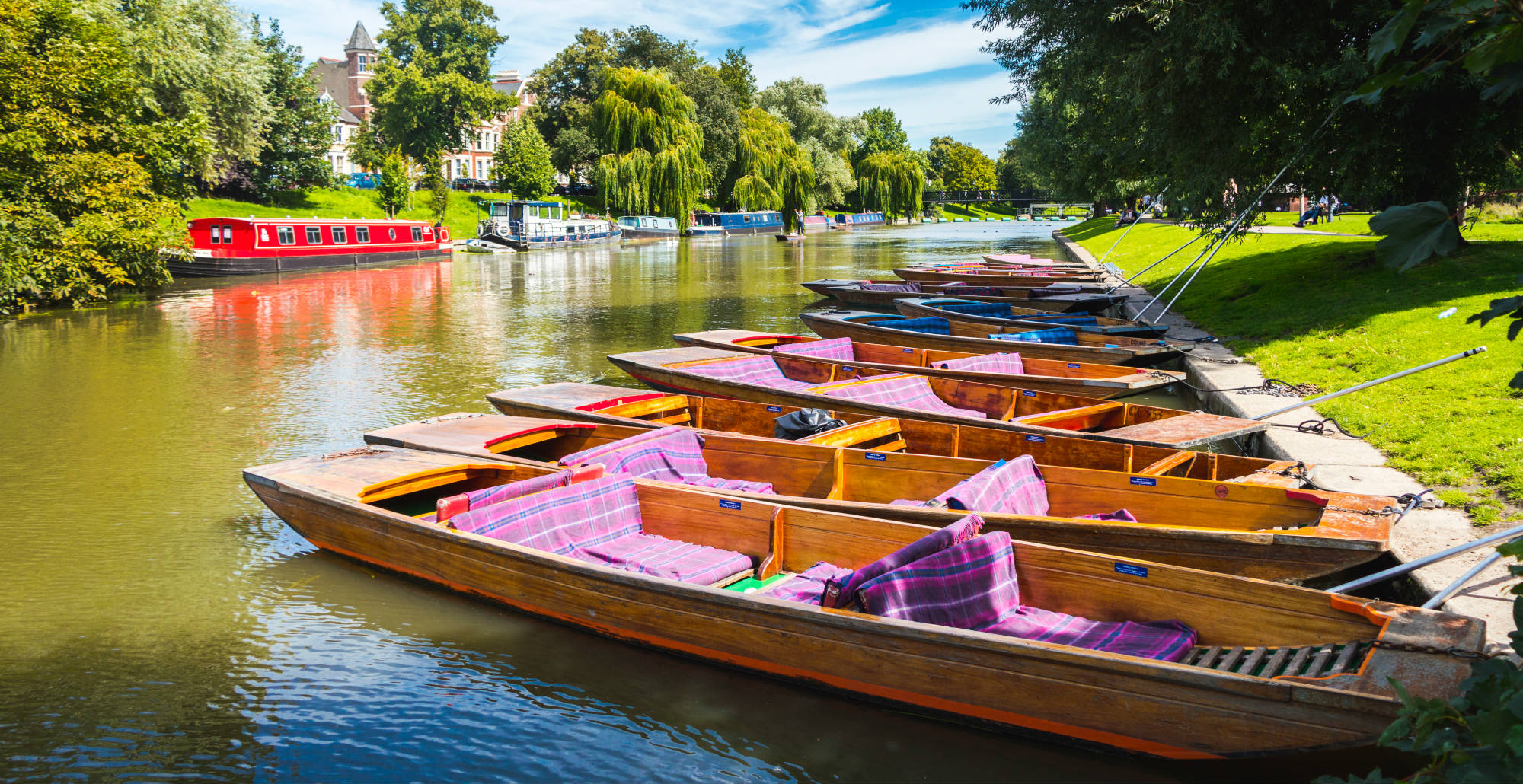 Quality of life in Cambridge
Published Jun 13th 2019
3 mins read
Residents and visitors alike regularly report Cambridge to be a wonderful place to live and stay. Whilst there are many popular cities across the UK, Cambridge stands above others in terms of the quality of life it offers to those who reside there.
Why is Cambridge so popular and what does it have to offer?
What makes Cambridge such a popular place to live?
There are many reasons why Cambridge is so popular, think about its excellent transport links to London, the fast train to London Kings Cross only taking 50 minutes. Cambridge is bursting with culture, art and entertainment opportunities, with many Colleges opening their doors for events such as the Cambridge Literature Festival and The Shakespeare Festival in the summer.
The past ten years has seen a growing number of new restaurants, cafes and bars opening, offering something for everyone, young and old, reflecting the diversity of this City. Clearly Cambridge is an attractive City to visit, but why would you want to consider living here?
Relocating to Cambridge: Top employers in Cambridge
Cambridge is one of Europe's most important centres and employers for the science, tech and pharmaceutical industry. Silicon Fen, or the Cambridge Cluster, is known for its advanced science and tech companies producing cutting edge products and even drawing in companies from Silicon Valley looking to benefit from this hub of knowledge.
The site around Addenbrookes hospital has seen the arrival of for example Astra Zeneca and Cancer Research UK, making it a unique centre of medical excellence. Another employer not to be forgotten is the University of Cambridge, an institution well connected within the local job market, as well as offering multiple in-house opportunities.
Best schools in Cambridge
Year after year accolades and awards are given to schools in Cambridge, such as this year when St Faith's School won the title of UK's best prep school of 2019. Another very popular school is Hills Road Sixth Form, deemed one of the finest Sixth Forms in the country.
It is not only the independent schools that attract families seeking top class education for their children. Schools such as Parkside and Chesterton rank high on the list of excellent secondary education in town.
Many families choose to move to villages surrounding Cambridge for the excellent schools found outside of the city, villages such as Comberton are popular to ensure their children are in the catchment area of the local prestigious Comberton Village High School.
Moving to Cambridge: Family life
Busy lives require good planning and structure including a support system for those families with children. Cambridge offers a great number of options to accommodate a busy family's life.
Many schools offer good after school care and activities, some up to 6pm which can be very appealing for working parents. The most important time of the year where help is needed is during the school holidays. Most schools offer holiday clubs which helps parents as well as offering the children fun and educational activities. Outside of the schools, there are a large variety of independent holiday camps and activity clubs that offer full day care and cover most of the holiday period.
The number of families and children living in and around Cambridge also attracts those looking for jobs as a nanny or an au-pair. Many arrive from abroad hoping to improve their English and in turn can teach the children their mother tongue which can again be very appealing to some households.
Cambridge house prices 2019
It would be fair to say that due to all the aforementioned advantages of living in Cambridge, the house prices are at a higher level in comparison to many other cities in the UK. Numbers of available property for sale in Cambridge tend to be low due to lack of opportunities in the city and the same is true in the surrounding villages.
There are still deals still deals to be done when it comes to buying property in Cambridge, particularly in these uncertain economic and political times.
Where previously vendors could command premium prices for their properties, and this is still the case in some streets and villages, prices have dropped, and the term 'it is a buyer's market' is mentioned more frequently.
Vendors who are currently testing the water will be inclined to wait before fully marketing and will be selective in their approach to find suitable buyers either through their estate agent contacts or their local buying agent.
Property finders in Cambridge
If you are looking to uncover the opportunities to be found amongst the properties for sale in Cambridge our local experts are in a position to offer unrivalled access to the entire market. This access together with our industry knowledge and experience ensures our clients make well informed purchasing decisions. To learn more please contact us for a no obligation discussion regarding our professional property finding service.