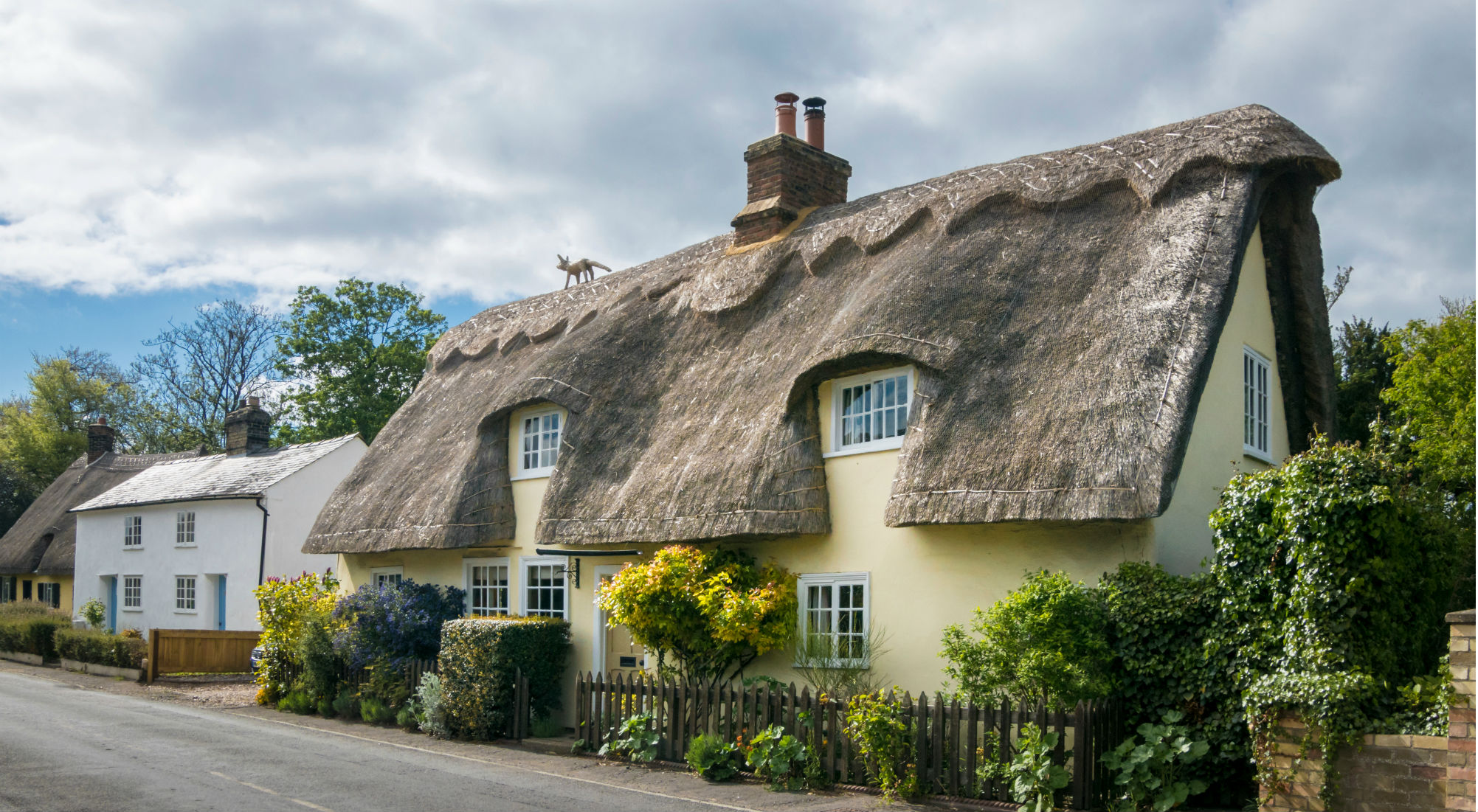 Villages around Cambridge
Published Jan 24th 2020
4 mins read
How do you find the best village to live in?
The first question should really be; what is it that you are looking for in a village that would class it as being 'the best?' Some of us are looking for easy access to the nearest school or railway station, for others, it is all about the local community and amenities preventing you from having to go to the local town or city on a regular basis.
Let us, therefore, look more closely at the different options Cambridgeshire villages have to offer and assess which are the best villages around Cambridge.
Traffic in and out of Cambridge
Cambridgeshire is linked by good transport routes including the recently expanded A14 to the north and the M11 motorway to the south, connecting the city with London.
Property purchasers are however often mistaken in thinking that the distance in miles from a village to a town or city marries up with certain travel times. This is not always the case, as you can live in the centre of town and it can take you twice as long to drive to the railway station than it takes for someone who for example lives a couple of miles out of town.
It is all about accessibility; how many obstacles are there on the way, such as a level crossing, a school run route or a busy shopping centre? Let's look a bit closer at the different options villages around Cambridge have to offer.
South and west side villages
It is fair to say that the south and west side of Cambridge is one of the most congested as this side of town provides access to several large schools, business parks and two park and rides, however, it all depends on what time you leave home. Leave early and you should still have a reasonably clear run, plus there are a couple of routes you can choose from. Leave later and it can take you twice the amount of time.
Villages West Cambridge
If living in Cambridge itself isn't an option, it is worth considering the more accessible and popular villages on this side of town. Villages to consider are, amongst others; the Eversdens, Harlton, Haslingfield, Barton and Coton which are all situated on the west side route leading straight into town. Burwash Manor in Barton offers a fantastic range of shops and a deli including a café open most of the year.
Several of these villages offer good bus services and keeping in mind the likely expansion of the guided bus route through Madingley, Coton and possibly even further out, many of the villages will become better connected to the City.
Villages south of Cambridge
The south of Cambridge is one of the most desirable locations to live due to its easy access into town, Addenbrookes Hospital and the M11 to London.
There are many good village locations to be found such as; Melbourn, Meldreth, Shepreth, Barrington, Fowlmere, Foxton and Harston dotted along the A10. This route doesn't only lead into Cambridge but also offers easy access for those commuters catching the fast train to London from Royston or driving down the M11 or A1 to London.
Melbourn has always been known for its array of shops and recently a Hot Numbers café opened on the edge of the village. Bury Lane Farm Shop just down the road has a large restaurant, farm shop and kids play area.
The Shelford's, Whittlesford, Thriplow and Grantchester have a good selection of shops and pubs between them and give easy access into Cambridge whilst keeping their traditional village feel.
North and east side villages
Over the past few years, a lot of redevelopment has taken place in Cambridge, particularly to the north side of town where the A14 has been widened to accommodate the increasing traffic using this motorway.
North Cambridge villages
To the north-west of Cambridge a new suburb, Eddington, has been built which provides new homes particularly for the people working in the science and business parks. More work is underway in Milton and Waterbeach where the old barracks are being redeveloped to accommodate a large number of new homes.
The initially slightly 'sleepier' part of town is changing drastically and villages such as Cottenham, Histon and Impington, which has always been popular due to its secondary school, are coming into their own. Many of the local villages have a good selection of shops including traditional bakeries and butchers such as in Histon and Waterbeach.
East Cambridge villages
The east of Cambridge offers slightly less easy access into town, the station and the commercial centres, but make no mistake, this will be sure to change over time when Cambridge starts expanding and the villages become more of an attractive option.
Villages such as the Wilbrahams, Balsham, the Abingtons and Linton remain popular locations to live and between them offer a good selection of amenities such as a post office, shops and cafés.
Cambridge village property search
Choosing a village location isn't always easy as not only should you look at the current infrastructure and amenities, but also what the future may offer in the local vicinity.
We already touched on the increased development to the northwest of Cambridge and generally all around the City. But one of the biggest projects that will influence your lifestyle in a local village will be the Oxford-Cambridge Innovation Arc. The goal of the Arc is to improve the connectivity between these two famous university cities and unlock potential growth in this area.
Although it may still be some time in the making, the next few decades will be spent linking Oxford and Cambridge to each other, not only by rail but also by road from the west. This will involve an increase in new houses, stations, shops, schools and general amenities.
It is, therefore, crucial to be well informed not only with regards the property you are acquiring but also choosing your village location wisely – a professional property finder could be a great help.
To discuss your plans for purchasing a property in a village near Cambridge please contact us.