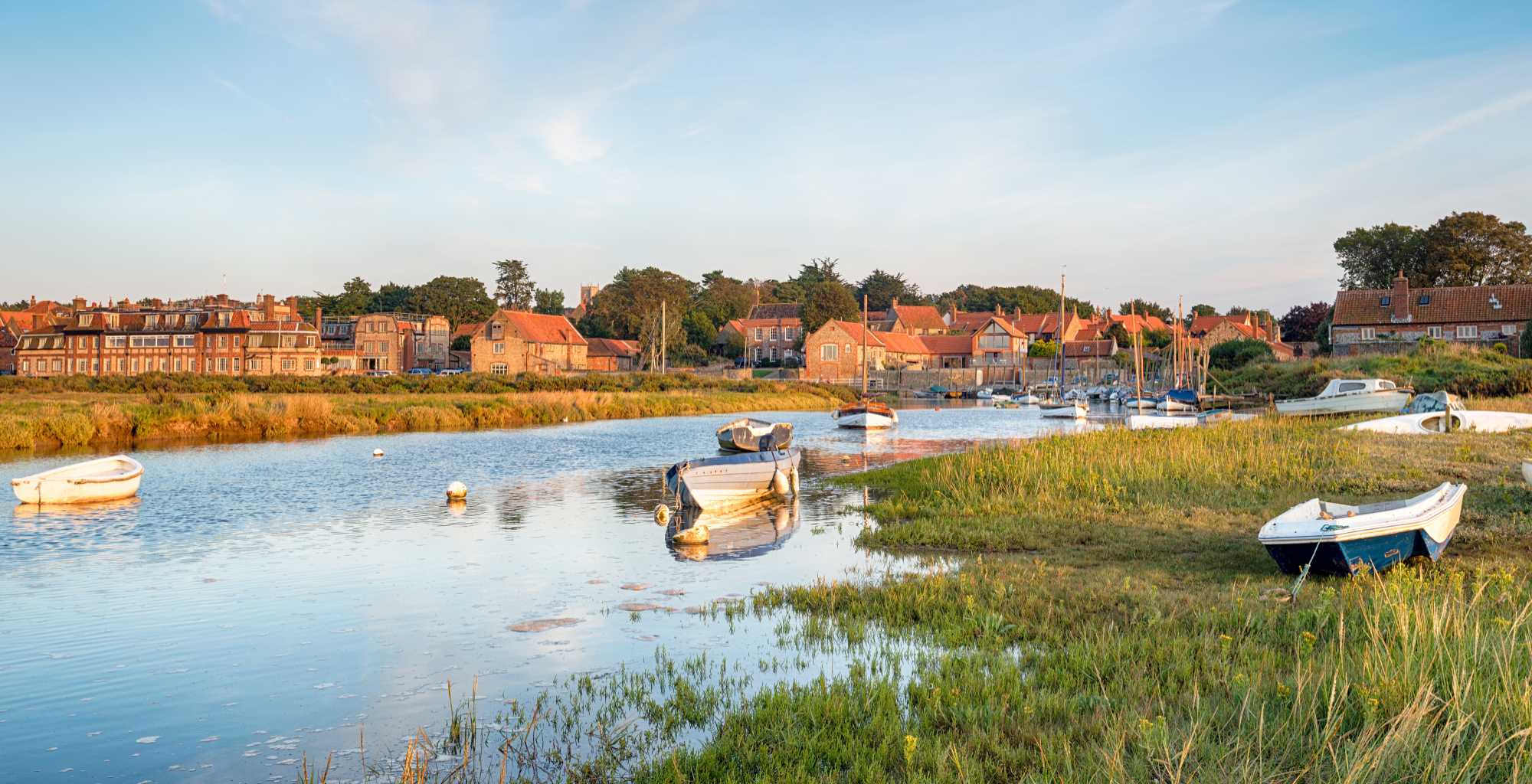 Living in Holt
Published Apr 3rd 2021
6 mins read
There are numerous reasons why living in Holt will appeal if you're looking to purchase a home in North Norfolk. Holt is a pretty market town bursting with unique character and charm.
Located 23 miles north of Norwich on the A148 King's Lynn to Cromer Road, the town is 35 miles east of King's Lynn and 9.5 miles west of Cromer.
Holt is popular with tourists and locals alike thanks to its wonderful shopping facilities, stunning countryside and coastal walks, and its strong sense of community.
For example, locals often campaign on key topics and seek funding to support initiatives within the town, while the summer arts festival and Christmas Light celebrations are always unmissable!
Holt's eclectic mix of architecture adds so much character to the town, making it effortlessly picturesque and charming.
Its grand Georgian buildings now house many local businesses, while its quaint Victorian lanes are filled with cobbled-walled shops and cafes.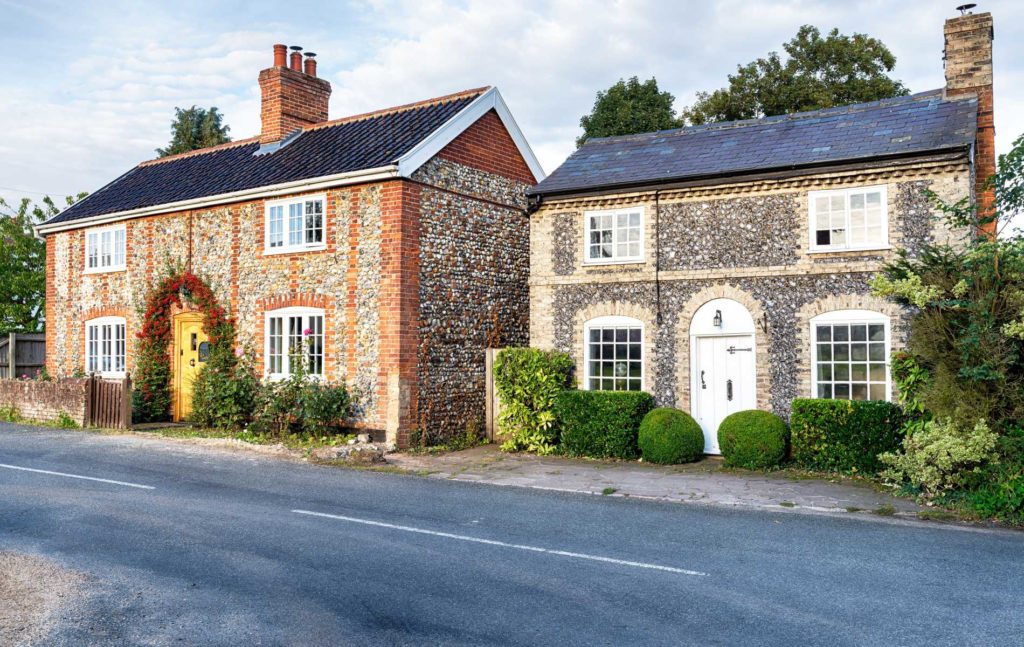 A Norfolk Market Town
As previously mentioned, Holt is a classic market town, with a thriving shopping centre filled with art galleries, bookshops, antique emporiums, and exclusive boutiques.
All the shops are small independent traders, many of which are tucked away in back alleys and lanes, such as Chapel Yard, Hoopers Yard, and Appleyard.
Bakers & Larners is Holt's very own department store, selling high quality goods for the home and kitchen, as well as beauty, clothing, sport, and gift items.
Its food hall is a particular delight, featuring local produce, wines from all over the world, and unusual items you wouldn't find anywhere else!
Another popular outlet is Byfords, a wonderful delicatessen, café and restaurant. Its deli sells a fine selection of oils, cheeses, and meats, as well as delicious ready meals, frozen breads and pastries.
Holt is home to countless other quality cafes and restaurants, including The Kings Head, The Feathers, The Lawns, The Barn Café-Bistro, and The Owl Tea Rooms, many of which serve tasty local produce.
Norfolk Countryside and Coastal Walks
A short walk from the town centre is Holt Country Park; one hundred acres of stunning mixed woodland situated on the edge of the Norfolk Coast Area of Outstanding Natural Beauty.
As a Green Flag award winner, the park boasts tranquil woodland and floral displays that change with the seasons, from orchids in the summer to snowdrops in the winter.
The park is open all year round and is popular with bird watchers, dog walkers, and families alike.
There are so many coastal walks and hikes to enjoy around Holt. As the town sits just outside an Area of Outstanding Natural Beauty, so the many trails available offer stunning views of the countryside and coastline that surround Holt.
For casual hikers, try the looping walk around Cley Marshes. The route has easily-accessible paths and a visitor centre, while the views across Cley's lagoons, marshland and reed beds are simply beautiful.
The Sheringham woodland and coastal walk is another easy hike, perfect for any fitness level, and you can even savour the views from a tree-top gazebo!
Countless other trails exist and while each varies in terms of ability level, they all deliver stunning surroundings.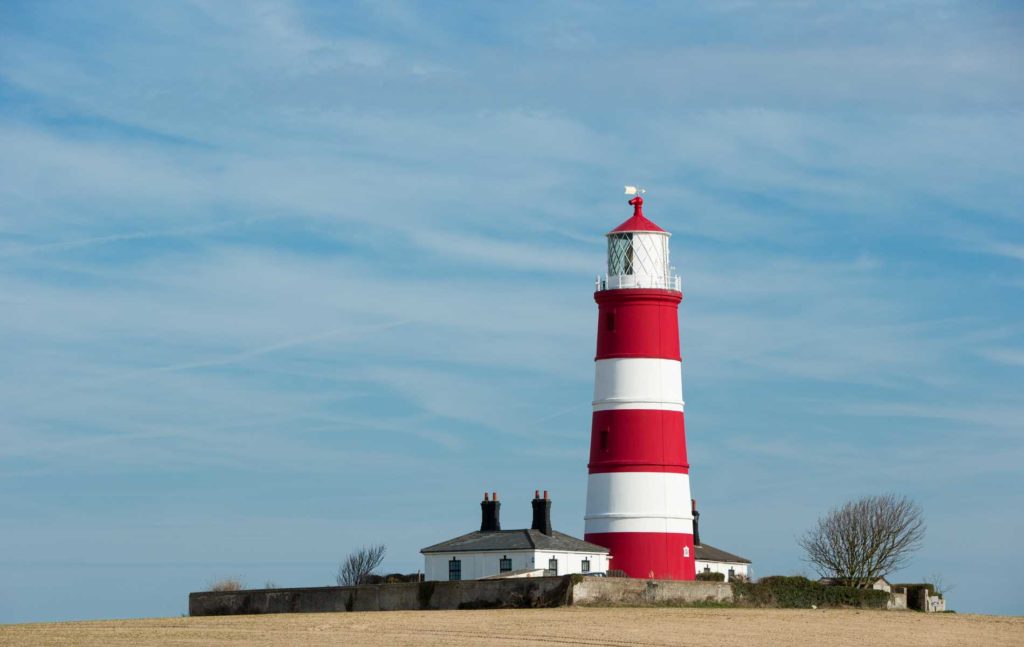 Places to Live Near Holt, Norfolk
Edgefield
Journey six minutes south of Holt and you will find Edgefield, a small civil parish situated on the B1149 Norwich to Holt road.
With a population of just under 400, the village is quiet and picturesque, spread over a large area with the centre concentrated around a village pond.
It is also home to The Pigs, a highly renowned restaurant serving fresh and local produce, including iffits (Norfolk's answer to tapas), and an exceptional roast dinner for Sunday lunch.
Edgefield is not well connected in terms of transport but that is what adds to its charm.
It is peaceful and perfect for those who want to escape from the hustle of city life. However, Edgefield is only a short drive from Holt, while the nearby North Norfolk towns of Cromer and Fakenham are just over 20 minutes by car.
For those who cannot drive, two bus routes pass through the village – line number 20 to Cromer and number 43 to Norwich.
Letheringsett
The small and picturesque village of Letheringsett is just 1.2 miles west of Holt.
Situated in the valley of the River Glaven, it is home to two watermills including Letheringsett Watermill, the last working watermill in the county.
It has won several prestigious awards for its flour production and is now a tourist attraction, but also doubles up as the local village store.
The King's Head is the local pub and is extremely popular with residents and visitors alike.
Its beautiful Georgian building holds a bar, restaurant, and guest rooms and is surrounded by beautiful parkland.
As for the village itself, Letheringsett is quiet and secluded, straddling the A148 King's Lynn to Cromer road.
The nearest railway station is in Sheringham, which is a 15 minute drive, although the village does have two passing bus routes (46 and 204) that can take you to the neighbouring towns of Holt and Wells.
Cley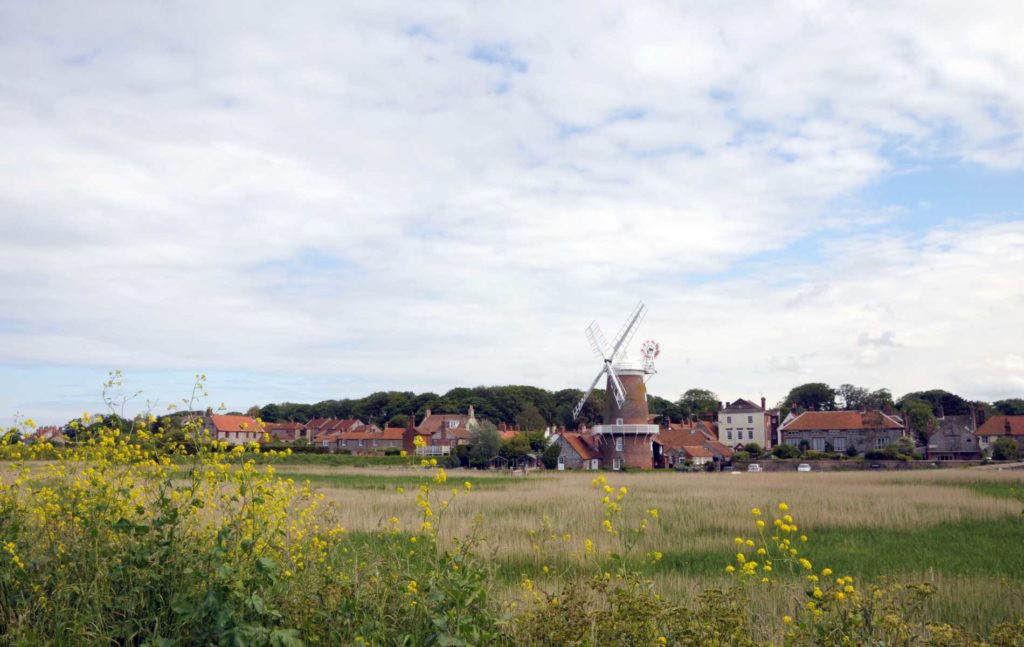 Just 10 minutes from Holt is the charming village of Cley. It is perhaps best known for its 18th century windmill, a picturesque five storey tower with lattice white sails, nestled on the banks of an old quay.
Venture into the village itself and you will find narrow streets lined with a unique selection of shops, including a smokehouse, delicatessen, and bookshop.
Its local pub, The Three Swallows, is a popular spot with Cley residents, serving locally sourced food in a picturesque location that overlooks the village green.
Cley is a perfect location for those looking to reconnect with nature. Half a mile from the village is Cley Marshes, one of England's most renowned birdwatching sites.
Its six hides offer fantastic views across Cley's lagoons, grazing marshland, and reed beds, all of which attract migrating wildfowl and waders.
Meanwhile, its shingle beach features a deep drop off into the sea, making it a popular spot for shore fishing.
Back in Cley village, the properties are wall-to-wall brick and flint, with pebbled walls and pantile roofs.
There is a friendly atmosphere, with locals noting a "lovely buzz" as new people discover the area for the first time, although it can become busy in the summer.
However, Cley in the winter is quiet and isolated, perfect for exploring its wild landscapes.
Salthouse
Another 10 minute drive from Holt is Salthouse, a charming coastal village set in an Area of Outstanding Natural Beauty.
Nestled between a high ridge and a salt marsh, it boasts unrivalled views of the coastline alongside beautiful countryside scenery.
Much like Cley, Salthouse is home to both common and rare bird species, making it a popular spot with twitchers.
Its marshes and heath are part of a Norfolk Wildlife Trust nature reserve that bursts with ferns, heather, and wildflowers, while its shingle beach is home to the ten-mile Salthouse Sculpture Trail, offering exceptional views of the North Norfolk coast.
Salthouse is a typical North Norfolk coastal flint village, complete with a picturesque village green and a parish church.
In terms of sampling the best in local produce, The Dun Cow public house has an excellent reputation, as does Cookie's Crab Shop.
Salthouse Store stocks all your everyday provisions, while the nearest school, Kelling CE Primary School, is located 1.3 miles away.
Blakeney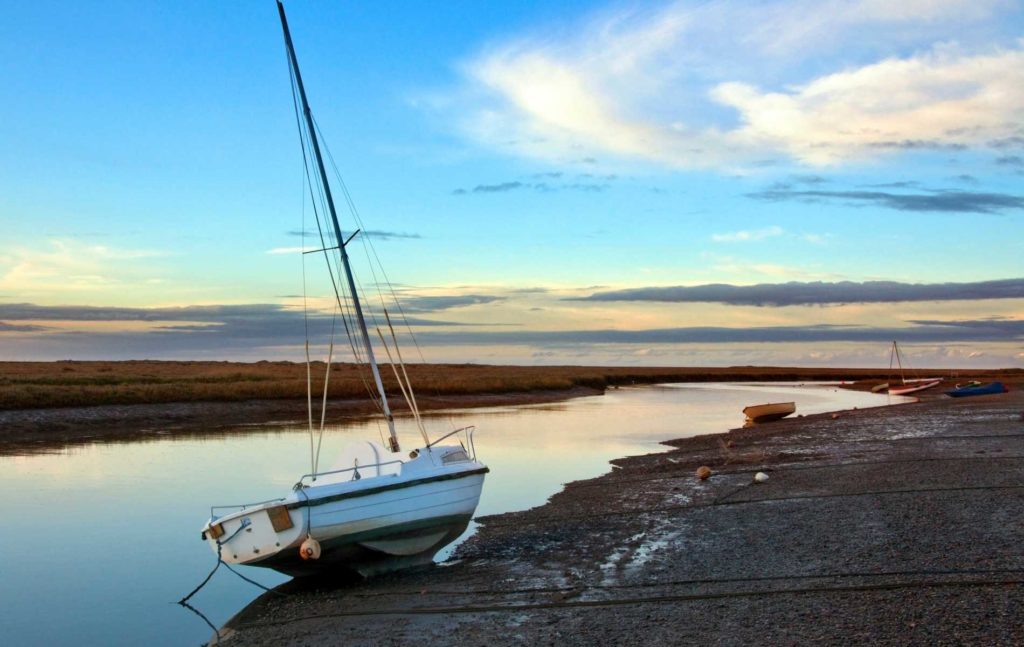 The charming village of Blakeney is just 11 minutes from Holt. At its heart is the Blakeney National Nature Reserve, a popular destination for walkers and bird watchers.
With its wide open spaces, winding coastal paths and uninterrupted views, you can often spot grey seals and migratory birds from the shore.
The popular Blakeney Point boat trip can even take you to the largest seal colony in England, where over 2,000 grey seals are born each year!
The serene Blakeney Quay is a wonderful place to learn to catch the local crabs and to go sailing, while Friary Hills (just east of the main village) is a dog-free zone that is perfect for short walks and family picnics.
Blakeney Point, meanwhile, is the focal point for the Nature Reserve. An impressive four mile stretch of coastline, it is home to all manner of wildlife and plants, plus varying landscapes, sand and shingle spit, salt marshes, and sand dunes.
Residents choose Blakeney for its timeless quality and slow pace of life.
The village features gorgeous flint cottages, a local deli, and art gallery, while local eateries, such as The Moorings, offer stunning views of Blakeney's scenery.
The village is also part of the Coasthopper bus service, providing connections along the North Norfolk coast from Kings Lynn to Mundesley.
Melton Constable
Just 13 minutes south of Holt is Melton Constable, a small village and civil parish with a population of just over 600 people.
The village itself is situated on the B1354, which acts as the main route of access to Norwich and Fakenham.
It has a popular country club with bar facilities and live music, plus pool, snooker, and darts.
Two bus routes, provided by Sanders Coaches, pass through the village with connections to Fakenham, Holt, and Sheringham.
Melton Constable is far quieter than its neighbour, Briston, whose thriving village includes a Co-op, butchers, and bakers, plus nursery and primary schools.
However, Melton Constable is an incredibly unique village to rural Norfolk and is full of charm.
It has the ambiance of a northern industrial town, with rows of terraced houses lining its old streets.
Originally built in 1882, they were for workers at the local railway works, which sadly closed in 1964.
However, there are plans to reopen the station as part of Norfolk Orbital Railway, a new rail connection for North and Mid Norfolk with connections to Sheringham and Wymondham.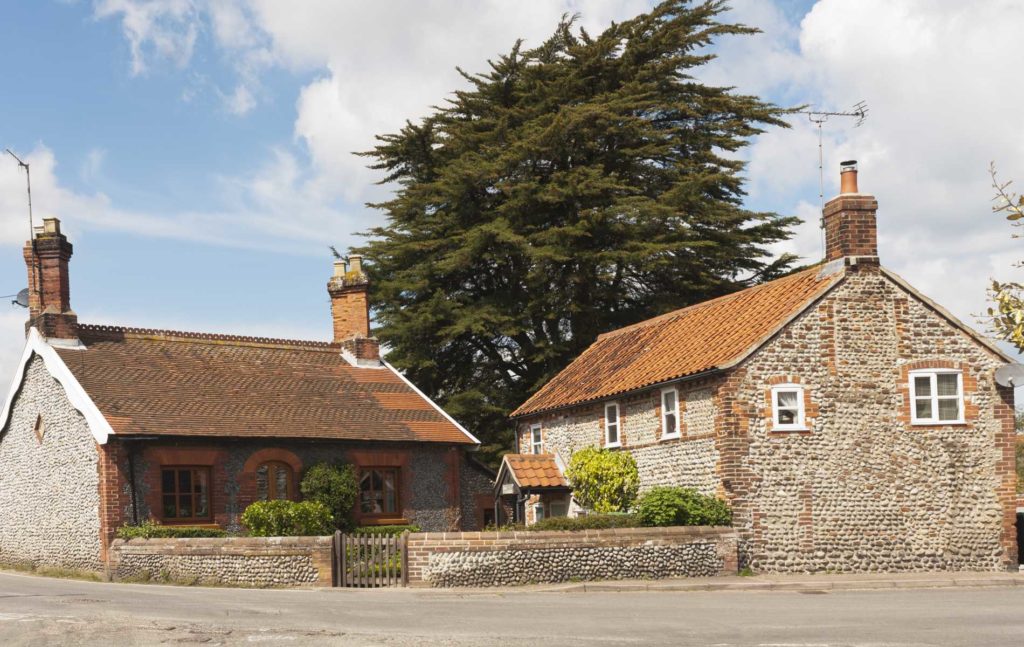 Finding a home in Holt, Norfolk
Choose Garrington to help find your perfect home in or around Holt.
Our professional property finders can advise on the best possible location for your needs and scour the market to find your dream property.
To discuss your search and our services, please do get in touch.