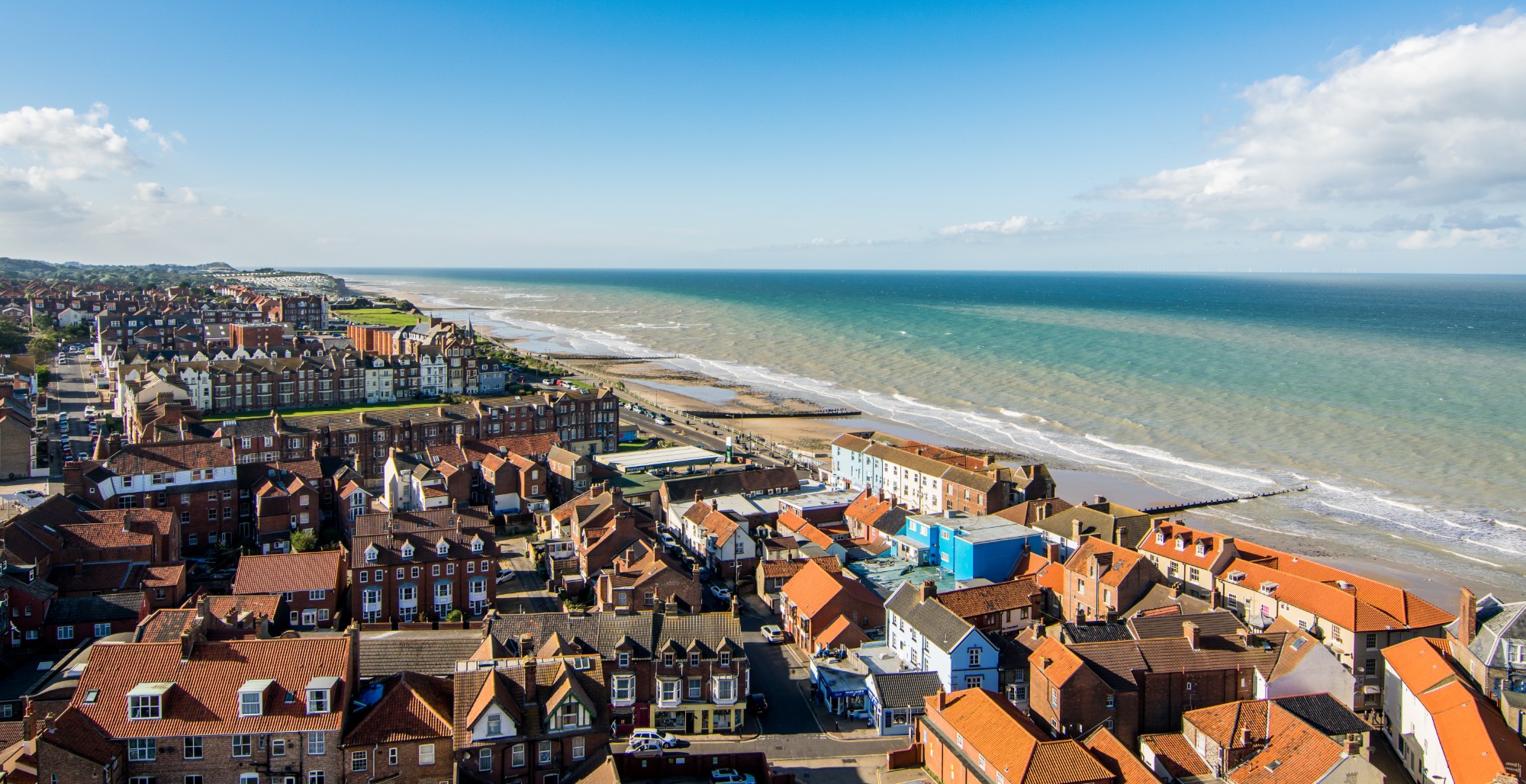 Norfolk Coast Property
Published Aug 28th 2020
4 mins read
In this blog, we will journey along the Norfolk coastline as we discover the best seaside towns and villages that the county has to offer, locations that should definitely be considered when looking for Norfolk coast property.
From Stiffkey and its marshes to Cromer's legendary Pavilion Theatre, each location offers something truly special for its residents.
Stiffkey
Stiffkey (known by locals as "Stew-key") is located just 5 miles east of Holkham. An Area of Outstanding Natural Beauty, it is famous for its saltmarsh, an important conservation area that is rich with wildlife. The marshes are owned by the National Trust and form part of the Blakeney National Nature Reserve, a popular area with walkers and bird watchers.
Stiffkey is also famous for its 'Stewky Blues' cockles and samphire, a delicacy that can be found in many local restaurants, including the popular Red Lion pub. A 10-minute car journey from the neighbouring town of Wells-next-the-Sea, Stiffkey is also part of the Coasthopper bus route, keeping residents connected with neighbouring North Norfolk coastal villages.
There are a variety of properties available in Stiffkey, including traditional cobbled houses and some exclusive modern builds.
Blakeney
The charming village of Blakeney can be found 4 miles east of Stiffkey. At its heart is the Blakeney National Nature Reserve, a popular destination for walkers and bird watchers. With its wide-open spaces, winding coastal paths, and uninterrupted views, you can often spot grey seals and migratory birds from the shore. The popular Blakeney Point boat trip can even take you to the largest seal colony in England, where over 2,000 grey seals are born every year.
The serene Blakeney Quay is a wonderful place to learn to catch the local crabs and to go sailing, while Friary Hills (just east of the main village) is a dog-free zone that is perfect for short walks and family picnics. Blakeney Point, meanwhile, is the focal point for the Nature Reserve: an impressive 4 mile stretch of coastline, it is home to all manner of wildlife and plants, plus varying landscapes, sand and shingle spit, salt marshes, and sand dunes.
Residents choose Blakeney for its timeless quality and slow pace of life. The village features gorgeous flint cottages, a local deli and art gallery, while local eateries, such as The Moorings, offer stunning views of Blakeney's scenery. The village is also part of the Coasthopper bus service, providing connections along the North Norfolk coast from Kings Lynn to Mundesley.
Cley-next-the-Sea
Cley-next-the-Sea is perhaps best known for its 18th-century windmill, nestled beside the old quay, with its breathtaking views across the salt marshes and shingled beach. It sits alongside the tranquil village of Cley, whose narrow streets are lined with unique shops, including a smokehouse, bookshop, deli, stoneware pottery shop, and local pub.
Half a mile from the village is Cley Marshes, one of England's most popular birdwatching sites. Its six hides (four of which are wheelchair-accessible) offer fantastic views across Cley's lagoons, grazing marshland and reed beds, all of which attract migrating wildfowl and waders. Meanwhile, the award-winning (and eco-friendly) visitor centre features regularly changing exhibitions, interactive displays, gift shop and tearoom that look out across the marshland.
In Cley, the properties are wall-to-wall brick and flint, with pebbled walls and pantile roofs. The village has a friendly atmosphere, with locals noting a "lovely buzz" as new people discover the area for the first time. But while it can be busy in the summer, Cley in the winter is quiet and isolated, perfect for exploring its wild landscapes.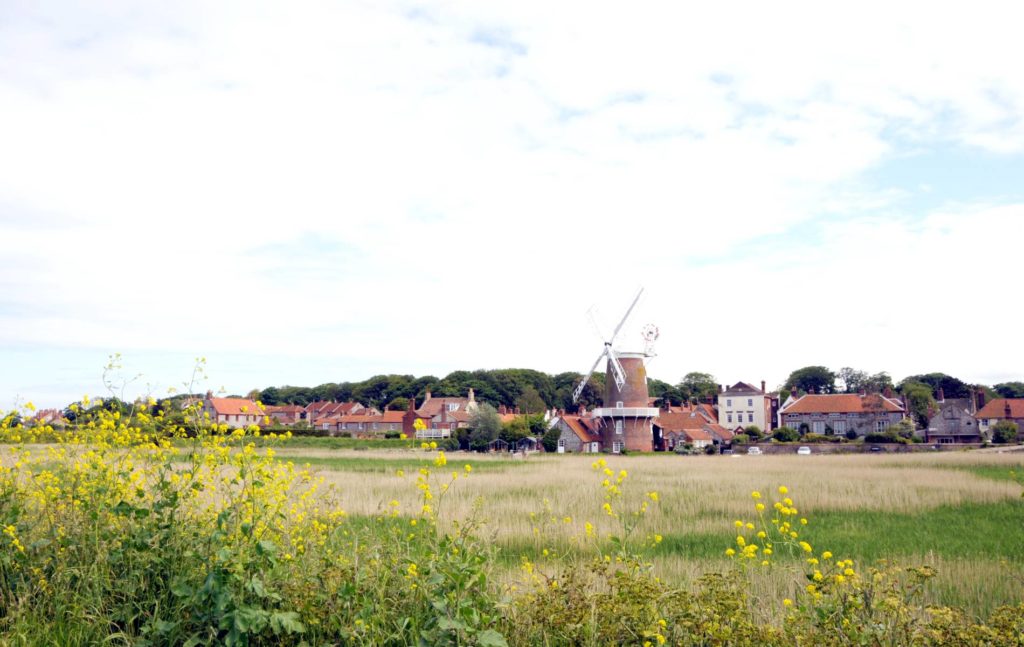 Sheringham
The traditional seaside town of Sheringham is popular with residents and visitors alike. Its Blue Flag beach is family-friendly, framed by colourful beach huts, and offers scenic walks along the promenade. Meanwhile, the famous North Norfolk Railway (also known as the Poppy Line) runs from Sheringham to Holt and provides fantastic sea views along the way.
The town centre features pubs, cafes, museums and a theatre, while a weekly outdoor market pops up throughout the year. It is a lively town with a strong sense of community, celebrating annual events such as the Crab & Lobster Festival and Sheringham Carnival. It also has an 18-hole golf course, complete with sea views, as well as a local fire station and medical practice.
In terms of properties, there are a multitude of bungalows within walking distance of the sea. For those wanting something a bit bigger, modern four-bedroomed family homes are also available to buy. The town has a direct train link to Norwich station, where you can change for trains to London.
Cromer
Cromer is a quintessential English seaside town made famous by its iconic Grade II listed pier. Stretching 151 metres long, it is home to the local RNLI station and Pavilion Theatre, the only place in the world to find an 'End of the Pier Show'. The town is well-known for its namesake 'Cromer Crab', so the pier is also considered one of the best spots to go crabbing in Norfolk.
With wide-open beaches almost as famous as its pier, Cromer boasts rock pools, sandy shorelines, and waves perfect for surfing and paddleboarding. The town is also famous for its fish and chips, especially from the award-winning No.1 Restaurant and the ever-popular Mary Jane's, where you'll be pressed not to find a queue.
Cromer has an excellent sense of community, evident by its annual Cromer Carnival and Lobster Festival that unites the town with fun and festivities. There is a charming mix of small independent shops and cafes in the centre of town, which also has a hospital, doctors and dental surgery, library, and the ever-popular 18-hole Royal Cromer Golf Club.
Much like Sheringham, Cromer has a range of properties available, including retirement flats, charming flint cottages and traditional Victorian terraces, as well as a number of new housing developments. Cromer also has its own rail and bus stations, both offering direct routes to and from the bustling city of Norwich.
Norfolk coast property finders
The Norfolk coast is the truly perfect location for anyone looking to realise their beachside relocation dreams.
At Garrington, our professional property finders can advise on the best possible location for your needs and scour the market to find your dream home.
To discuss your search and our services, please do get in touch.