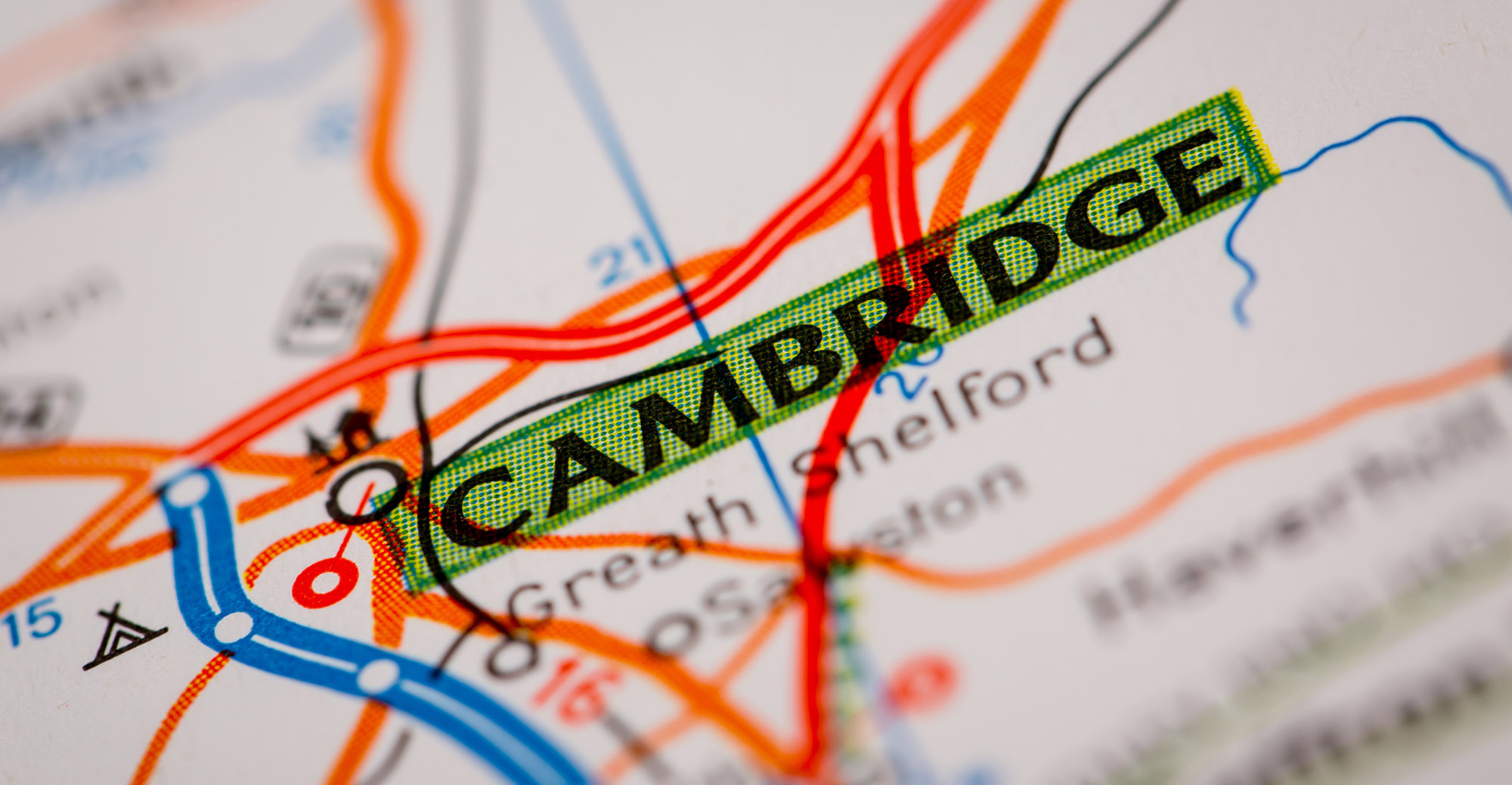 Cambridgeshire's Top 5 Favoured Villages
Published Sep 25th 2014
3 mins read
Professional property finder Jennifer Mullucks discusses some of the most popular Cambridgeshire villages and what makes them so sought after by purchasers.
Cambridge currently boasts the fastest and most competitive property market outside of London. On the backdrop of world-renowned tradition, it is of no surprise that many property purchasers are looking to Cambridge to suit all of their lifestyle priorities.
Garrington have successfully guided many buyers on their journey to finding their perfect new home within Cambridgeshire. With a mix of smaller market towns and quaint villages surrounding the city, knowing what is available to you is essential when considering purchasing a new home in a region that offers so much choice.
The Shelfords
Close proximity to the city centre makes the outskirt villages of Cambridge an attractive option. The Shelfords, together with popular locations such as neighbouring Stapleford, lie only a few miles south of Cambridge. With a train station providing local access to both Cambridge and London, it is of no surprise that competition for properties in this area is always high. The range of amenities available in the villages alongside the strong community spirit and commuter links give the well-balanced lifestyle many desire. With the greatest concentration of £1million+ properties outside of the city centre and a good mix of property sizes and styles, those looking for a commutable location as well as the rural countryside find the Shelfords well placed to cater for all of their lifestyle needs.
Histon
A popular village with Grade II listed thatch cottages overlooking the village green, Histon is a prime location for those looking to have convenient access to main commuter roads (and the convenience of the well-established guided busway) whilst still remaining within a good distance of Cambridge itself. Neighbouring the popular Impington village, property styles are varied within Histon with chalet style houses amongst the listed buildings. With local amenities accommodating for those with young families through the village's infant and junior schools, Histon is one of Cambridgeshire's hotspots for property.
Fulbourn
The well-established village of Fulbourn has recently seen the building of an abundance of contemporary properties to accommodate the demand for homes in the area. Alongside the new-builds, Fulbourn properties are a mix of listed and period-style homes. Well situated for those travelling to Addenbrookes Hospital for work or the Peterhouse technology park, easy access to both the A14 and A11 has seen Fulbourn property competition increase in recent years. Along the village high street, a well-renowned butcher, local produce shop and variety of other amenities see Fulbourn catering for the everyday needs of its residents and thus providing a quintessentially rural lifestyle.
Comberton
Offering a blend of old style and more modern properties, Comberton is served well by local educational facilities, with Comberton Village College a highly regarded state school within the city. For those wanting a quieter village lifestyle only a stone's throw away from the city centre, Comberton residents regularly utilise Cambridge's accommodating cycle routes into town as the quickest way to access the centre.
Whittlesford
Slightly further outside of Cambridge, the picturesque village of Whittlesford epitomises village life for those commuting to both Cambridge and London. With its own train station and easy access to the A505 and M11, Whittlesford is ideal for work related or social travel plans. The cricket ground, popular local restaurant and local primary school also attract those seeking a quieter way of life. The balance of lifestyle options that Whittlesford provides means that property within the village is highly sought after and prices are driven by competitive buyers.
If you would like personalised advice on a range of villages surrounding Cambridge, which are most likely to offer the best range of property options to suit your requirements, please do get in touch for a no obligation discussion.