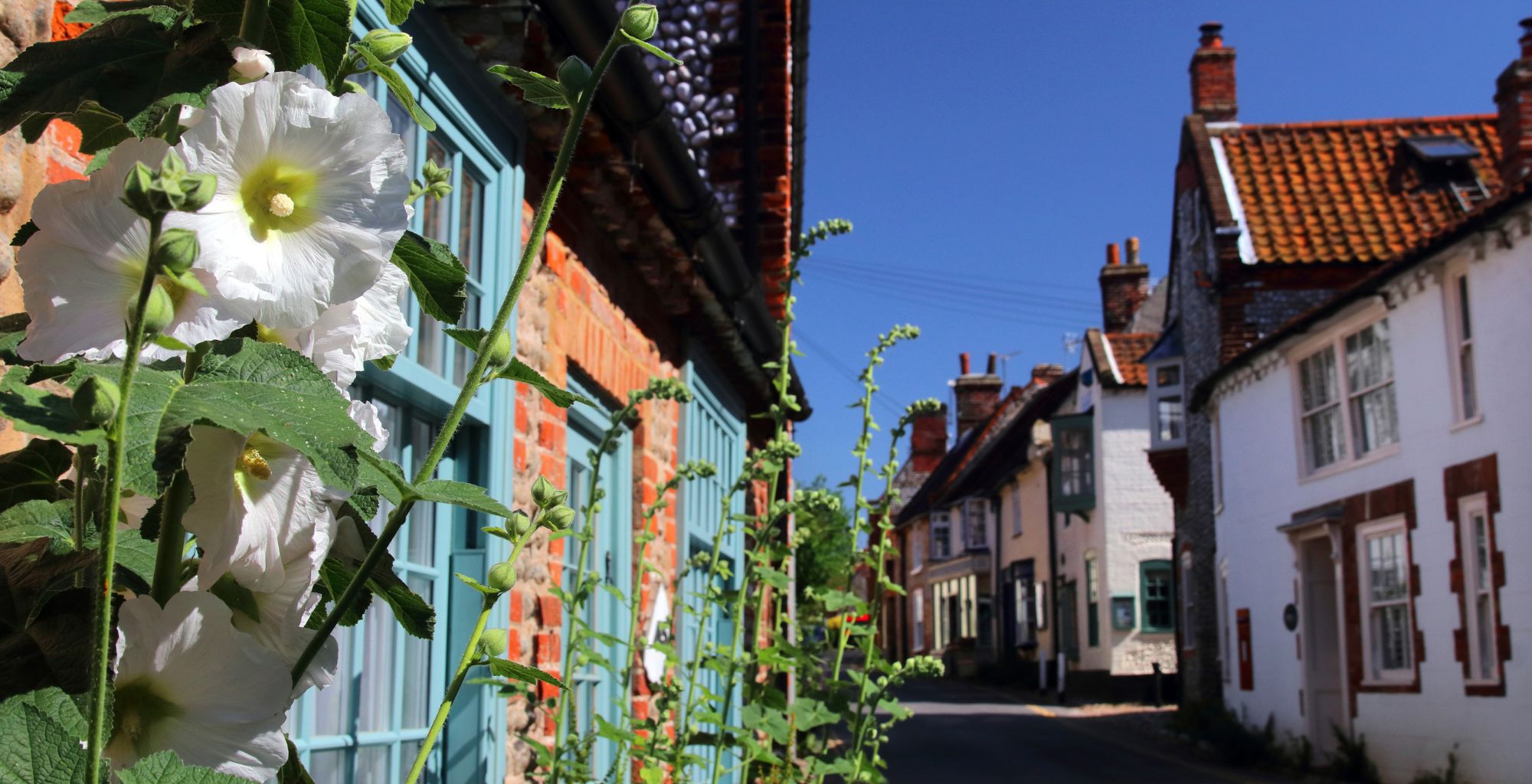 Exclusive addresses in Norfolk | The most desirable places to live
Published Apr 28th 2023
4 mins read
Where are the most desirable places to live in Norfolk? In this blog, we highlight some of the most exclusive addresses in Norfolk, places you might wish to consider living.
Based in the East of England, relocate to Norfolk, and you could, for instance, find yourself looking out to sea or even a salt marsh. There are 90 miles of unspoilt coastline, after all.
Then again, don't miss out on immersing yourself deep in the Norfolk countryside, with forests and nature reserves.
Another option for boat lovers, birdwatchers and fans of wildlife, in general, is settling down beside the Norfolk Broads.
Our research for this article comes from a combination of the Land Registry figures and data revealed by the property website, Zoopla.
With so many sought after places to consider, we've included just 10 of the most desirable places to call home. Here our some of the most exclusive addresses in Norfolk:
Wroxham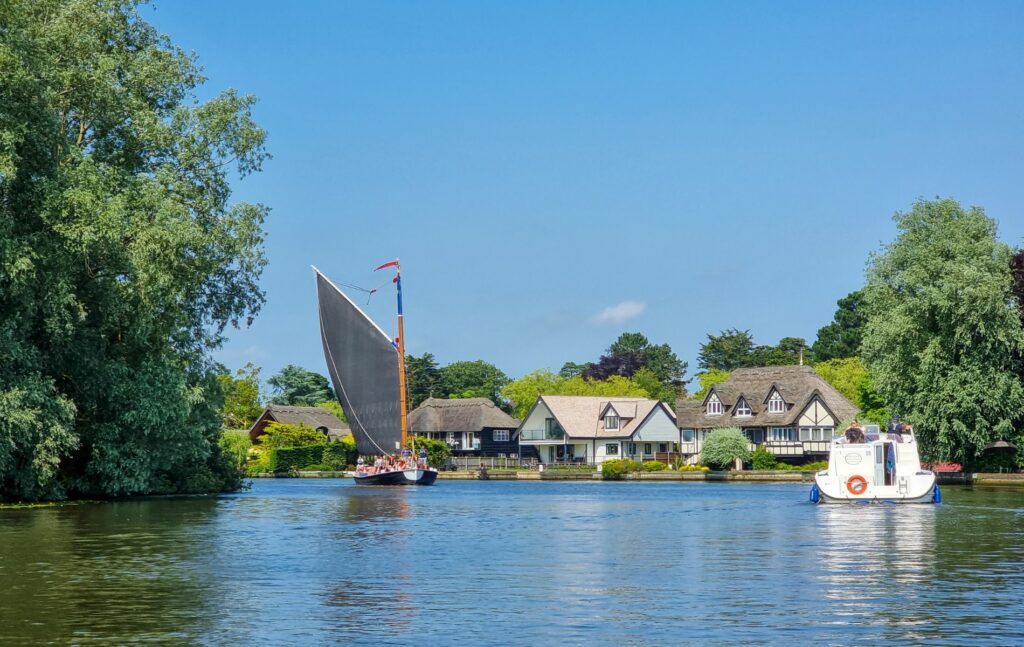 Referred to as the 'capital of the Broads,' Wroxham is a tiny village of 1,502 residents.
Sitting next to the Broads and its picturesque waterways, this is a haven for holidaymakers keen to enjoy the scenery, sailing and wildlife that the Broads National Park consistently offers.
But Wroxham isn't too far from city life either – Norwich is a mere eight miles inland.
Salhouse
Salhouse is another top Broads village. Lying a little south of Wroxham and just six miles from Norwich, this village is beside the River Bure and Salhouse Broad.
It has a railway station with trains running regularly to Norwich, Sheringham and Cromer.
There is a 13th-century church with a thatched roof and a 17th-century pub – the Bell Inn.
Coltishall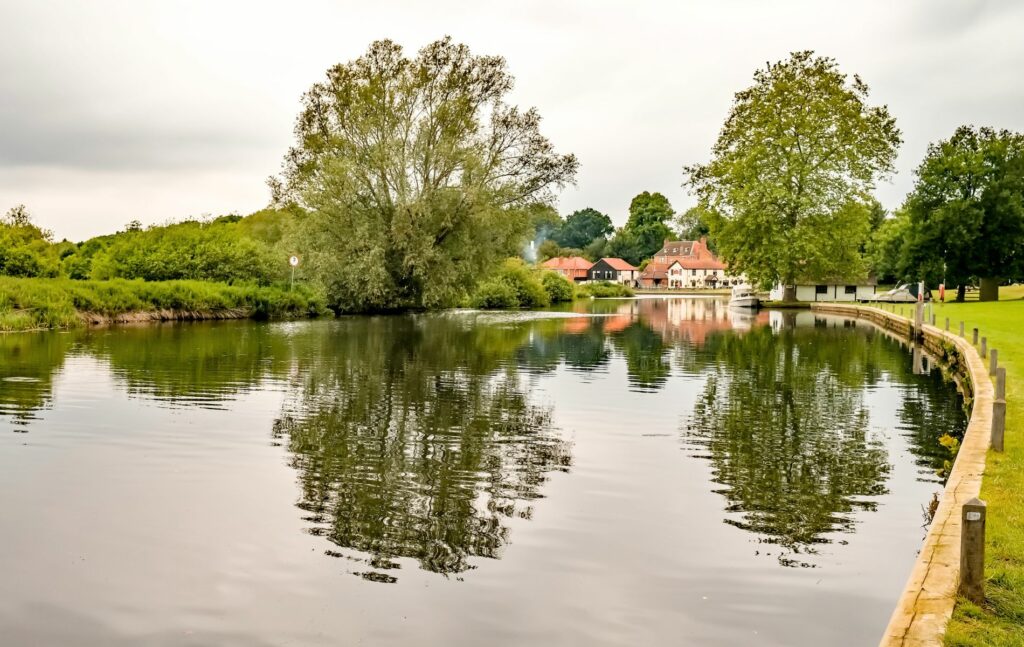 Also on the River Bure, but this time west of Wroxham, the pretty village of Coltishall is a popular base for those who enjoy boating on the Broads.
This tiny village of 1503 played an important part in destroying the enemy during World War II, thanks to an RAF base on its outskirts.
It has two riverside, characterful pubs – the 17th-century Kings Head and the former granary mill, now the Rising Sun.
Blakeney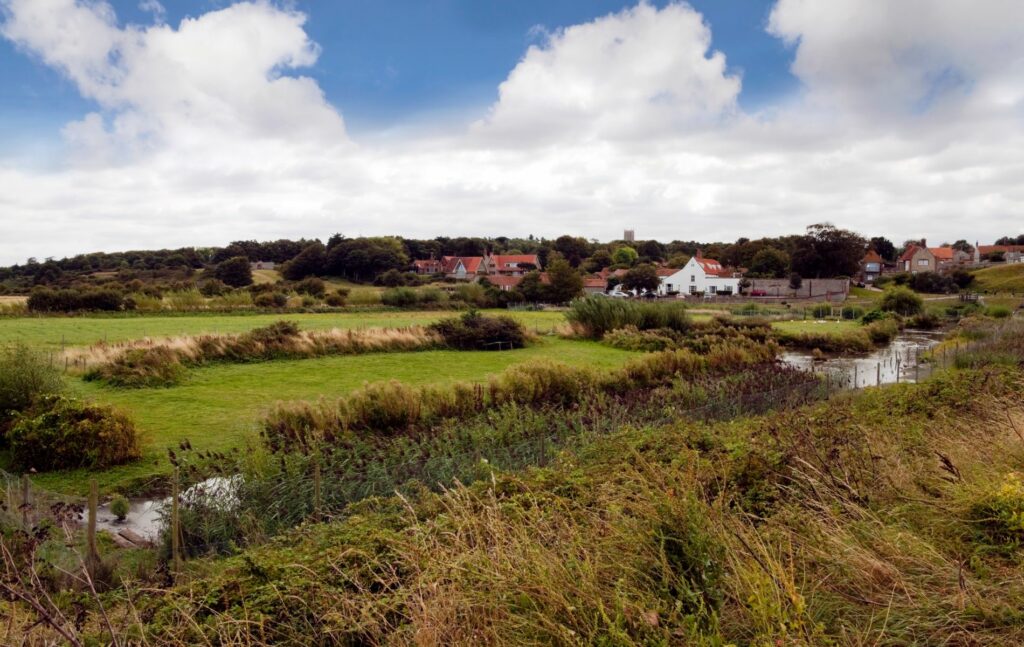 Blakeney is the setting for some of Norfolk's most lovely historic stone houses. It's near the sea, with some houses having views of the salt marshes – still pretty, and you'll smell the salt air.
The houses are pretty here, but the views are the best – especially as the original housebuilders built many properties high enough to appreciate the views.
On the outskirts of the village, you'll find country lanes, gated entrances and hidden homes (think countryside setting but with local amenities to hand).
Blakeney is set in an Area of Outstanding Natural Beauty, making it a perfect walking and birdwatching point.
It's particularly well-known for its birthing seal population. But there's also an art gallery, a 15th-century brick-vaulted and arched undercroft and a 15th-century church.
Norwich – Home to many of the most exclusive addresses in Norfolk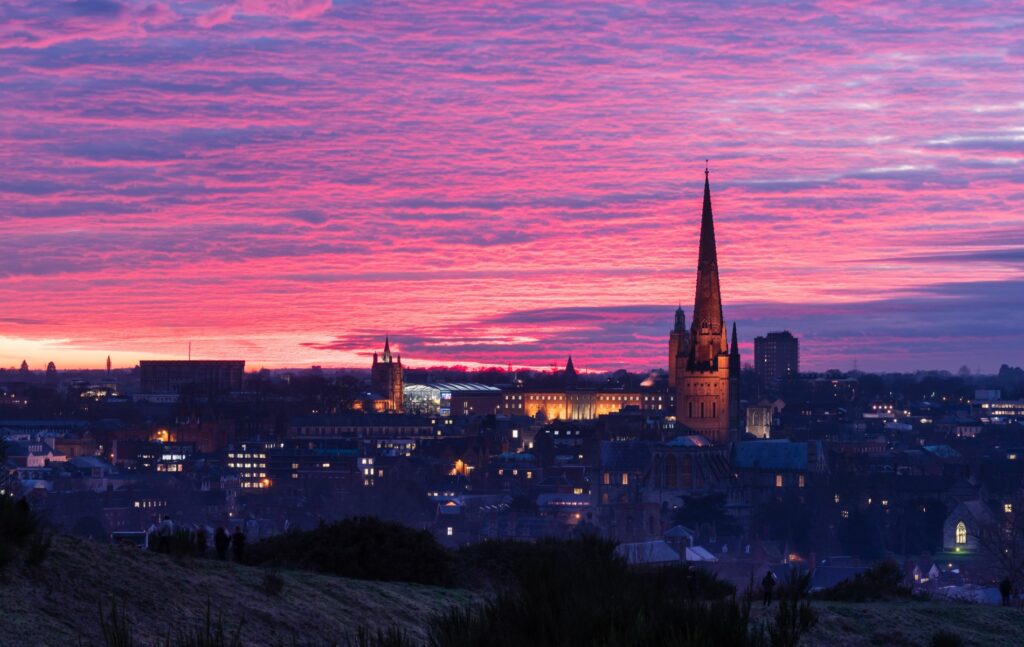 There's an area in Norwich known as The Golden Triangle because it's so wealthy and exclusive.
There are private roads with large houses (although you'd never know as the properties are well-hidden from view), with a squash and tennis club nearby.
Norwich is regarded as the most mediaeval city in the UK, thanks to its lovely meandering Tudor lanes, magnificent Cathedral, castle and solid city walls.
There are plenty of parks here, a lovely Riverside walk and several boutique shops, cafes and restaurants.
There's plenty of culture in Norwich, too, thanks to galleries, such as the University of East Anglia's Sainsbury Centre, museums and theatres.
Norwich is also a UNESCO City of Literature.
Horning
Sitting on the north side of the River Bure and south of the River Thurne, Horning is another boating holiday destination.
It's classed as sitting in the Broads National Park, and if the kids get bored with boating, there's a treetop adventure park nearby to keep them happy.
The village dates back to the 11th century, and its name stands for "folk who live on the high ground between the rivers".
The 19th-century Swan Inn and New Inn are riverside pubs, perfect for relaxing on a sunny afternoon.
Burnham Market
And finally, our most expensive village in Norfolk is Burnham Market – especially the centre, which is set around the picturesque village green.
But the outskirts of the village is also pretty impressive, especially the area where historic flint stone houses sit – all of which boast large gardens and driveways.
It's a rural idyll, just a short walk from the village green and independent shops.
Burnham Market is a small village (there's a population of just 877), so it's pretty exclusive anyway.
So too, are the independent shops and restaurants based here. It's just a short skip and jump away from Holkham, making it ideal for access to the coast.
Exclusive addresses in Norfolk
Garrington's logical approach to home search and enviable reputation acting as trusted advisors to an array of successful clients, together with expertise and market intelligence, ensures success in finding even the most obscure properties throughout the UK.
To find out how Garrington can help you find your next home, get in touch.
Download our UK property market review to get the latest updates in the property industry.