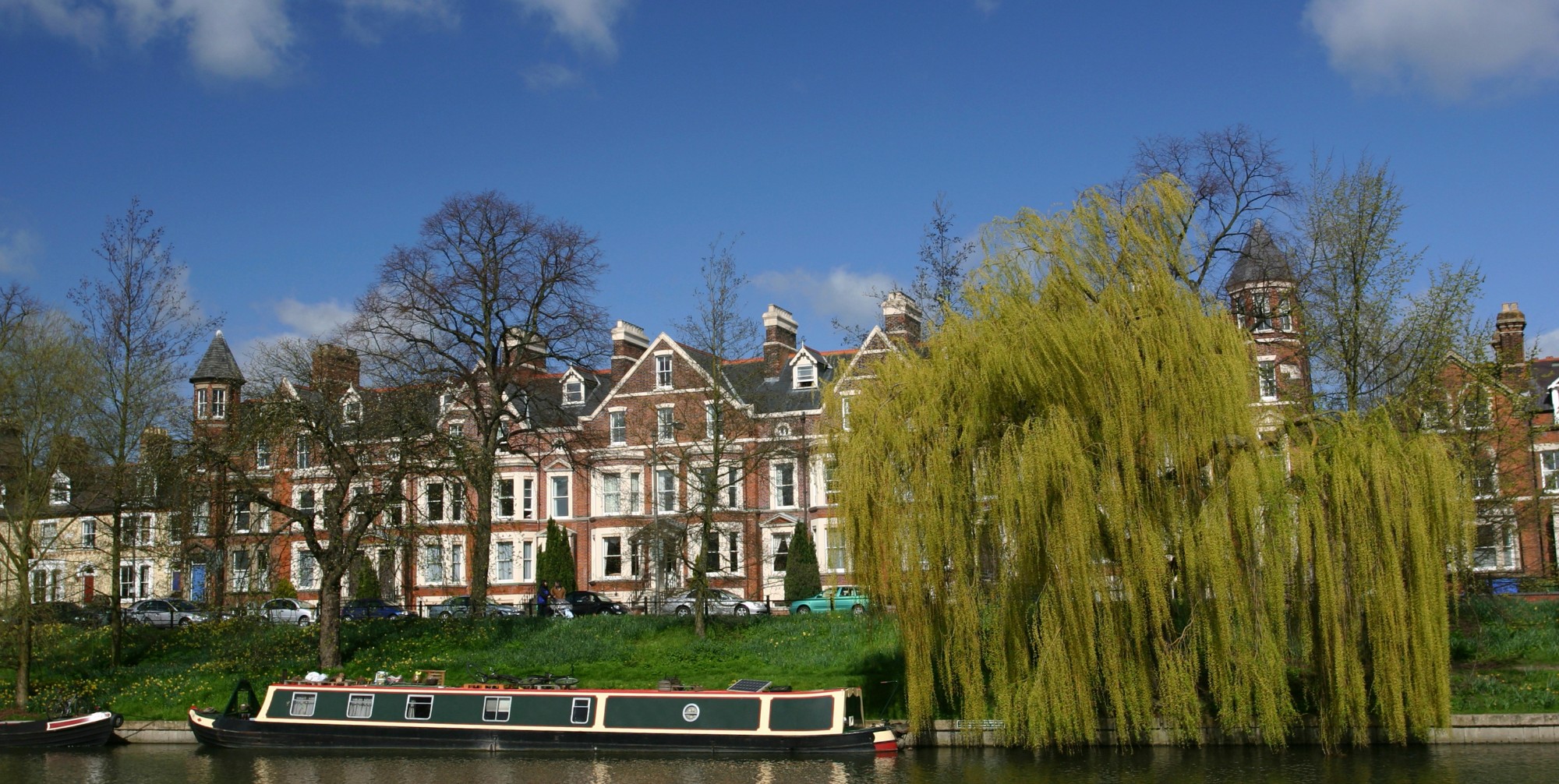 Best places to live in Cambridge
Published Aug 14th 2020
4 mins read
Cambridge is charming and traditional yet hi-tech and futuristic at the same time. From the picturesque Kings College Chapel and the tranquillity found punting on the River Cam to Silicon Fen and the software and bioscience focused companies that are based there – there's no place quite like Cambridge.
Its unique blend of history, academia and technology, the ability to reach London in under an hour, exemplary schooling options, the quality of life and stunning homes available to buy that make Cambridge an extremely popular place to live.
When looking for a home here buyers can be overwhelmed by the number of residential areas to consider, not knowing which will suit their lifestyle best. In this blog we highlight some of the best places to live in Cambridge, why they're so appealing and what type of properties you're likely to find.
De Freville Avenue
Property on De Freville Avenue and the adjacent roads are particularly sought after. These homes offer an easy cycle into the city centre, are just a stone's throw from Midsummer Common and Jesus Green and are within a short distance of several of Cambridge's top schools, such as the highly rated Chesterton Community College which is just around the corner.
Located north of the River Cam, the De Freville area is a popular riverside quarter around 2 miles from Cambridge Railway Station. The residential roads are filled with large period townhouses, detached and semi-detached homes, many boasting off street parking and sizeable gardens.
Chesterton
Adjacent to the De Freville area, the suburb of Chesterton is a popular place to live due to its proximity to the city centre, access to the science and business parks and is popular with families for local schools including St John's College, King's College School and St Luke's Primary are also nearby.
Chesterton offers a village feel whilst still being very close to the city, properties range from large period houses to modern homes and even riverside apartments.
Trumpington Road
The residential roads running off of Trumpington Road, on the south side of the city centre, offer detached houses, many of which are thirties build homes that sit within large plots. This particular areas is well placed to reach the city centre and many of Cambridge's attractions. The train station is within walking distance, as are several top schools.
Streets such as Barrow Road, Bentley Road, Newton Road, Latham Road and Chaucer Road are amongst the most exclusive addresses in Cambridge.
Hills Road
The Hills Road area is located to the south of the city centre just a short walk from Cambridge train station. Properties on Hills Road and those located on the roads running off of Hills Road also benefit from being close to several schools including; The Perse Upper School and Hills Road Sixth Form College.
Hills Road and the adjacent residential roads are particularly convenient for those who work on the Addenbrookes Hospital site which is located at the southern tip of the road and houses amongst others; Papworth Hospital, Astra Zeneca and the Cancer Research UK buildings.
Property in the Hills Road area are typically larger semi and detached properties with big gardens and off street parking.
Madingley Road
Properties on Madingley Road and the connecting residential streets to the west of Cambridge city centre are varied in style and age. From grand, detached houses and college buildings to newly built homes including The Redwoods and a little further out, Eddington offers a newly built neighbourhood in north west Cambridge.
Madingley Road is a long road that leads out of Cambridge to the west, it is particularly ideal for those who need to regularly travel on the M11 and A14 motorway.
Newmarket Road
The area between Newmarket Road and Riverside offers terraced Victorian homes just a short distance from the city centre. Midsummer Common and Jesus Green are very close by and the Beehive and Grafton shopping centres are also just a few minutes' walk away.
Located on the eastern side of the city centre the Newmarket Road area offers easy access out into the countryside, ready access to walks along the River Cam, including to the picturesque village of Fen Ditton and Cambridge City Airport which is around 2 miles away.
Milton Road
Milton Road is a main artery road leading out to the north connecting to the A14 and A10 main roads and M11 motorway. Close proximity to St John's Innovation Park and the Science Park make it an appealing area for young professionals and families to live, Cambridge North Station is also nearby.
This area has seen significant gentrification in recent years with several new developments.
Mill Road
Mill Road is popular cosmopolitan district of Cambridge, it is an eclectic and vibrant area full of independent shops, cafes and restaurants just to the east of Cambridge city centre.
This area of Cambridge is particularly popular with families with excellent schools such as St Alban's Primary, St Matthews Primary, Parkside and Sancton Wood all in the immediate vicinity.
Cambridge Railway Station is just a few minutes' walk away for direct services into London in just 50 minutes. Properties in the Mill Road area are largely Victorian terraces.
Grantchester
Granchester is a village just 2 miles outside of Cambridge located along the River Cam, known for the TV series 'Grantchester'. The pretty village is said to have the highest number of Nobel Prize winners in the world. Connected to Cambridge via road and river, The Orchard Tea Garden is a popular stop off for those punting along the River Cam in the summer.
Residents can readily enjoy the surrounding countryside whilst also having easy access into Cambridge. Cambridge Railway Station is around 10 minutes' drive away for those who want to take the fast train into London.
Newnham
Enjoying a 'village feel' yet with great access to the city centre and colleges alike, Newnham is one of the most affluent suburbs of Cambridge.
It enjoys national recognition – not just as one of the best places to live in Cambridge, but as one of the best places to live in the whole of the UK. The area has been recognised in this regard by The Sunday Times 'Best Places to Live' league table.
The area has been home to many Nobel prize winners including the late Professor Stephen Hawking.
Newnham offers a mixed range of property types, influenced by different periods of architecture.
Best of breed homes in the area are highly sought after and command some of the highest values around Cambridge, with several roads currently holding records for the most expensive sale values for prime property in and around Cambridge.
Cambridge Property Finders
Are you looking for a property and struggling to decide the best place to live in Cambridge to suit your lifestyle, preferences, commute to work or chosen school and offer the size of home you're after? Our team of professional Cambridge property finders would be delighted to assist with your search.
To talk through your requirements and to learn more about our services please do not hesitate to contact us for a no obligation discussion.