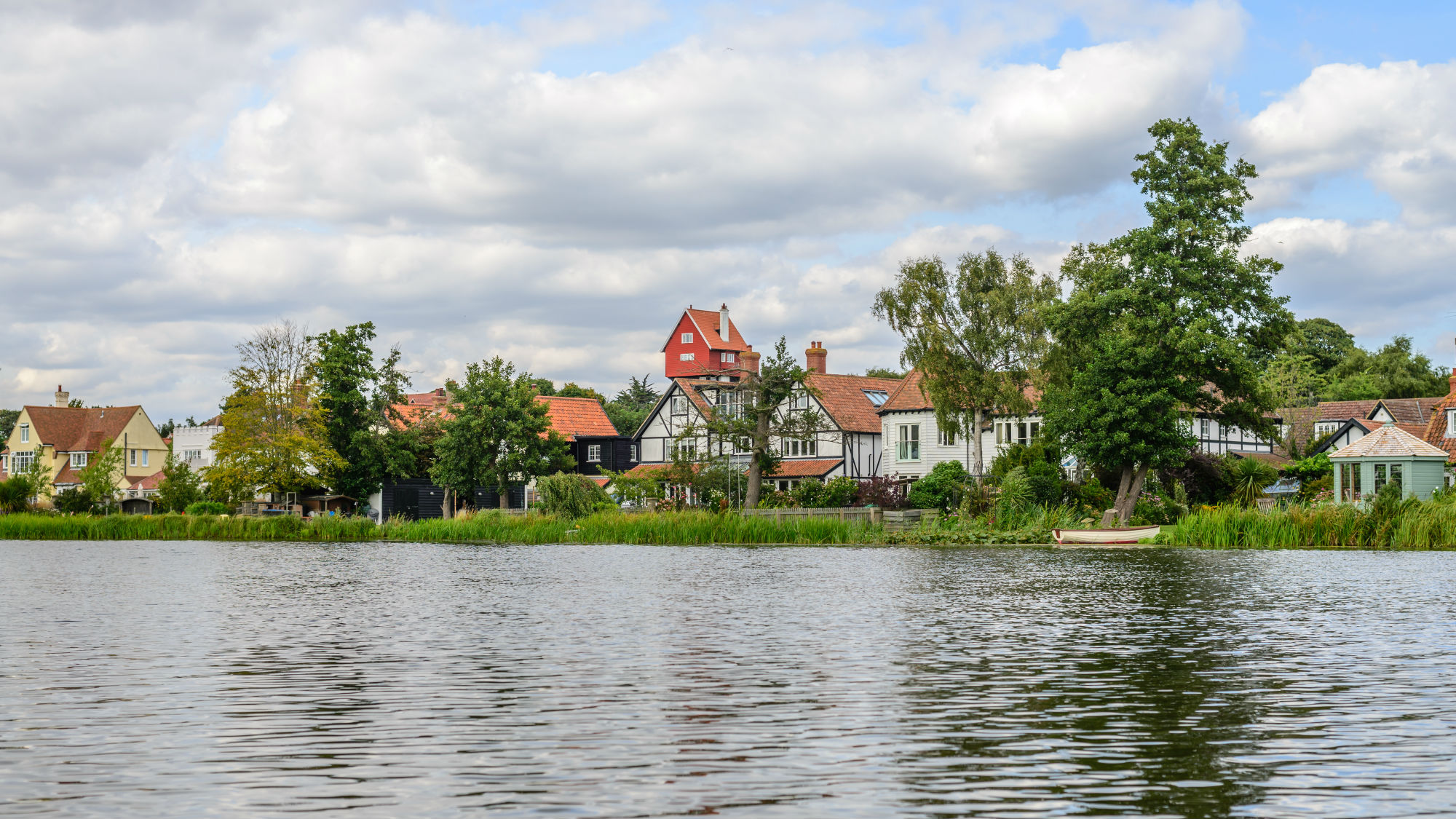 Best villages in Suffolk
Published Jan 31st 2020
4 mins read
There are many pockets found within the wonderful county of Suffolk. All loved for a variety of different reasons.
The best villages in Suffolk are some of the most scenic in the UK, boasting colourful cottages, winding country lanes and cosy village pubs.
Within this blog, I am going to highlight three areas of Suffolk, all quite different but in their own way, very much in demand, which for some people, make them some of the best in the county.
Dedham Vale and surrounding areas
This area is incredibly popular with young families wanting a rural way of life but also to be within close proximity to the very decent shopping towns of Colchester and Ipswich, the many excellent schools and a transport network which provides easy and direct access into London from either Colchester or Manningtree railway stations.
East Bergholt
The desirable village of East Bergholt is located on the very edge of the Dedham Vale Area of Outstanding Natural Beauty and has the benefit of a good range of amenities.
Popular with families, East Bergholt has schools which cater to children from preschool age all the way through to GCSE level with sixth form colleges nearby in both Ipswich and Colchester.
East Bergholt is also famous for its connections with John Constable, RA and the surrounding landscapes which he painted.
Nayland
Nayland is a small village with a pub, shop and a post office. There is a real sense of community here and a variety of different types of houses from timber-framed cottages to large family homes with big gardens on the edge of the village.
Stoke By Nayland
Stoke By Nayland is found up the hill from Nayland, property here is similarly typically Suffolk; period and often timber-framed. The village benefits from a shop/post office and popular gastropubs The Crown and is also the location of the Stoke by Nayland Country Club which has a gym and popular golf course.
Polstead
Polstead is another typically Suffolk village that has thatched cottages, open greens and many fine country houses set on the banks of the River Box. Polstead is also within a very short distance of Box Valley which is popular with ramblers and dog walkers.
Lavenham and Long Melford
Both Lavenham and Long Melford are very popular places to live, particularly with families that do not have to commute into London. The area is also extremely popular for those wishing to retire. Both have busy and popular high streets with a number of independent shops. The area also is well known for the number of historic houses and estates that can be visited.
Lavenham
The village of Lavenham is one of England's best-preserved medieval villages, the property for sale in Lavenham is often exquisite. The thriving village has a large array of amenities and there is a beautiful historic church and market square.
Lavenham is very popular with visitors who travel to see the Guildhall, the many fine Tudor buildings and usually to take a photograph of Munnings Tea Room.
A number travel to Lavenham to stay and dine at the wonderful Great House or visit to eat at restaurants such as Number Ten. There is a huge amount of history within the town and it was granted market charter as far back as 1257.
Long Melford
Long Melford is a large village that is centred around its high street. It also has a large village green and is well known for the many antique shops here.
It is a historic villages which boasts a wealth of period homes, both houses and cottages from modern sympathetic houses to medieval timber-framed properties. There is a doctor's surgery, primary school, many shops and pubs.
Suffolk Heritage Coast
The final pocket worthy of mention here in this short blog is that of the Suffolk Heritage Coast. A simple best description here is – traditional, charming, seaside locations that offer peace and quiet. These areas are popular with both homeowners and also with those that have a weekend or holiday homes. These locations can be reached in circa 2 hours from the city of London.
Walberswick
The Georgian village of Walberswick is a prime example of an idyllic seaside village. Well connected to nearby larger towns and cities, Walberswick is set on the south side of the mouth of the River Blyth looking towards the nearby town of Southwold.
Walberswick has a long sand and shingle beach backed by grassy dunes that are surrounded by heath and marshlands.
The desirable coastal village has an array of amenities which include a useful village shop, two popular public houses and a tea room which is situated on the picturesque village green.
Thorpeness
Only a short distance from Aldeburgh, the small village of Thorpeness is entirely unspoilt and a charming place to live. Thorpeness has a wonderful boating lake that families enjoy particularly during the summer months as the hire of rowboats is freely available.
Thorpeness has a long shingle beach along with the man-made boating lake, there is also a golf club and country club.
Orford
Orford is a village with historic town status and is slightly inland but close to the River Alde and the Orford Ness Nature Reserve. The village is a traditional fishing village with a castle, church, river and excellent food and drink.
Snape
Snape is famous for its Maltings and the venue hosts anything from farmers markets to classical music concerts. The area is popular for holidaymakers as well as those choosing to live here permanently.
Suffolk villages
Outside of these areas villages such as Somerleyton which is a pretty village on the Norfolk/Suffolk border that has many thatched cottages, leafy lanes and a village duck pond.
In the heart of Suffolk, tucked away deep in the countryside is Coddenham, which despite its rural location is only a short distance from Ipswich. Coddenham is popular for its country walks and picturesque views.
Finding a village home
If you're looking for a home within a village in Suffolk our team of experienced and knowledgeable property finders would be delighted to assist. To discuss your plans to find a home and to learn more about our services please do contact us.