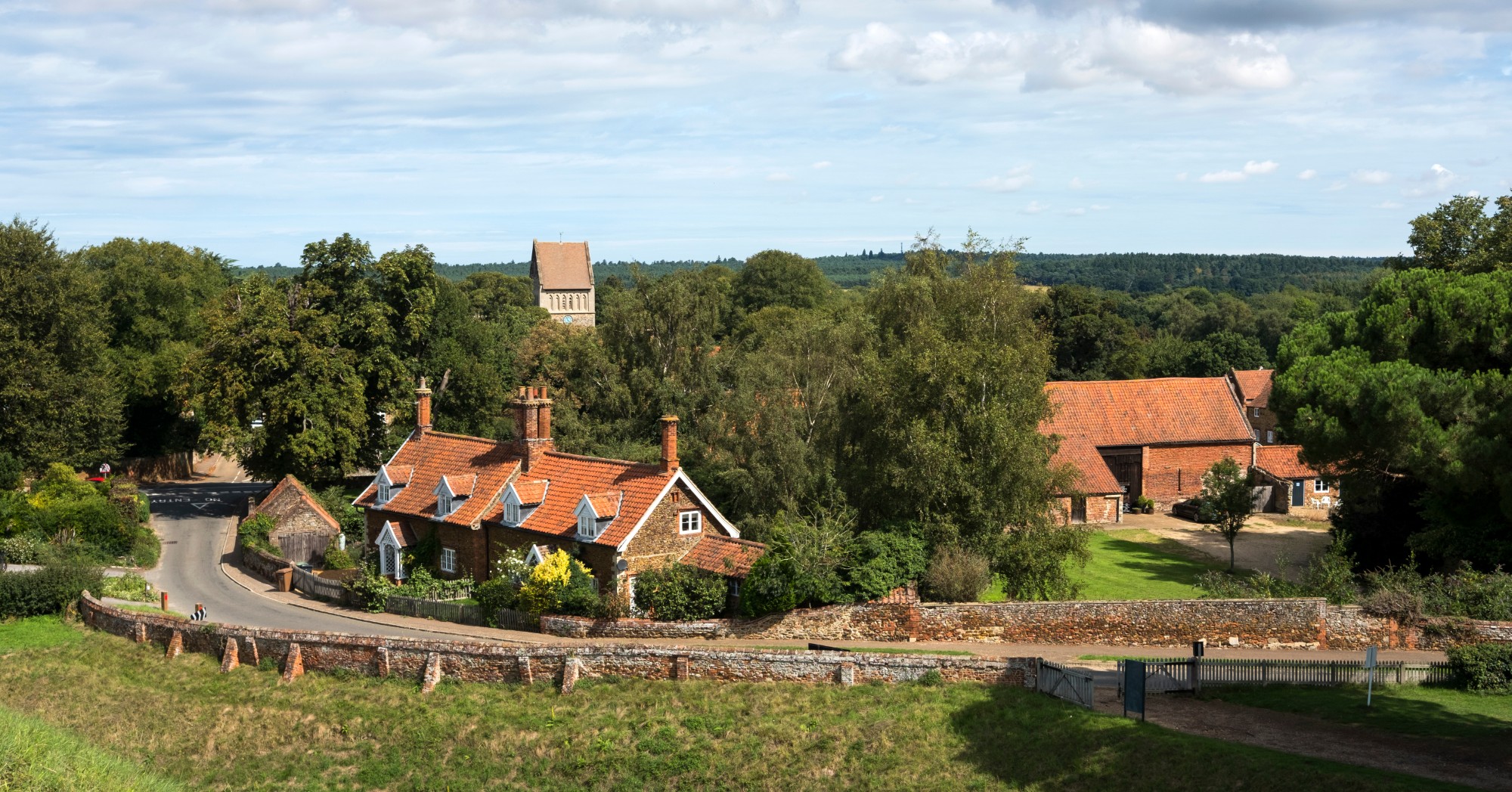 Live work property in East Anglia
Published May 11th 2020
4 mins read
Flexible working is being embraced more so now than ever before, the merits of a better work/life balance often result in a happier more effective workforce. This trend is seeing buyers increasingly seeking live work property in East Anglia; houses with a home office or an inspirational working environment.
Technology has improved to such an extent that it easily allows for remote working the hurdle most face is having a dedicated space to focus on their work and an excellent internet connection.
Many already have roles that require an element of home working alongside time spent on the road, meeting clients and business connections with no need to commute to a fixed point regularly. For some having a dedicated space to encourage creativity might be what's needed.
Improved quality of life
Getting a good work life balance is absolutely critical to good mental health and general wellbeing, employers are increasingly recognising this and are adapting their ways to encourage remote working to this end.
It is certainly well known that living in a rural area, or by the sea promotes good health as it provides a cleaner and quieter way of life with less pollution and noise. Access to open spaces, clear air and likely a larger property and grounds to enjoy at home, all factors that for many will boost their mood.
To make this work in practice though, a number of people who either work from home frequently or those who only do so on occasion, there is a requirement for a dedicated area within the house to undertake work and concentrate.
Home offices were once incredibly popular features in a home and many would choose to convert their dining room into a dedicated office space. The trend for home buyers searching for homes with space for an office or the potential to create office space is on the rise once more.
Family homes in Suffolk and Norfolk
We regularly are instructed by families with young children wanting to escape to the country having had enough of living in a city or large town, the key drivers for this are to get a bigger house, usually a detached property, a large garden and countryside views so no noise or light pollution which is so typically associated with a city or town.
By trading a family house in say Clapham, Wandsworth or a typical Zone 2 London a family could potentially find a large 5 bedroom detached farmhouse with a couple of acres and outbuildings in Suffolk or Norfolk, and typically less than 20-minute drive to a mainline train station.
Families are increasingly relocating to East Anglia from and on most occasions, the relocation requires no additional capital spend, but that is obviously dependent on what is being bought and sold.
Transport connections
Transport connections are incredibly important for those seeking a functional live work property, especially those who aim to part work flexibly and also visit the company's offices a few times a week.
For instance, a fast train from say Colchester which although is in Essex is a popular train station for those that live in certain parts of Suffolk and commute into London is only c. 50 minutes and goes directly into London Liverpool Street Station.
This journey time will not be dissimilar to that of a London based tube or train commute from one part of the city to another.
Rural property in East Anglia
Rural properties often have outbuildings that can provide a dedicated home office and other useful spaces such as a games rooms for the family as well as work shop and garage spaces.
The 'live' aspect of live work properties is also incredibly important, a rural property in Suffolk or Norfolk can offer an idyllic lifestyle. A key benefit is actually having space around the house in the form of a large garden or land and a general feeling of countryside and space to breathe.
Outside space, whether it is for a tennis court or swimming pool, or simpler measures such as a football goal is often readily available with rural property. Moving to the country and finding a live work property that enables a buyer to maintain their career may also allow them to fulfil their dreams such as keeping horses or smallholding.
For many though, the attraction of a rural property might be to inspire their creativity, to light a spark for their work or projects in a picturesque setting.
Location is important
The key to real success when considering live work property though is getting the location spot on. This is so important as it means getting that perfect balance of work and lifestyle right so the commute from the countryside to the city when required does not become a chore and that the value of living in the countryside outweighs the additional time spent on a train.
We can skillfully advise on all of this as have real experience in what, where and why, both on and off market and can help with regards to villages which sit well to commute, whether that be from Colchester or Norwich or stations in between such as Diss, Manningtree or Ipswich.
With all of the above, it is clear why the counties of Suffolk and Norfolk are so popular with the commuter who wants the right work-life balance. The added benefit of these counties is that they are not far from the beach – Suffolk being the Suffolk heritage coast and towns such as Southwold and Aldeburgh or Norfolk with places such as Blakeney, Wells and Holkham.
This only adds to the wonder that is living in East Anglia – rural living, quick connections to London and a beach being within easy reach.
East Anglia property finders
We are always delighted to have a quick call to discuss before a meeting as potentially interested purchasers have some key questions that they need to understand before engaging further or really considering pressing the button to move out of town and we have such detailed knowledge of both Norfolk and Suffolk and can answer many burning questions and help at least steer in the right direction from the start.
If you'd like to discuss your property requirements or our services in greater detail please, contact us to speak with a member of the team.