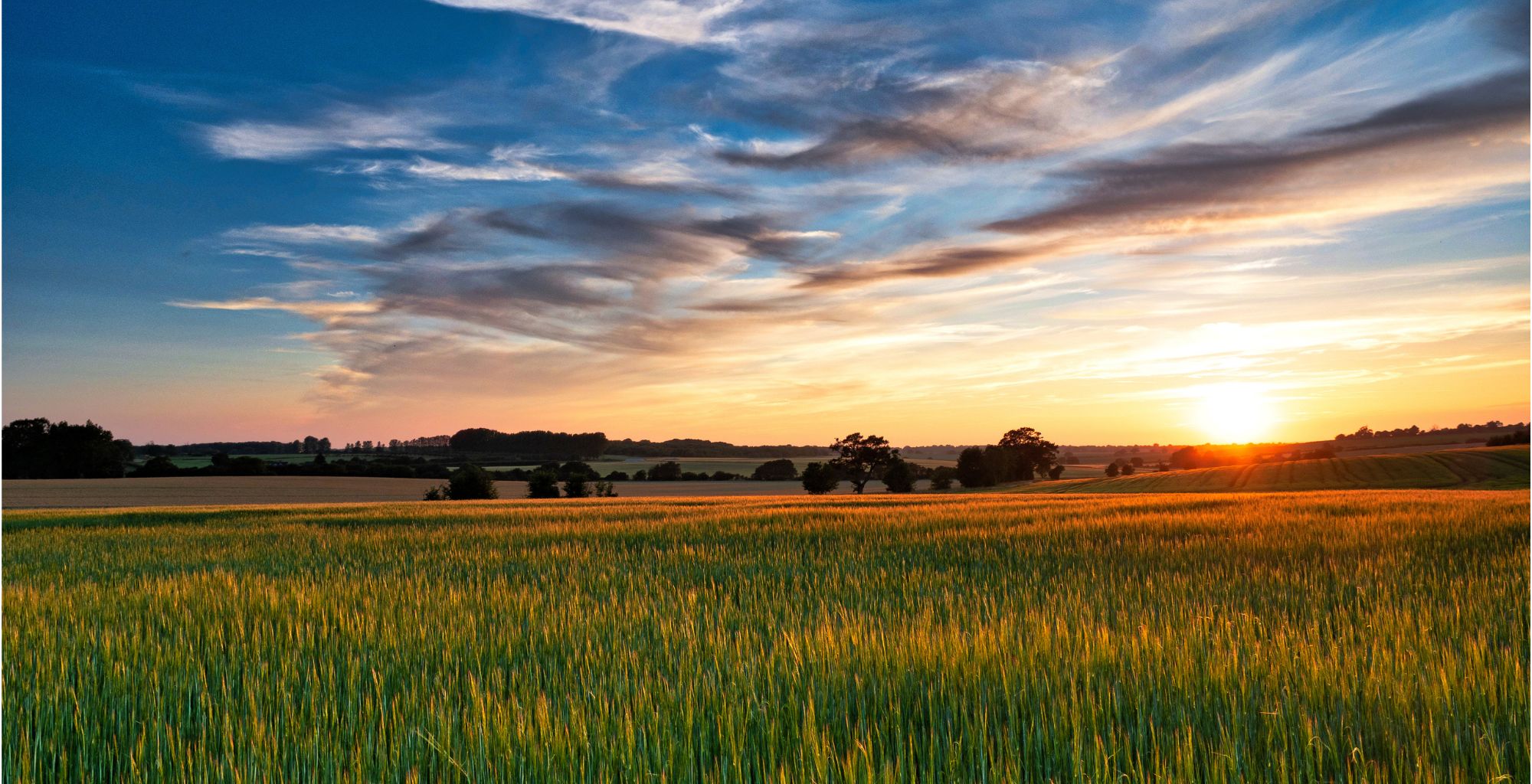 10 reasons to move to Suffolk: A comprehensive guide
Published Apr 26th 2023
4 mins read
For those thinking of moving east, Garrington's local area experts highlight 10 reasons to move to Suffolk.
A land of lovely coastal villages, mediaeval towns and huge sweeping blue skies, Suffolk has much to vouch for its impeccable pedigree.
So much so that it is pretty difficult to restrict our list to just 10 reasons to move to Suffolk. Still, we've managed it – although we could have listed twice as many plus points for moving to Suffolk.
In the meantime, if you weren't sure of its exact location, Suffolk sits south of Norfolk and east of Cambridgeshire.
It's north of Essex and boasts a coastline of 50 miles on its eastern side. In Suffolk, you'll find the UK's biggest port – Felixstowe – and another at Lowestoft.
There are also plenty of lovely coastal villages to spend a day or two in, such as Aldeburgh, Southwold and Dunwich. Big towns in the county include Bury St Edmunds and Ipswich.
In total, Suffolk takes up around 1,450 square miles of East Anglia. It also provides a home for more than 750,000 residents.
Beautiful beaches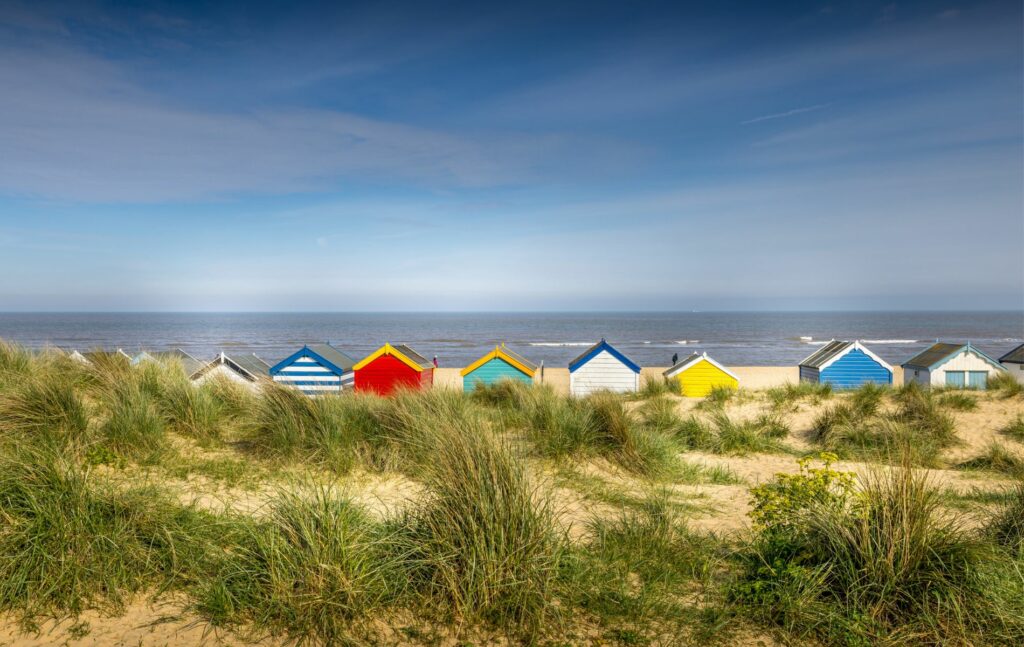 The beaches in Suffolk are beautiful. So much so that many of them sit in locations deemed an Area of Outstanding Natural Beauty. And there's a choice of beaches too.
For instance, you'll find the traditional sandy seaside beach, with coloured chalets and a nearby ice cream shop at Lowestoft. It even has a Punch & Judy show on the seafront.
For remote sands with banks of reed beds, check out Dunwich Head, Pakefield and Kessingland.
For crunchy shingle shores and plenty of fish shacks, there's Aldeburgh.
Fascinating history
Suffolk is full of churches – all with their individual stories to tell – as does the impressive Cathedral in St Edmundsbury and historic Abbey.
Then there are the grand stately homes dotted around the county, from Ickworth House with its beautiful Italianate gardens to the pretty moat and gardens of Helmingham Hall and the Tudor reminders of Kentwell Hall.
Many battles were recorded, and you'll find plenty of historic reminders at Landguard Fort. Famous historical spots in Suffolk are Sutton Hoo (recently the inspiration for a local Hollywood movie) and West Stow Anglo-Saxon Village.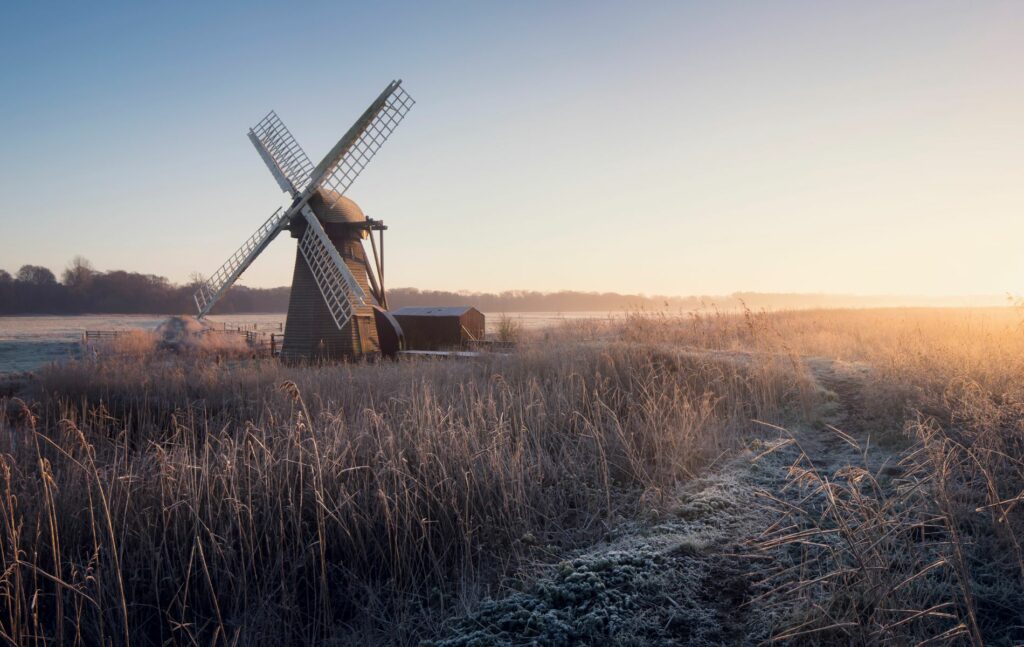 Fun festivals
One of the biggest UK Festivals – Latitude – is held in Suffolk every July at Beccles near Southwold.
Here you'll find world-famous singers, bands and popular comedians on stage.
There are plenty of food and drink festivals dotted around the county.
More than 100 producers turn up to show off their wares at Bury St Edmunds and Aldeburgh in August and September, respectively.
There are also Arts Festivals at Aldeburgh and Southwold, celebrating plenty of poetry, music and painting.
For kids, the 8th annual Dragon Fest takes place at West Stow Anglo-Saxon Village.
Awe-inspiring scenery
Suffolk boasts amazing scenery – so stunning that local artist John Constable felt compelled to grab his canvases and paint it.
And thus, classic pieces such as the Hay Wain and Dedham Vale became early 19th-century masterpieces.
'Constable Country', i.e. the Stour Valley and Dedham Vale, lies south of Ipswich. Constable, himself, went to school in Dedham.
Other lovely locations nearby, which are well worth a visit, include Stratford St Mary and Stoke-by-Nayland.
Great outdoor activities
Being such a beautiful, often wild and rugged landscape, you're pretty much spoilt for choice when it comes to outdoor activities in Suffolk.
Hiking, birdwatching, rambling, biking and orienteering instantly spring to mind. And those are just the land-based activities.
There are, of course, plenty of waterborne amusements too. Sailing, windsurfing, paddle boarding, wild swimming, kayaking – the list is pretty much endless.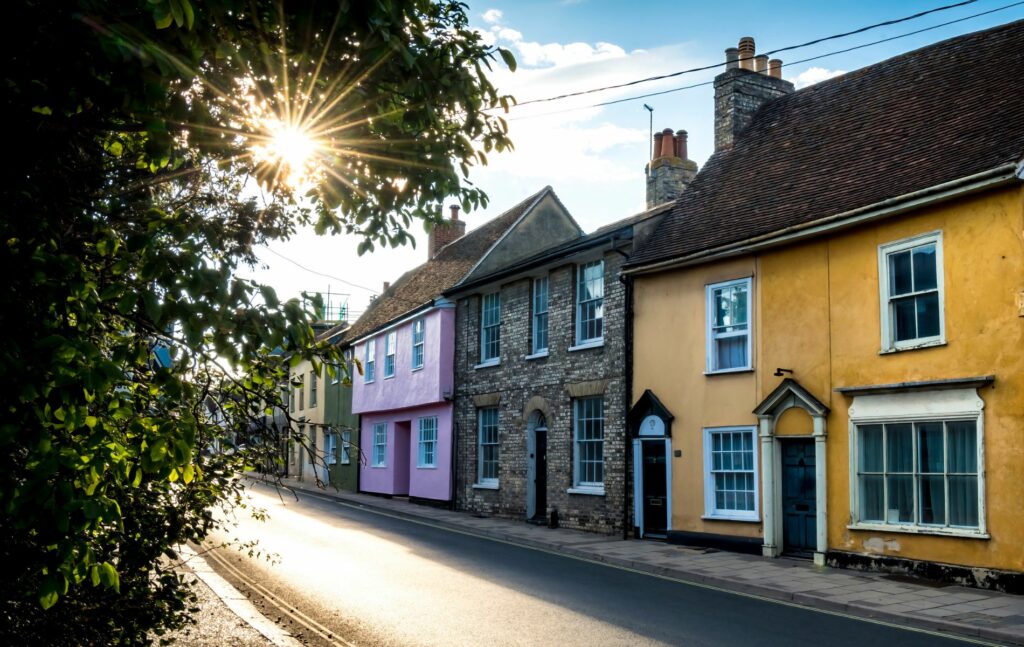 Lovely parks
Thetford Forest Park and Brandon Country Park are great for hiking, biking, picnicking and wildlife spotting any time of the year.
Shotley Peninsula is also a perfect picnic spot, with its grassy banks and lovely walks alongside the rivers Orwell and Stour.
Needham Lake offers a lovely circular walk of less than two miles, so great as a healthy day out for the entire family.
Wonderful wildlife
Walberswick beach is well-known for crabbing in the area.
As well as rock pools in abundance, you'll find sand dunes and marshes at the nearby Walberswick Nature Reserve.
The latter is ideal for spying on birds that love wetlands, such as waders, oystercatchers and herons.
A few miles further along, you'll find RSPB Minsmere, with its bird towers providing excellent views.
Chinese water deer, hares and a rare breed of sheep are all Orford Ness National Nature Reserve residents.
This National Trust-owned island can only be reached via ferry from the Quay and must be booked in advance.
Respected schools
More than half – 60 per cent – of schools in the area are awarded a minimum 'Good' grading from Ofsted.
Last year 33 primary schools were listed as 'Outstanding. High-performing independent schools include Framlingham College and Ipswich School.
Royal Hospital School, St Benedict's RC School, Debenham High and Woodbridge School all have similarly good reputations.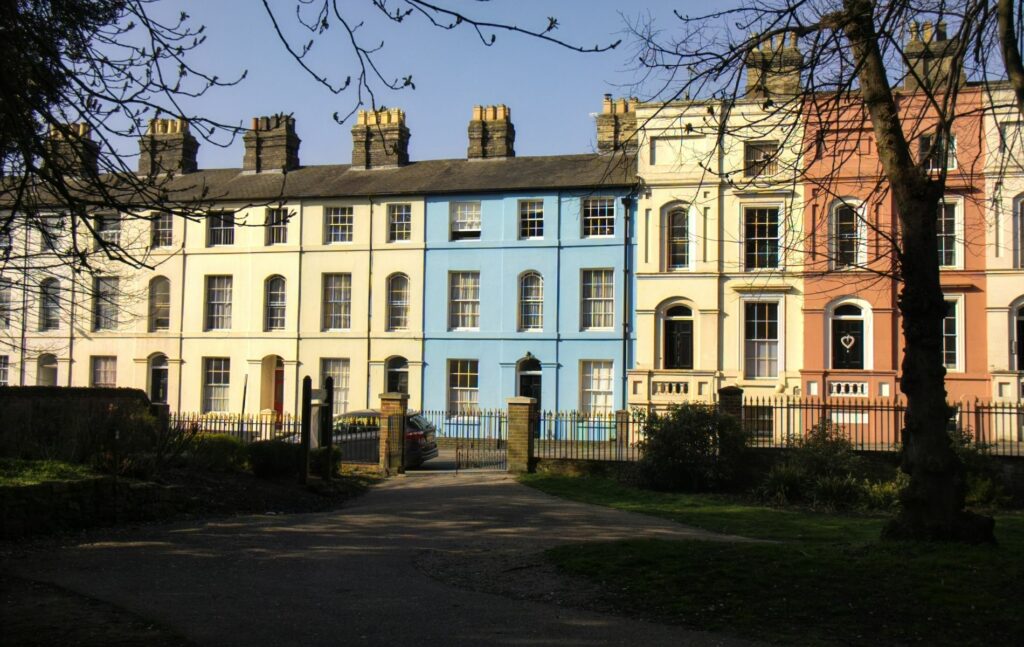 Stunning architecture
We've already mentioned the churches, Abbeys, Cathedrals and Castles in Suffolk, but we haven't yet talked about the quirky architecture of Thorpeness.
The village is famous for its Mock Tudor and Jacobean homes and Art Deco pub. Other architectural features include the beautiful Flint cottages and the pink-washed homes in Aldeburgh.
The Dune House is a beautiful piece of modern architecture – glass walls, open-plan, flat and all straight lines.
It overlooks the shingle beach at Thorpeness and can be viewed from the beach.
Great transport links
Just a couple of hours from London by car, setting up a home in Suffolk means you have reasonable access to city living when the notion takes you.
And, with Stansted only one hour away, it only takes a morning or afternoon before you're in a warm European destination.
There are ferries direct to The Netherlands from Harwich, near Felixstowe. Regular trains run to Cambridge, Norwich, Chelmsford and Colchester.
10 reasons to move to Suffolk: Finding a home
Garrington's logical approach to home search and enviable reputation acting as trusted advisors to an array of successful clients, together with our expertise and market intelligence, ensures we succeed in finding even the most obscure properties, throughout the UK.
To find out how we can help you find your next home, contact us today. Download our UK property market review to get the latest updates in the property industry.