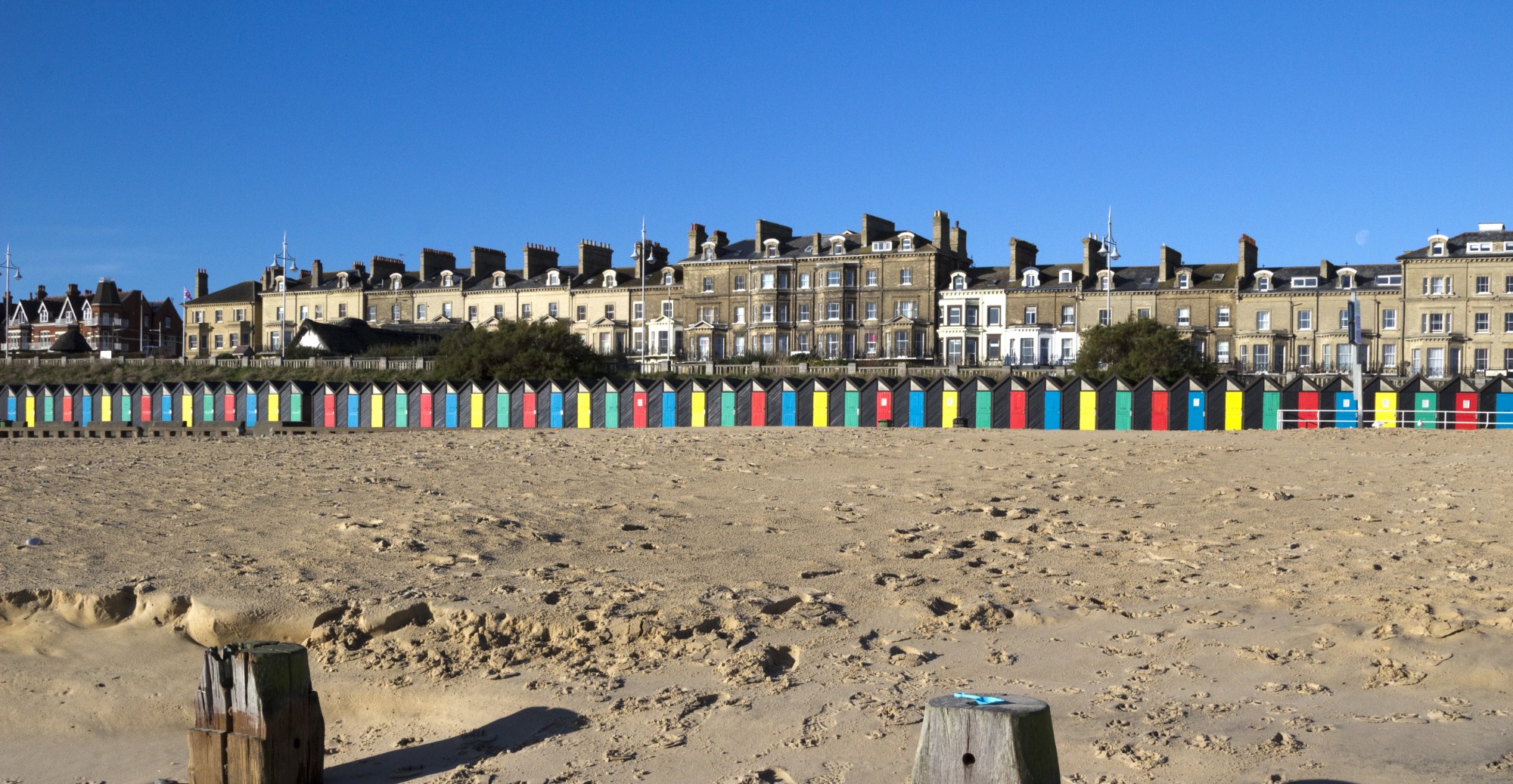 Seaside towns and villages in Suffolk
Published Aug 14th 2020
4 mins read
Just two hours from the bustling crowds of central London is the historical Suffolk Coast also known as the Suffolk Heritage Coast. An area of outstanding natural beauty, this 50 mile stretch of heritage coastline is famed for its scenic marshland, sweeping countryside, and largely untouched beaches.
Within this part of East Anglia there are a wonderfully varied selection of seaside towns and villages in Suffolk, from quaint fishing communities to charming seaside resorts. In this blog, we will journey north along the Suffolk coastline as we discover some of the best locations that the county has to offer, as well as discovering just what makes this area a favourite among residents.
Orford
One of the most picturesque villages on the Suffolk Coast, Orford is famous for its peaceful atmosphere and idyllic surroundings. A small fishing village, its quay supplies the local fishmongers and restaurant, Pinney's of Orford, with its legendary oysters and fish for smoking. The village is also famous for its twelfth-century castle, home to one of England's most complete and unusual keeps, as well as the Orford Ness Nature Reserve, a ten-mile stretch of shingle, complete with marshland, lagoons and waterways.
With its pretty cottages, traditional English pubs and quiet village life, Orford is popular amongst second home owners. It has a very good primary school, doctor's surgery and pharmacy, while its nearest rail station is 12 miles west in Woodbridge, offering services to Lowestoft and London, as well as ongoing connections to Norwich and Cambridge.
Aldeburgh
Aldeburgh is a vibrant and lively seaside town, famous for its pebbled-beach, pastel-coloured villas, and scenic golf course. Its thriving high street features a selection of independent boutiques, restaurants and galleries, as well as a community-run cinema. Indeed, those interested in the arts can also enjoy the Concert Hall at nearby Snape Maltings, whose annual music and literary events conclude with the Aldeburgh Festival in June.
Aldeburgh's period properties and fisherman's cottages make it a sought-after location. In terms of commuting, the closest train station is 7 miles north in Saxmundham, offering services to London Liverpool Street via Woodbridge.
Thorpeness
The small village of Thorpeness was bought in 1910 by Stuart Ogilvie, whose vision was to transform it into a 'private fantasy holiday village'. And that's exactly what he did, from its 60-acre boating lake with landings themed on Peter Pan, to its beautiful mock-Tudor houses and unique water tower (nicknamed the 'House in the Clouds').
But it's not just the manmade features that make Thorpeness so magical. The village is surrounded by gorgeous heathland and forest, while the nearby North Warren RSPB reserve is home to many species of butterflies and dragonflies, as well as nightingales and woodlarks. Meanwhile, Thorpeness Golf Club seamlessly weaves its way through the native heather and grasses, making it one of the highest regarded golf courses in Suffolk.
The nearby town of Saxmundham is on hand with multiple supermarkets and a thriving high street, as well as a rail station with connections to Ipswich and London.
Dunwich
Once a thriving seaport, Dunwich is now a small and secluded village surrounded by stunning landscapes. Within the Suffolk Coast and Heath Area of Outstanding Natural Beauty, its heath and beach are now owned by the National Trust as rare and precious habitats. Dunwich Heath is home to such species as the Dartford warbler, nightjar, and woodlark, and from July to September comes alive with colour; a showcase of pink and purple heather and yellow gorse. Elsewhere, the beach is dog-friendly and perfect for long walks, with a shingle that stretches on forever in both directions.
The village itself is very quiet, with little tourist traffic except for dog-walkers and ramblers. Its local pub, The Ship, boasts stunning views across the marshes and serves delicious local produce and Suffolk ales. While its population was once in the thousands, Dunwich is now home to less than 100 people, so property prices remain at a premium. The nearest rail station is roughly 6 miles away in Darsham, with services running to Lowestoft and Ipswich, plus connections to London Liverpool Street and Cambridge.
Walberswick
Just south of Southwold is Walberswick, a beautiful village that enjoys the same beachside setting as its neighbour while still maintaining its quaint village atmosphere. The beach is dog-friendly, backed by grassy dunes, and boasts sands, shingle and crumbling cliffs. The village is surrounded by marsh and heathland: Walberswick Common is home to a variety of flora and fauna, while the River Blyth is rich with bird and animal life, including egrets and otters.
Walberswick is a quiet retreat, full of idyllic tearooms and small shops selling crabbing supplies; however, you can easily cross the Blyth to the busier resort of Southwold thanks to a footbridge and charming rowboat ferry, the latter of which has been operated by the same family for five generations. Walberswick itself boasts a Michelin-recommended restaurant in the Anchor, as well as properties that are charming and brimming with traditional character.
Southwold
Southwold is your quintessential English seaside resort; a charming town with colourful beach huts, popular sandy beaches, and a working lighthouse. Its award-winning pier is full of eccentric British seaside fun, from its quirky amusements to its wacky walk of mirrors, while also boasting delicious fine dining and delightful gift shops. Venture into the town itself, and you will find a whole host of local produce and boutiques, as well as galleries, antiques and delis. There is also a multitude of wonderful restaurants and pubs, many of which serve the amazing beers, ciders and spirits made at the award-winning Southwold Adnams Brewery.
A very popular second-home area, Southwold's population spikes from 1,500 to roughly 9,000 during the summer months.
Suffolk Property Finders
For those looking to realise their coastal relocation dreams, Suffolk is a perfect choice. At Garrington, our Suffolk property finders can advise on the best possible location for your needs and scour the market to find your dream home. To discuss your search and our services, please do get in touch.