10 reasons to move to Norfolk | A definitive list
Published Apr 29th 2023
4 mins read
In this definitive list, local Norfolk property finder, Will Heigham highlights his top 10 reasons to move to Norfolk.
Described as charming, romantic and with echoes of a quieter, slower-paced way of life, Norfolk is a wonderful place to live.
It's also been a haven for holidaymakers over the last century; reports suggest Norfolk is the driest and sunniest county in England, making it a perfect spot for a staycation.
But what else makes the county a top place in which to live? Here are 10 reasons to move to Norfolk.
1. Beaches
With over 90 miles of unspoilt and dramatic coastline, Norfolk is known for its wonderful beaches.
Whether you're looking for big wild expanses to wander along, seaside cosiness or somewhere lovely and secluded to picnic with the family, you'll find it in Norfolk.
Well-next-the-sea, Sheringham and Mundesley beaches are all well-known for their sandy stretches and iconic brightly coloured beach huts, while Cromer has its famous Victorian pier.
Wild Hunstanton Beach has rock pools to explore and is famous for its striped red and white cliffs.
2. The property
There's a vast selection of property types, styles and sizes across Norfolk.
Splendid townhouses and impressive historic buildings together with modern city apartments can all be found in the city of Norwich and its surrounds.
Pretty inland villages encapsulate the city, some in the county's Area of National Beauty (AONB) near the Broads, boast lovely cottages (some famously 'flint' rendered) and active local communities.
Then there are the charming coastal towns and villages, with their sandy beaches and townhouses overlooking harbours, quays, marshland and the sea itself.
3. Festivals
You're very much spoiled for festivals in Norfolk.
In Spring, the Norwich Science Festival is a week-long inspiring event for kids and adults alike.
Then there's the Sheringham Viking Festival, Norfolk & Norwich Festival Arts Festival, followed by the Cromer & Sheringham Crab & Lobster Festival, then Folk on The Pier (also in Cromer).
In Summer, you can look forward to the Royal Norfolk Show, the 10-day long Norwich City Ale of Festival and the King's Lynn Festival.
The children will love the Lord Mayor's Celebration in July – four days of funfairs, processions and street performers, culminating in a spectacular fireworks display.
Other popular events include Wells Pirate Festival, Holkham Hall Country Fair and Sandringham Flower Festival.
4. Parks
As you might expect, there is plenty of woodland, wilderness and award-winning green spaces in which to immerse yourself in Norfolk.
Holt Country Park is 100 acres of mixed woodlands – such as oak and Scots pine – which overlooks the coast.
There are beautiful floral displays to admire as the seasons change, together with insects and wildlife.
Whitlingham Country at Trowse is ideal for walks, cycling and family picnics, while there's also a fantastic water-based site offering windsurfing, canoeing, sailing and paddle boarding.
There are also lakeside walks at Blickling Hall near Aylsham and trails through ancient woodland at Bacton Wood.
Pretty Corner is 165 acres of woodland and heathland stretching 10 miles from Holt to Cromer Ridge.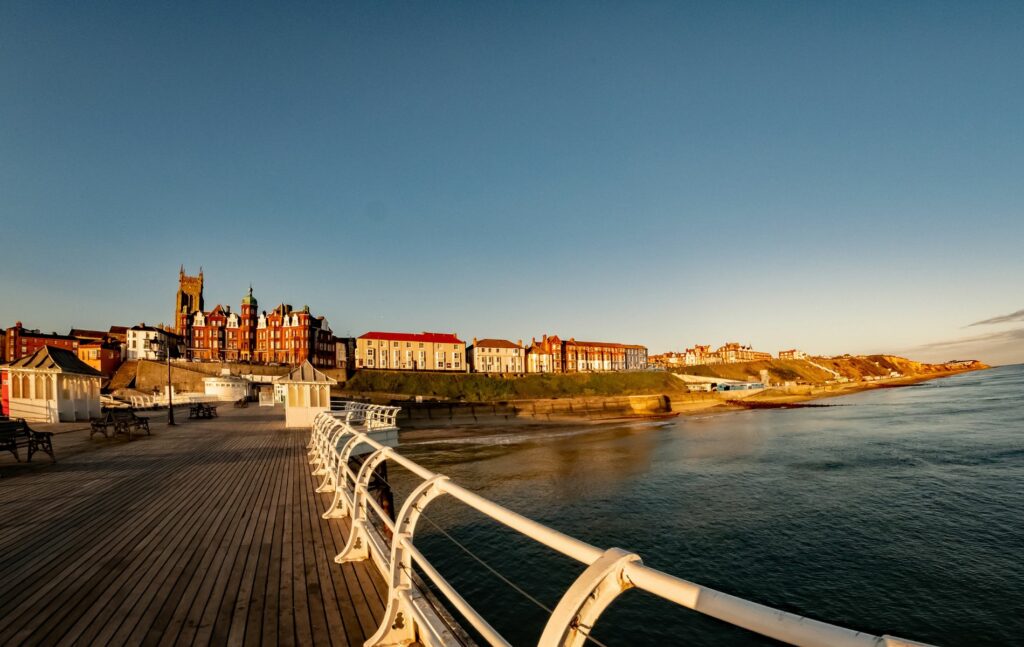 5. Schools
Norfolk has a total of 80 secondary schools and more than 52,000 students.
There are 67 state schools and 13 private, independent institutions.
Schools in Norfolk are largely highly rated and well-regarded, and families will often choose where to live within Norfolk based on the nearest schools.
6. Wildlife
Nature and wildlife are abundant in Norfolk. Whether mammals are your thing, fish or birds, there's certainly plenty to see in the Norfolk Broads National Park, various marshlands and coastal outlets.
The latter is especially famous for its seal population. The marshlands and wetlands boast a number of rare birds, as well as populations of local waders.
The woodlands are home to deer, rabbits, hares and other fast-running creatures.
The Cromer Shoals Chalk Bed contains more than 30 fish and marine mammals, including porpoises and even basking sharks on occasion.
7. Architecture
A wealth of stunning architectural treasures can be found in Norfolk.
From beautiful houses, such as Houghton Hall, Raynham Hall and the Royal Sandringham Estate, to the Town Hall in King's Lynn and the medieval cobbled streets of Norwich.
And then there is the city's magnificent cathedral itself.
The contemporary architecture includes City College Norwich's new digital learning centre, the Pensthorpe Play Barn in Fakenham, and Titchwell's Reception Hide Complex.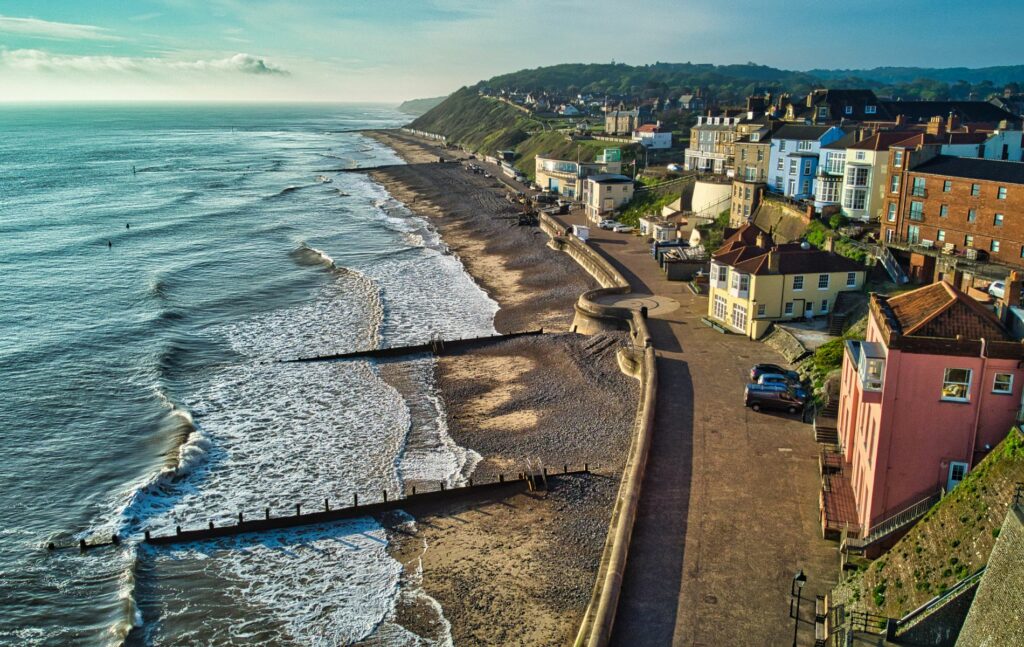 8. Pubs
At one time, Norfolk could boast a pub for every single day of the year. Nowadays, there is around one-third of that number (which is still a decent amount).
Some of the best country pubs include the Dabbling Duck in King's Lynn, the Brisley Bell and Nelson Head in Horsey.
The Fur and Feather Inn at Woodbastwick has an impressive pub garden for the summer months, while the Gunton Arms near Cromer has excellent food and lots of contemporary art.
9. Transport
You can fly to any international destination from Norwich Airport after you take a flight to Schiphol, Amsterdam. Stansted Airport is also within East Anglia.
There are direct Greater Anglia trains into London from both Norwich and King's Lynn (destination times into Liverpool Street Station in the capital are around one hour 50 mins).
Norwich to Cambridge is possible in under an hour. Car travel is via the A11 dual carriageway. Take the A12 from London to Gt Yarmouth or the A140 near Ipswich onto Norwich.
There's a ferry port at Harwich where it's possible to board a ferry to mainland Europe.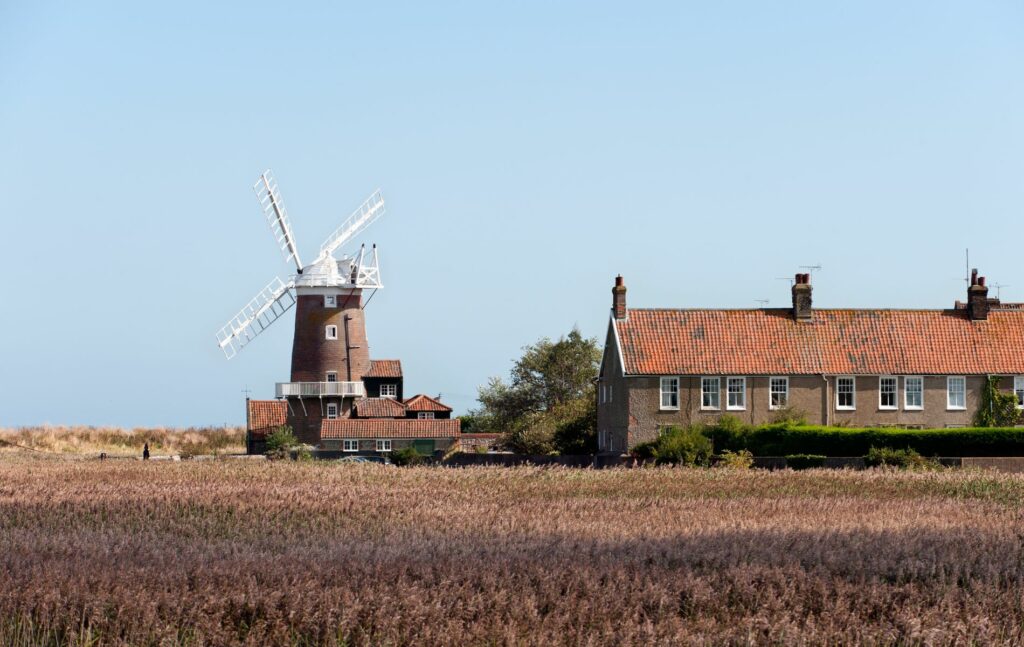 10. History
Norfolk and Norwich, in particular, are steeped in history, thanks to its medieval Norman castle (established by William the First), the city's stunning Cathedral and its medieval cobbled streets.
The Guildhall is one of the biggest and most stately medieval city halls outside London and was erected around the time of Henry IV. The Maids Head Hotel dates back to the mid-16th century.
Blickling Hall is the ancestral home of Henry VIII's second and most unfortunate wife, Anne Boleyn.
As well as all of that, you'll also find flint mines, tales of Roman invasions and even dinosaur fossils. With so much history and beauty to uncover, life in Norfolk is anything but dull.
Reasons to move to Norfolk
Garrington's logical approach to home search and enviable reputation acting as trusted advisors to an array of successful clients, together with expertise and market intelligence, ensures they succeed in finding and securing the most desirable properties, throughout the UK.
To find out how we can help you find your next home, contact us today. Download our UK property market review to get the latest updates in the property industry.