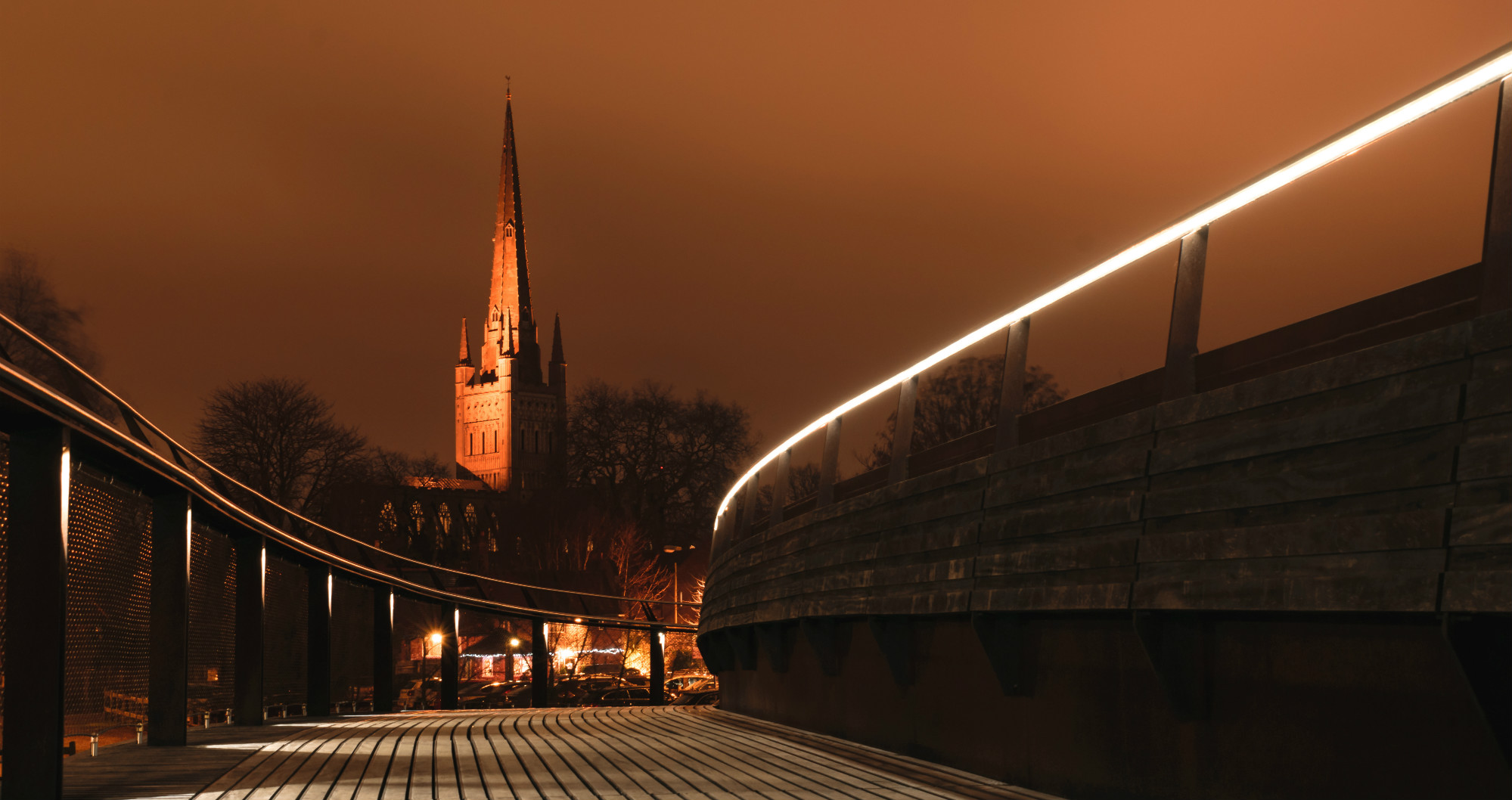 Quality of life in Norwich
Published Jul 12th 2019
3 mins read
Norwich is a popular place to live in Norfolk. Residents of the city and the surrounding suburban villages often rave about the quality of life in Norwich, we consider why it's such an appealing place to live.
Norfolk, East Anglia as a whole overall is a sought after part of the country to reside; why is Norwich so popular as a place to live?
What makes Norwick such a popular place to live?
Norwich is a diverse city. Whether you wish to stroll through The Lanes which is home to many smaller independent shops or visit one of the many art galleries or museums; there are many places to explore. Norwich has an action-packed calendar throughout the entire year whether that be a play, a concert or a literary festival. It is not widely known that Norwich is also England's first UNESCO City of Literature.
The outdoor market in Norwich consists of over 200 stalls, the market was founded in the late 11th century and has been mostly present since. The market is known for the many different colours of the stall roofs and the huge variety of products available from fresh food to clothing.
Relocating to Norwich
Norwich is home to several insurance companies and many relocate to the city to be closer to their place of work. Insurance companies have been based in Norwich for many years and logic suggests that Norwich sits at one end of the railway line, with the other end being at Liverpool Street in London which is a short walk to the EC3 postcode area which is predominantly the home of insurance in the City of London. Aviva and Marsh are major employers in Norwich and have a large presence in the local community.
The Norwich & Norfolk University Hospital is also a major employer in Norwich and being a teaching hospital brings the extension for academia to the City which links neatly to the University of East Anglia which brings a huge student community – nearly 15,000 students to the city adding further diversity to the area.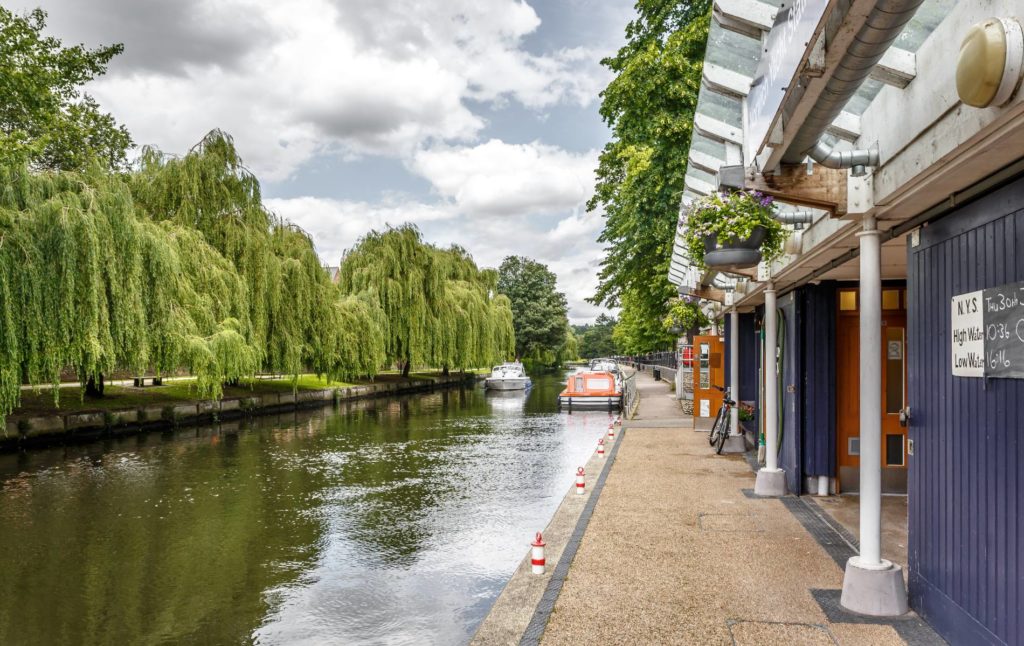 Best schools in Norwich
There are many highly regarded schools in Norwich such as Norwich School which is located in the city centre and within the grounds of Norwich Cathedral. Children can be co-educated here from the age of 4 through to 18.
Notre Dame High School is a secondary coeducational school that has a feeder prep school and is also located in the city centre.
Notable preparatory schools are Town Close and also Langley Preparatory School at Taverham Hall.
Norwich boasts several impressive secondary education options and these are namely the City of Norwich School which is an Ormiston Academy and the Sprowston Community Academy.
Moving to Norwich – transport connections
Norwich city centre is surrounded by two ring roads; the inner and the outer. The inner is the boundary to the main city and incorporates the main shopping and cultural areas. The area between the inner and outer ring roads is filled with smaller residential suburban areas.
The city has 5 park and ride sites making it easy to get from outer villages into the city without the congestion or parking charges.
Liftshare.com was founded in Norwich and allows for people to register and share lifts – reducing car movements and costs.
Norwich family life
Many Norwich schools offer after school care which enables working parents the ability to do so on a full-time basis with after school activities allowing late pick-ups and breakfast clubs for those requiring early drop off times.
There are also many holiday clubs ran at various centres across Norwich and also many at the schools themselves.
A number of families reside in the Norwich Golden Triangle which is located to the south of the City and provides easy walking access to a number of Norwich's finest schools.
Norwich house prices 2019
Despite all that is happening in the wider political and economic environments house prices have remained stable over the last 12 months. The graph below shows Norwich versus the wider East Anglian market and shows a sense of stability.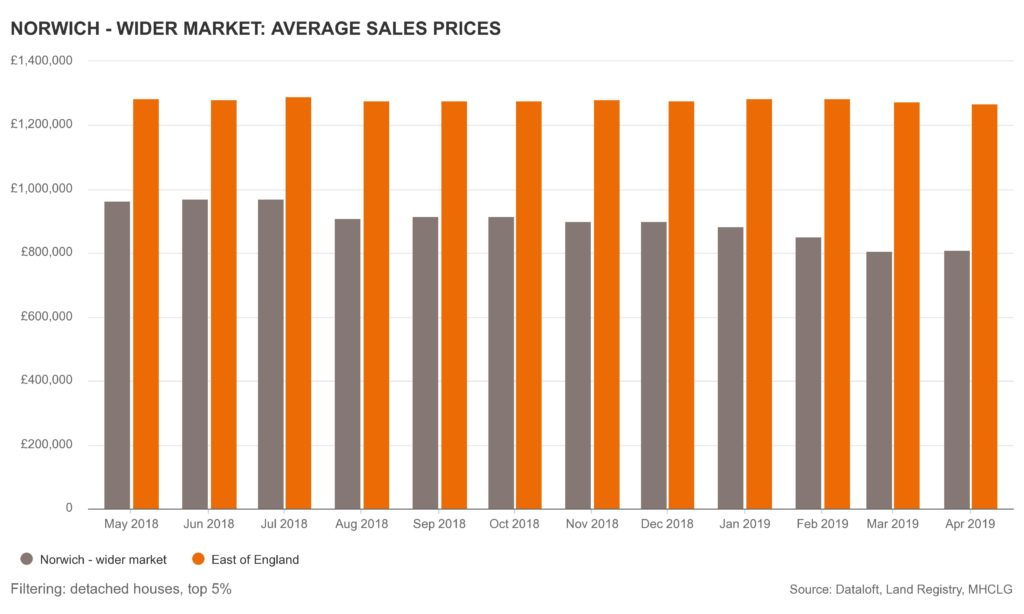 There is and has been a certain lethargy amongst buyers and sellers; with many choosing to observe what is happening with regards to Brexit and the wider economy before making a move.
Those buyers choosing to be more proactive and searching for property are finding only limited options available on the open market.
Norwich buying agent
Those buyers represented by a professional property finder are privy to opportunities not advertised on the open market. With a network of contacts built over many years working in the local property industry a dedicated buying agent will leave no stone unturned in the search for the perfect property.
For a no obligation discussion with a member of our team regarding our services, your property requirements and how we might be able to assist your search please contact us.