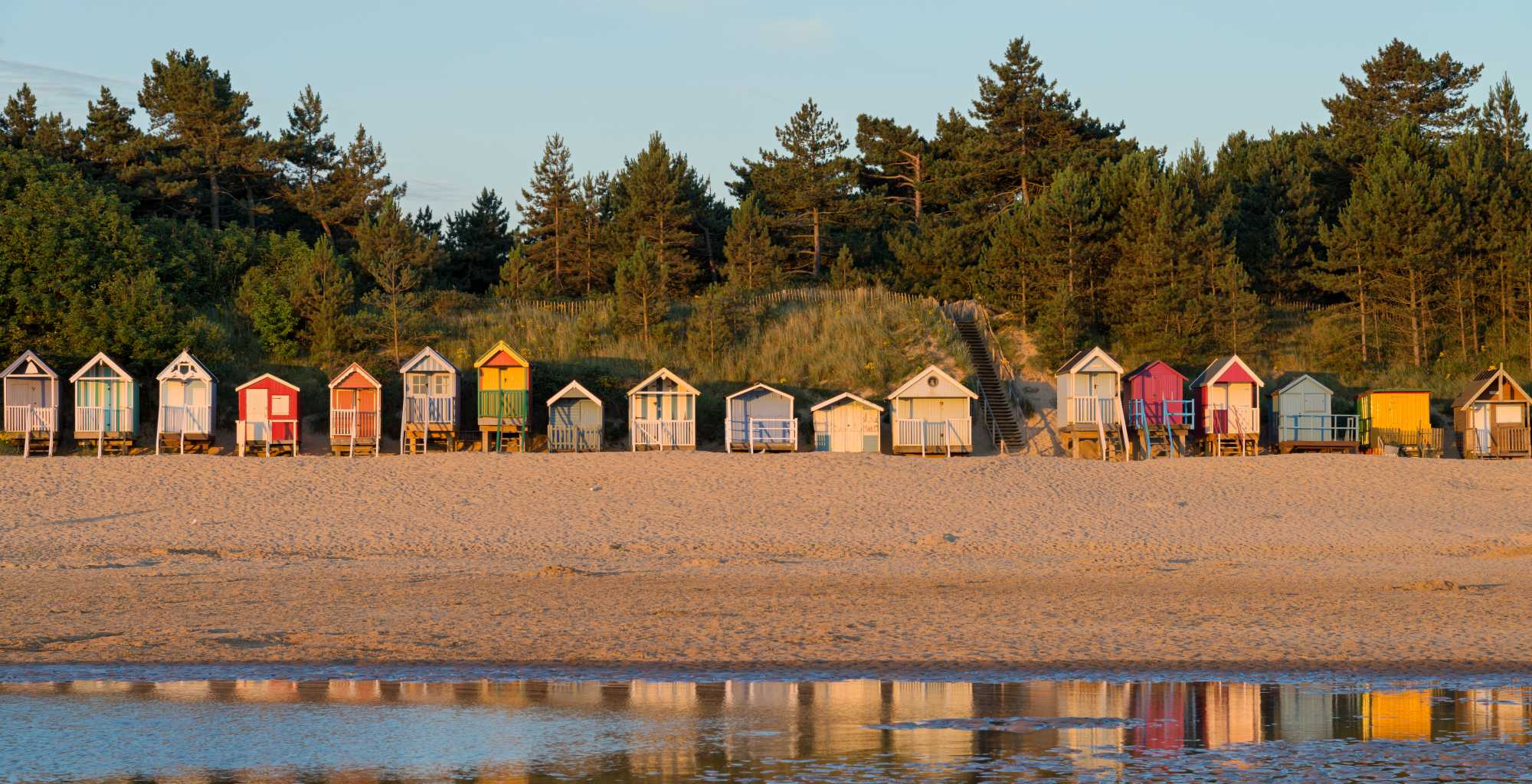 Why move to Wells-next-the-Sea?
Published Jun 21st 2021
4 mins read
Why move to Wells-next-the-Sea? Find out why this pretty harbour town is a highly desirable place to live on the North Norfolk coast.
Nestled between Holkham beach and Blakeney Point, Wells-next-the-Sea was once a great port in Tudor England, the modern harbour still bustles with sailing and crabbing boats alike.
You can walk from the town to the beach along its meandering sea wall, enjoying scenic views of the harbour and marshes on the way.
Backed by beautiful shady pinewoods, Wells-next-the-Sea has one of Norfolk's most stunning beaches.
At low tide, it offers endless panoramic views of golden sands and shallow channels.
Rows of colourful huts line the beach, while seals are often seen basking on the sand banks.
As for the town itself, Wells is home to both traditional and contemporary shops.
The traditional seaside fare can be found along the quay, while Staithe Street (connecting the harbour to the town centre) is lined with independent boutiques, eateries, and more.
At the heart of Wells is Buttlands, a leafy square surrounded by stunning Victorian and Georgian property.
In its corners are two inns called The Globe and The Crown, offering delicious locally-sourced bar food and drinks.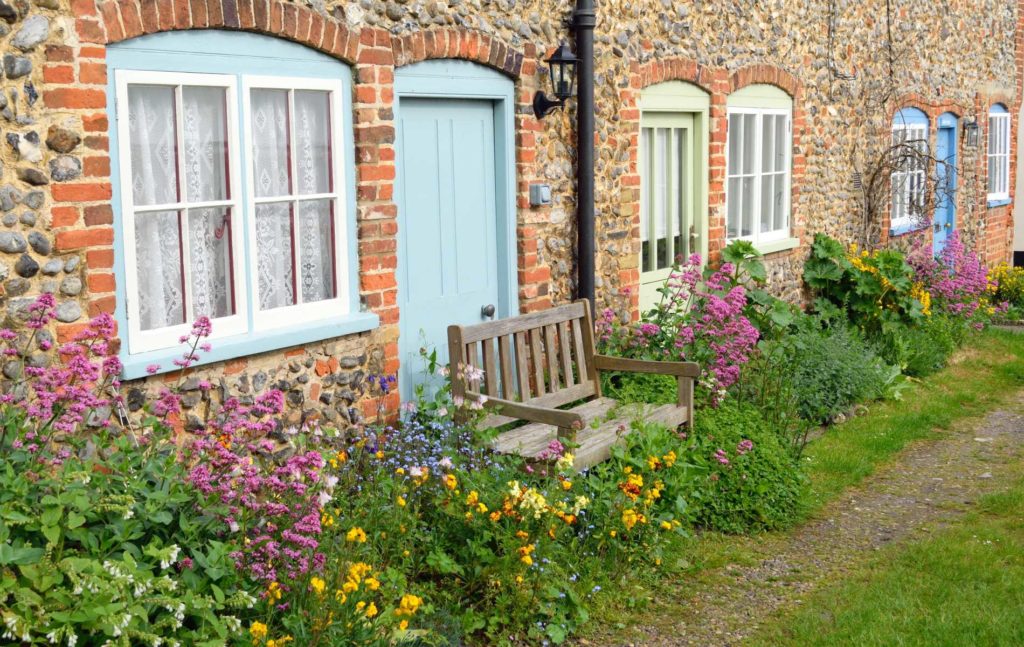 What's it like to live in Wells-next-the-Sea?
Despite a small population of just 2,500, Wells-next-the-Sea has a great community.
The town has an annual literary festival, and also hosts the North Norfolk Triathlon and the motorcycle show 'Wheels-next-the-Sea'.
Meanwhile, the newly-renovated Wells Maltings hosts film festivals in its cinema, as well as art exhibitions, concerts and theatre productions.
Unlike the nearby villages of Burnham Markham and Holkham, the town's majority population are locals rather than second home owners. 
Wells is much more down-to-earth than its neighbours: it's considered by many Norfolk residents to be a homely, not posh, seaside resort thanks to its amusement arcades, quayside crabbing, and many fish and chips outlets.
Wells is not very well-connected, so is probably unsuitable for those with a daily commute.
The nearest rail stations are in Cromer and King's Lynn, both 45 minutes by car, while Norwich city centre is an hour's drive away.
However, the popular Coasthopper bus service connects Wells with other towns and villages along the North Norfolk coast.
In terms of schools, there is one primary and one secondary, both rated "good" by Ofsted.
The town also has a doctors' surgery, library and community hall, so all your basic necessities are at your doorstep: there is no need to travel to a neighbouring town or village!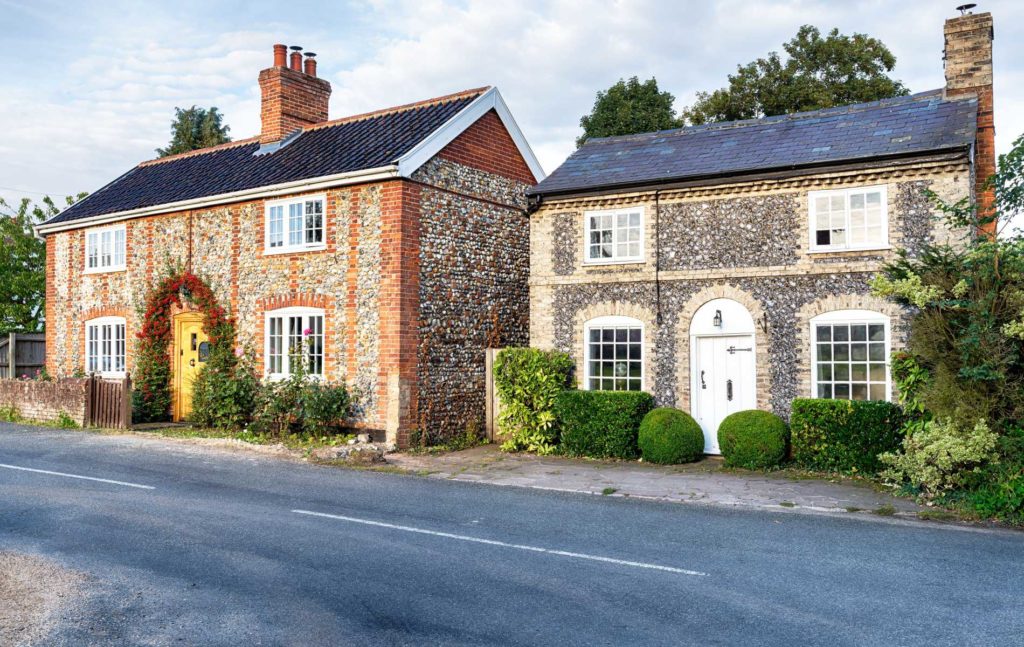 What sort of properties are available to buy?
Wells-next-the-Sea is home to all kinds of property, including hugely desirable flint fisherman cottages and the impressive Georgian town houses that border the Buttlands.
Hopkins Homes have recently built a new development of traditionally-styled properties in Wells: Staithe Place consists of two, three, four and five bedroom properties.
For those on a smaller budget, there are also ex-local authority apartments and semi-detached properties available, with many properties within walking distance of the town centre and seafront.
What villages are nearby?
Holkham
Holkham is a jewel of the North Norfolk coast.
Its award-winning beach boasts expansive white sands that never feel crowded – even in peak summer – and is framed by sand dunes and beautiful pine woods.
Holkham is also part of one of the largest National Nature Reserves in England, with many rare species of flora and fauna found across its landscape.
Surrounded by 25,000 acres of rolling parkland, Holkham Hall is famous for its free-roaming deer.
Just outside its gates is Holkham village, home to a selection of businesses including Everything Outdoor and Adnams, as well as a Co-operative supermarket.
Meanwhile, its popular dog-friendly pub, The Victoria Inn, serves local produce from the Holkham estate.
Little Walsingham
The medieval village of Little Walsingham is steeped in history.
Once a famous pilgrimage centre, it is home to the ruins of two medieval monastic houses, as well as the stunning Walsingham Abbey Grounds and Priory Gardens.
Its streets are lined with beautiful 14th and 15th century buildings, timber-framed with fine Georgian facades.
Many house delicious eateries, including the popular Great Walsingham Barns Cafe.
Elsewhere, the Bull Inn is a fantastic old-fashioned pub, as is the Black Lion Hotel.
North Creake
Set on the River Burn, North Creake is a tiny village surrounded by beautiful countryside and agricultural land.
Extremely picturesque and with a population below 500, it is home to The Jolly Farmers pub, a village hall-come-post office, and the 15th century St Mary's Church.
To the north of the village is Creake Abbey.
A short walk from the impressive Augustinian abbey ruins from which it takes its name, it has a popular café and food hall, as well an array of independent shops and a hairdressers!
Creake Abbey also hosts a popular farmers market on the first Saturday of each month.
Burnham Market
The small village of Burnham Market is a fantastic place for dining and shopping.
Its high street is filled with traditional fare, including a post office, butchers and fishmongers, as well as plenty of independent and specialist boutiques, beauty salons, and galleries.
In terms of eateries, none come more highly-rated than The Hoste!
A fine dining restaurant, pub and hotel rolled into one, it serves delicious North Norfolk produce and locally-brewed beer.
Stiffkey
Stiffkey (known by locals as "Stew-key") is a very secluded and peaceful area.
An Area of Outstanding Natural Beauty, it is famous for its saltmarsh, an important conservation area that is rich with wildlife.
The marshes are owned by the National Trust and form part of the Blakeney National Nature Reserve, a popular area with walkers and bird watchers.
Stiffkey is also famous for its 'Stewky Blues' cockles and samphire, a delicacy found in many local restaurants, including Stiffkey's very own Red Lion pub.
Its general store, Stiffkey Stores, is well stocked with local food and crafts alike, and is a great place to grab some fresh coffee!
Burnham-Overy-Staithe
With its salt marshes and unspoilt beach, the picturesque village of Burnham-Overy-Staithe is a peaceful spot away from the crowds.
Its many trails and coastal paths are popular among walkers and ramblers, while recreational sailors often visit its creek-side harbour.
As a result, the village has a laid-back character and its residents enjoy a gentle way of life.
Its local pub, The Hero, perfectly encapsulates the feel of the village, with an easy-going energy, friendly owners and dog-friendly setting.
Meanwhile, the nearby Burnham Overy town is rich with local organic food producers, farm shops and markets, as well as delicious eateries like the Michelin-awarded restaurant, Socius.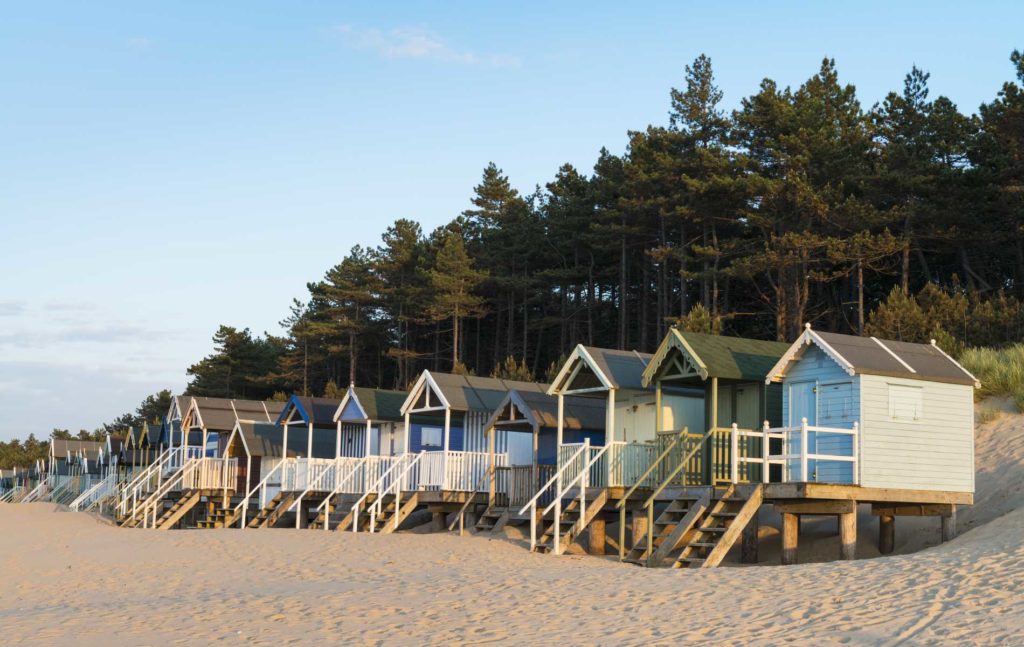 Why move to Wells-next-the-Sea?
As property finders, we often assist clients in deciding the best places to live in based on their requirements and preferences.
If you're looking to move to Wells-next-the-Sea or considering a move to one of the Norfolk villages mentioned, then please get in touch with Garrington to discuss your property requirements.