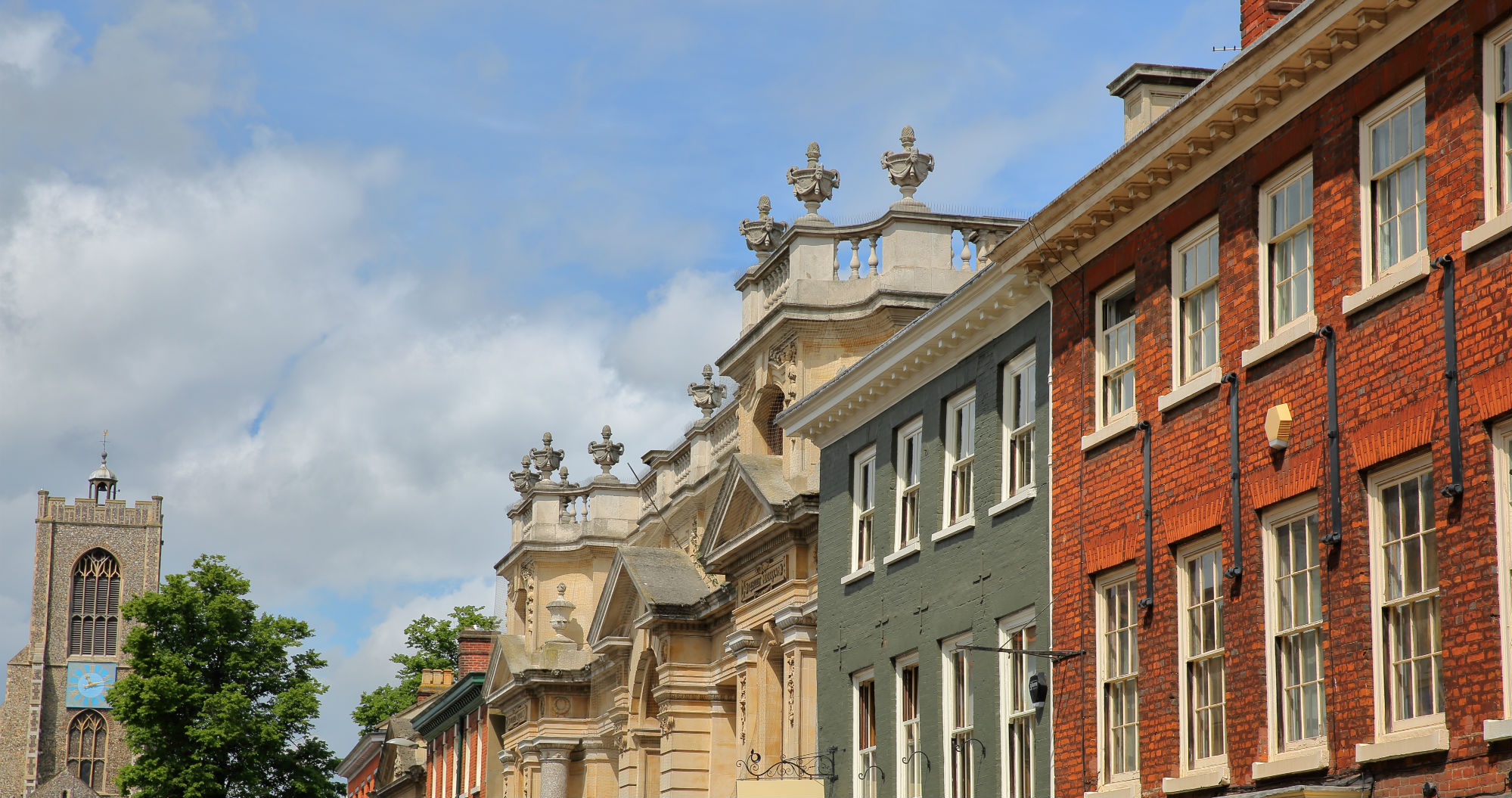 Investment property in Norwich and Norfolk
Published Oct 25th 2019
5 mins read
As buying agents we're often asked to source investment property in Norwich and Norfolk for our clients. Across Norfolk, there are two main types of investment property. A holiday home that can be used as such and can be rented out for holiday lets for part of the year, and long term rental investments that are owned specifically to achieve an income and gain in capital growth over time.
Typically, both will be held and owned for the long term as the costs associated with purchasing property often require longevity of ownership to see the most bountiful results.
Why invest in Norfolk?
East Anglia as a whole has seen improvements to infrastructure, both road networks and public transport allowing for easier connections to other important hubs across the country. With certain industries seeing surges in growth across the region and many businesses looking for well-connected places to have offices or bases, Norwich and Norfolk as a whole presents an excellent opportunity, this, in turn, drives the demand for housing.
The local economy
Norwich and Norfolk have become far more accessible over recent years with the A11 now being a dual carriage 'A' road into the county. This has helped cars and lorries alike and for the latter, the better road network has assisted with employment as the county is far more accessible to the wider region and Midlands and their economies and supply chain with several big online retailers now having a base of operation in Norfolk.
Norwich Research Park which is closely linked to the Norwich & Norfolk University Hospital is growing and this is gathering pace with both established companies and new ones to the area. This in itself is bringing new people to the city and the wider county and some of these new entrants will want to rent a home in the first instance. This is increasing the demand for good quality accommodation.
The Cambridge to Norwich Corridor is also growing at pace and encouraging tech companies to think about locations that are not in Cambridge, which has the badge of Silicon Fen. There are many new tech companies in Norfolk and more are taking an active interest in opening offices in the county.
With these new companies and people moving to the area, landlords of property in Norwich and wider Norfolk have a consistent and growing pool of potential demand – whether that be younger professionals starting their working career in Norfolk or families that are relocating from say Cambridge or London or even further afield – we are seeing families moving to the region from mainland Europe and also the far east.
Student accommodation
The University of East Anglia is a huge pool of students wanting quality accommodation. Typically, they have around 17,000 students at any one time and over 3,000 full-time staff. It is fair to say that owners of flats or houses to let in the Norwich area have a captive audience.
Students expect a high standard of accommodation, there are more and more purpose-built properties popping up in university towns and cities across the country. Modern and designed with students in mind the standard of student living has improved significantly in recent years.
Student accommodation needs to be relatively close to their place of study so that tenants can reach the places they need to be regularly with ease. It might be that there is excellent public transport in place locally which will appeal. The accommodation also needs to be accessible to amenities such as shops along with local student social hubs.
Each university town or city usually has areas which are predominantly filled with students, establishing these locations and buying a suitable property within an appealing area is an important step towards investment success.
Investment in Norwich
In terms of investing in property in Norwich and the surrounding area, there are certain areas that appeal better to certain types of tenant. Properties being let to professionals include areas within the Golden Triangle and other more central locations which allow tenants to be less reliant on the car.
Properties to be let to families there are also areas within the Golden Triangle and other city locations such as Trowse, Cringleford and Eaton are popular.
There are also many popular locations to the south of the city and still within 10 miles that are increasingly popular for rentals, villages such as Stoke Holy Cross, Shotesham, Bramerton and Hethersett.
Holiday home investment Norfolk
Those seeking a holiday home to let might consider coastal locations such as Blakeney, Cley next the sea, Brancaster, Thornham and Burnham Market. In addition to this we are seeing a growing demand for inland holiday lets, investors may look at properties located on the Norfolk Broads.
Barn conversions are very popular as provide contemporary open plan living and in a beautiful part of the world. For the rural holiday let a garden and BBQ are essential ingredients to be popular and in demand.
Those considering investing in a holiday home in Norfolk can be encouraged by the very positive press the area is receiving putting the county at the front of minds when looking for a place to holiday in the UK or take a staycation. Norwich was also stated as one of Europe's most beautiful cities.
Buying and letting investment property
There are several factors that need to be considered to make a good investment purchase whether it is a buy to let or a holiday home rental property.
A top consideration will always be the location, relevant to the tenant you hope to appeal to and also although not the intention when you buy the property thinking about ease of resale if needed is a wise move.
Who are you renting the property to? The property has to work for the type of tenant you hope to attract. Along with location, the property itself needs to be suited to who you're targeting.
If the investment is purely for a buy to let the primary factor is income and no void periods. Void periods between tenancies can have a very negative effect on the investment as the owner will be responsible for all costs without any income until the property is let again.
As a landlord it is important to budget for all costs related to ownership and review this in context with the potential income that will be received. Outgoings that need to be considered are landlord insurance, building insurance, the appropriate licences needed to let the property and any service charges should the property be within a building. The investor also needs to consider factors such as managing the property – are they going to be doing this themselves or paying an agency. If the latter, then this will come at a cost and will essentially take away from the potential income
There are specialist letting and management companies for both standard rentals and also holiday rentals. They can provide projections for the expected income a property could generate and the costs involved for their services.
We frequently work alongside letting and management agents to ensure our buyers can make well-informed purchasing decisions.
If you'd like to discuss our services and your plans to purchase an investment property in Norfolk please, contact us.