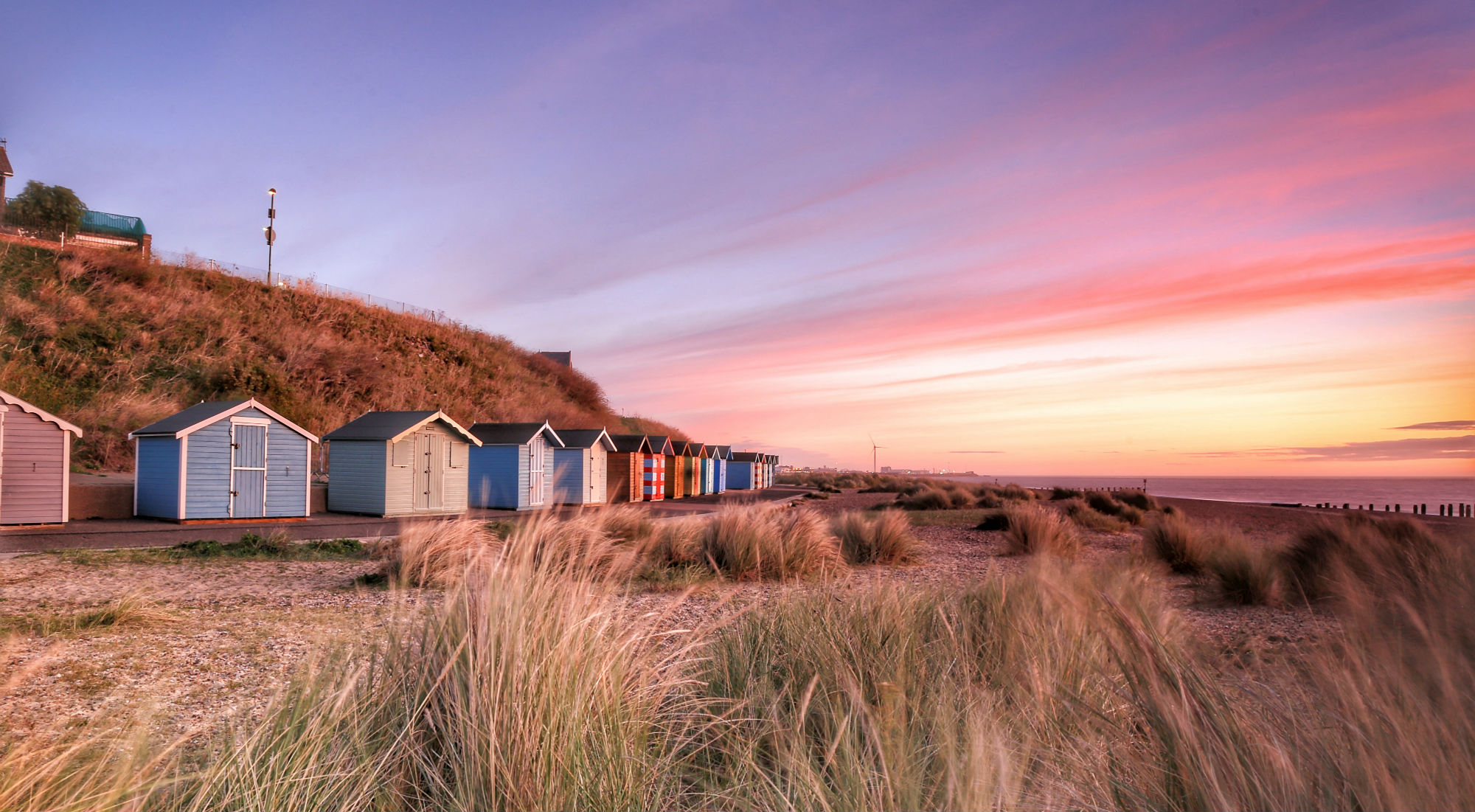 Suffolk Coast – Property for Sale
Published Feb 28th 2020
4 mins read
Suffolk in East Anglia is the furthest east of all counties in England. It is also very fortunate to be very well known not only for its beautiful coastline but also boasts stunning countryside that is depicted in a number of John Constables painting. The county is also awash with an abundance of culture.
There are many reasons why the Suffolk Coast is a particularly popular place to look for a home and there are different types of property for sale in the area.
Why do people look for coastal property in Suffolk?
The simple answer is that the coastline is beautiful, there are sandy beaches and also shingle beaches, there are beach huts and ice-cream sellers as well as first-class pubs, restaurants and breweries. The coast is also less than 100 miles from Central London.
Homes with a sea view
The Suffolk coastline stretches from Lowestoft in the north all the way down to Felixstowe in the south. Sitting in the middle of this is the Suffolk heritage coast which is home to several towns that are incredibly popular with both those that live here permanently but also those that holiday here. The area is circa 2 hours in the car from London and make it a perfect destination for those seeking long weekends away from their Monday to Friday working routine.
Types of coastal property
Houses and housing choice remain similar in all of these locations and buyers can choose from Victorian terraces for the smaller 2-3-bedroom getaways to the apartment that is ultra-modern with perfect sea views to the larger detached houses with gardens.
Supply of larger, grand properties is limited and they come to the market rarely as are typically held in a family and therefore when they do get sold, they attract premiums and rarely ever see the open market. A property finder can help uncover those special off-market deals.
Where to find coastal homes in Suffolk
To provide a brief overview of the many idyllic coastal locations in Suffolk we've completed a list including several of the top places to live.
Southwold
Southwold is a market town that is very traditional and unspoilt. It is home to a number of independent shops, cafes and pubs and restaurants. To name a few; The Crown and The Swan which are Adnams owned establishments and offer wonderful dining. The Nelson, The Red Lion and The Sole Bay Inn are all first-class traditional pubs, serving Adnams bitter which is brewed in the town have roaring fires and good pub grub.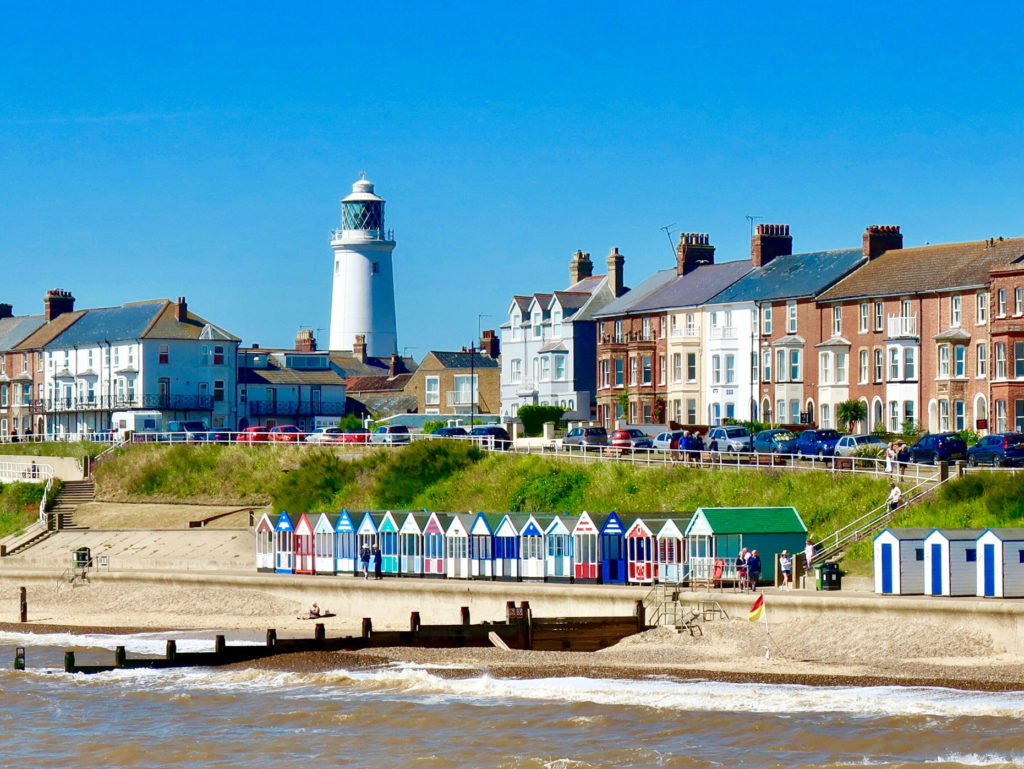 The town has a traditional promenade, beach and beach huts. The beach huts are incredibly sought after and those in prime positions sell for over £200,000. Cafes are dotted along the promenade so cream teas and ice cream are readily available.
All of this combined make Southwold a town in demand for houses and thus in some cases prices are at a premium.
Walberswick
Walberswick which can be reached by road but can also be reached by walking over the bridge from Southwold harbour or indeed taking the rowboat ferry service which has been running in the same family since 1940 – the charge is (as of January 2020) £1 each way per person and dogs go for free and it simply goes from one side of the river to the other.
The small town has a few shops and some lovely pubs which are always popular. The town offers peace and quiet and is less busy than Southwold. Walberswick does have its own beach but without the promenade and beach huts.
Dunwich
Dunwich is a few miles south of Walberswick and is very famous for RSPB Minsmere which sits close by. Dunwich itself has a small population but is home to The Ship at Dunwich which is a fine establishment to eat and drink and also has a few bedrooms for the weekends away.
Dunwich offers few houses to buy though given its size but is a place in demand given its proximity to the reserve and the pastime, along with the peace and tranquillity the town offers.
Aldeburgh
Aldeburgh is a popular town found on the Suffolk Heritage Coastline and is very famous for its large beach which sits adjacent to the heart of the town.
The town also boasts a large sailing club which is popular year-round particularly around the regatta time in the summer where the season ends with a massive summer ball. The club has a very activity calendar throughout the year.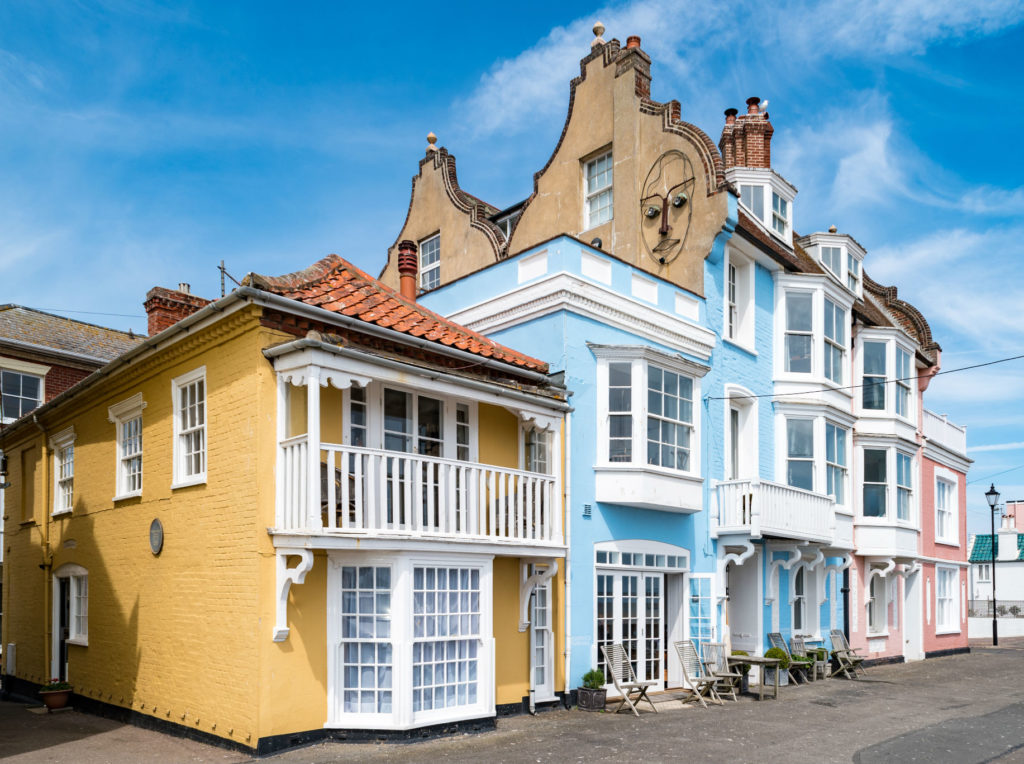 This, in turn, draws the second homeowners to Aldeburgh as there are many things to do to occupy the time of children (and their parents) for outdoor pursuits whether that be sailing, flying kites, beach walks or swimming.
The town itself has a mix of independent shops, pubs, fish and chip shops and restaurants. The Cross Keys is very popular for a pint as the beer garden backs onto the beach.
Thorpeness
Linked to Aldeburgh and slightly north of the town is Thorpeness which is not dissimilar to Aldeburgh in its makeup and feel but has a massive boating lake, Thorpeness Mere, which kids and families love as can hire a rowboat for an hour, half-day or day and take to the water armed with a picnic for a day of Swallows and Amazons.
Orford
Orford and Orford Ness is a national nature reserve and draws crowds of people from miles given its natural beauty. The town is slightly inland but has a lovely community feel.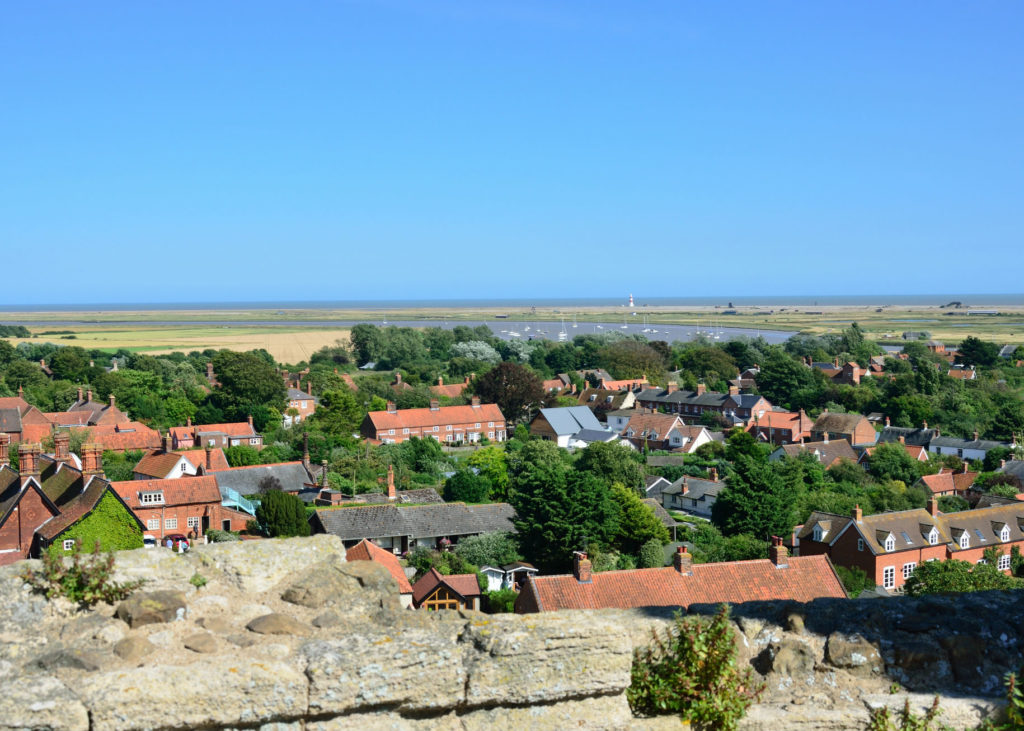 There is wonderful food and drink to find here but ultimately people travel to be in the open spaces that are here as well as the fresh sea air.
Lowestoft
Lowestoft is a surprise addition to this blog as the town historically might have been tarred due to reputation and those seeking property for sale might not consider the town as one of the idyllic coastal locations. With the current inward investment, the town is witnessing, significant regeneration and development are taking place, Lowestoft is one to watch as it changes dramatically – albeit won't happen overnight but perhaps it could be the next Suffolk coast hotspot.
Suffolk Property Finders
If you are struggling to find or wish to know more about the Suffolk coast and where to start looking when buying a home speak to Will Heigham who is a regional partner for Garrington and knows the area inside out and can help guide on the property for sale in the area and what to look for. Contact us today to discuss your search and our services in greater detail.